Exploring the implications of Calle Jarnkrok's return to the Maple Leafs' lineup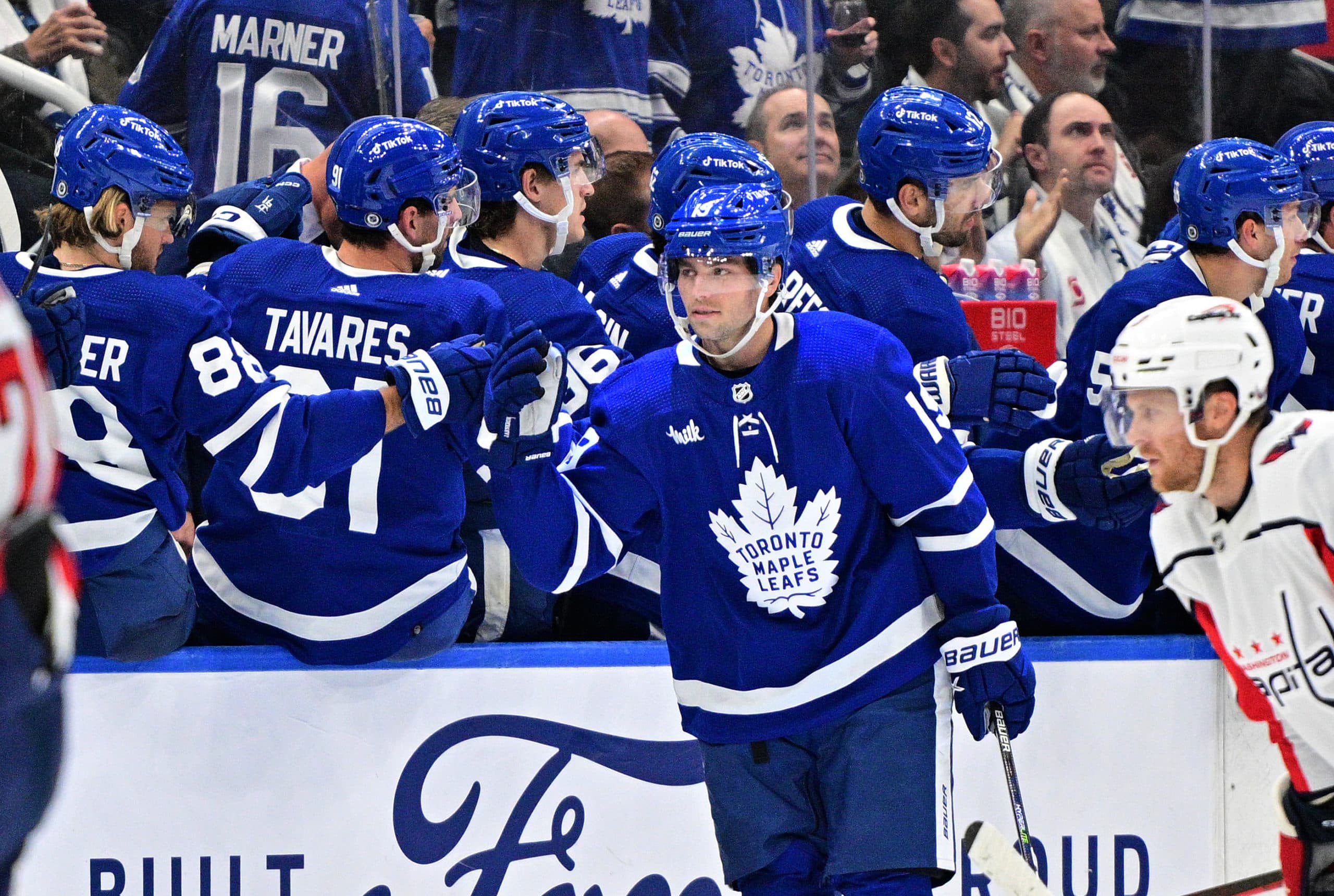 Photo credit:Dan Hamilton-USA TODAY Sports
In case you missed it in the chaos of yesterday's Denis Malgin for Dryden Hunt blockbuster, Toronto Maple Leafs winger Calle Jarnkrok returned to practice on Monday morning.
In 25 games prior to his injury, Jarnkrok provided five goals and four assists for nine points while averaging just over 13 minutes per night. With his return, what are the implications for the rest of the lineup?
It appears that Jarnkrok will slot back in on the left wing of Tavares and Marner on the second line for his return against Tampa on Tuesday night. This is a line that has been relatively successful thus far this season, carrying a 57.7% expected goal share despite only achieving an actual goal share of 50% through four games. Further, it seems that he will appear on the second power-play unit.
One might conclude that Jarnkrok's return in combination with Denis Malgin's limited effectiveness in his absence led directly to the trade this morning. If management now cannot see a spot in the lineup for Malgin, it follows that they might look to find him a new opportunity in the league. They have made such moves for similar players in the recent past, such as the Alexander Barabanov trade to San Jose and the Mikko Lehtonen trade to Columbus.
The left wing spot on Tavares' line has been a bit of a rotating door this season; all of Calle Jarnkrok, Alex Kerfoot, Nick Robertson, and Denis Malgin have occupied the position. Of the four, Jarnkrok has seen the most success in terms of controlling play, with an expected goal share of 59%, albeit in the smallest sample size.
This 2LW spot is essentially the only glaring hole in the current lineup. Although it doesn't seem that Tavares and Marner have experienced reduced production as a result, the current roster construction must maximize top-six scoring. As it stands, the bottom six is expected to be made up of a mixture of Alexander Kerfoot, David Kämpf, Pierre Engvall, Zach Aston-Reese, Pontus Holmberg, and Joey Anderson – all of which are well-suited for a bottom six role, but primarily drive defensive results.
Kerfoot-Kämpf-Engvall has been strong through 52 minutes together this season, with an expected goal share of 54.5%. Further, the line has yet to surrender a goal this season. The fourth line of Aston-Reese-Holmberg-Anderson has been exceptional in their two games from a possession standpoint, with an expected goal share of 69.2%.
Each of these lines appears to have potential as effective, defensively responsible units. Further exploring their potential could provide stability to a bottom six that has seen a wide variety of combinations in the early going this season. However, this is contingent on Jarnkrok's success.
At this point, there should be some optimism that Jarnkrok could help plug the 2LW hole. As previously mentioned, his small sample in the role was relatively successful from a possession metrics standpoint. Further, it appears that he is fully healthy now, which may not have been the case earlier in the season.
It will be interesting to monitor his success over the next few games. Will the line benefit from his increased scoring threat? Will it struggle without a designated puck retriever? Will the Leafs be forced to consider trade options to fill the hole? We'll have to wait and see.