Fantasy Hockey Preview: Toronto Maple Leafs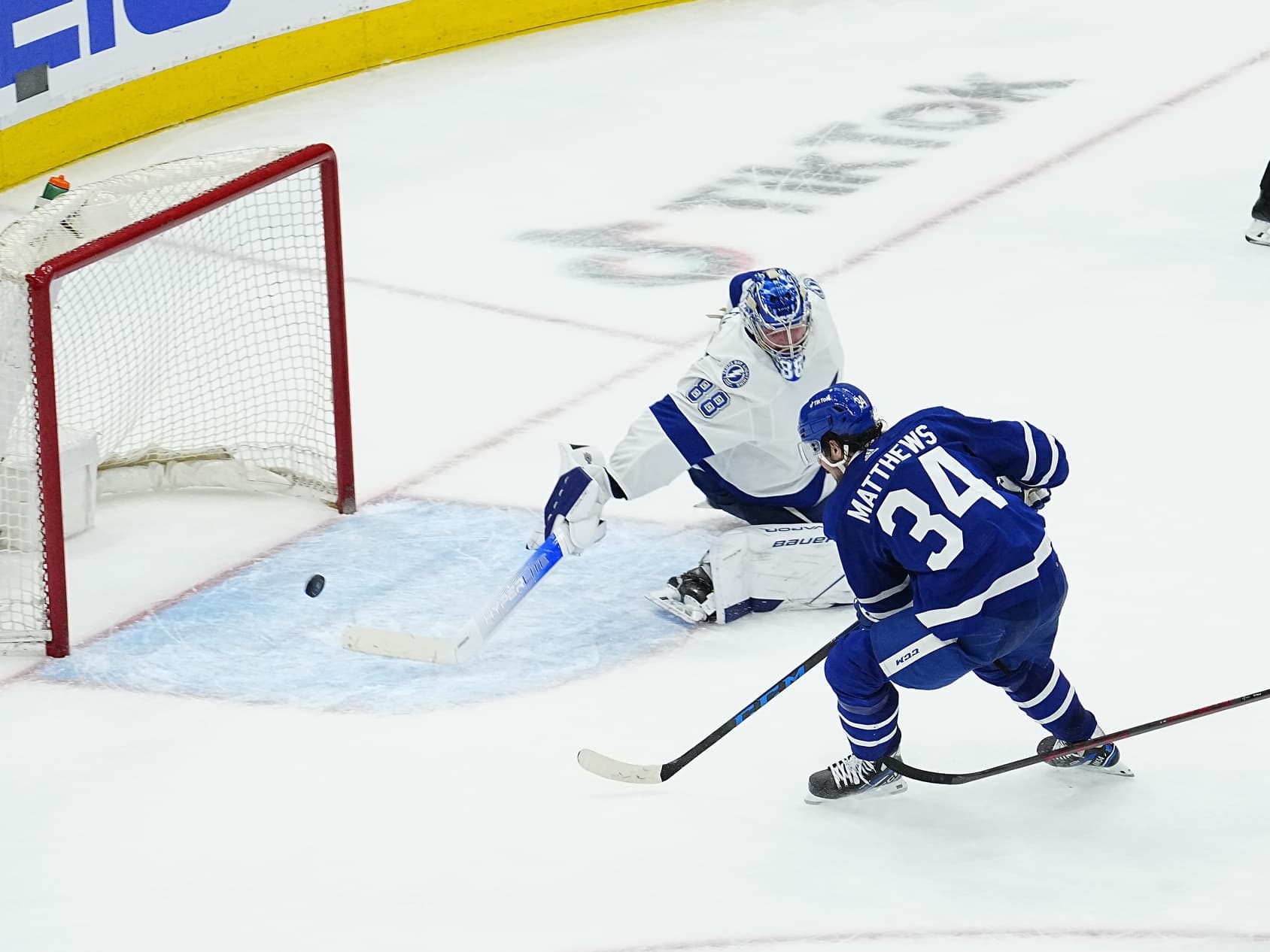 Photo credit:© John E. Sokolowski-USA TODAY Sports
Memo to fantasy owners: The Leafs remain a gold mine for production.
Following another tame offseason of activity, if there's one thing we know about this Leafs team, it's that scoring won't be an issue —at least from the top-six.
In 2021-22, as expected, Toronto was an absolute wagon offensively. In addition to boasting the league's top power play (27.3%), they also ranked second in both goals for (312) and goals per game (3.80). In total, an underwhelming six different players hit the 20-goal plateau, three of which potted 30 or more. Can you say top heavy?
Looking back at things, it was pretty easy to justify why Auston Matthews deserved to walk away with the Hart Trophy last season. All the dude did was set the franchise record for goals in a season with 60, accounting for nearly 20% of the team's entire offensive output. And so, you can see why Matthews is going as high as second overall in standard non-keeper league drafts this fall.
Most recently, Daily Faceoff's
Matt Larkin
released his
top-300 player rankings
for the 2022-23 season. Unsurprisingly, the Maple Leafs possessed nine players on that list, including five in the top-100.
| | |
| --- | --- |
| Auston Matthews | 3 |
| Mitch Marner | 7 |
| William Nylander | 51 |
| Morgan Rielly | 54 |
| John Tavares | 77 |
| Michael Bunting | 139 |
| Matt Murray | 183 |
| Ilya Samsonov | 190 |
| Alex Kerfoot | 268 |
Even though he hasn't officially been ruled out for the season opener just yet, at the very least, John Tavares' preseason injury has allowed Sheldon Keefe to tinker with some different line combinations. Having that said, once the captain is ready to return from his oblique strain, the top-six will very likely look like this:
Bunting-Matthews-Marner
Robertson-Tavares-Nylander
For the time being, Alex Kerfoot, who's pretty much only fantasy relevant when he's skating in the top-six, will likely fill the void at second line centre. If that does end up being the case, Kerfoot's an excellent DFS target. He'll be extremely affordable, and that William Nylander attachment five-on-five will be hard to pass up on.
Undoubtedly, one of the top stories from camp so far has been the emergence of Nick Robertson. In three preseason outings, the winger has notched seven points, pretty much cementing his spot on the opening night roster —barring something unforeseen. Furthermore, in the long run, the 21-year-old could finally be primed for a breakout season, music to the years of a team that's in dire need of a boost in depth scoring. That said, the preseason is still the preseason, let's see how he fairs when things start for real.
CREASE CONCERN?
Unequivocally, the biggest question mark for the Leafs – fantasy or reality – entering the season comes in goal. Jack Campbell and Petr Mrazek are out, Matt Murray and Ilya Samsonov are in. By the way, if you're keeping score at home, an unprecedented 10 different goalies – if you include David Ayers – have seen game action under Kyle Dubas' watch as general manager. That number is about to be 12.
Last season, while using five different goalies (Campbell, Mrazek, Erik Kallgren, Joseph Woll, Michael Hutchinson), Toronto ranked in the middle of the pack finishing 14th in both goals allowed (252) and goals against (3.07). In the grand scheme of things, Campbell wasn't the problem, the back-up role was. The Leafs just couldn't get a save.
In Murray, Toronto gets a former Soo Greyhound, and we all know what that means. Jokes aside, the two-time Stanley Cup champ has battled consistency and health issues over the past few years. In two seasons with Ottawa, the 28-year-old made only 47 appearances registering a 15-25-3 record to go along with a 3.23 goals-against and 0.899 save-percentage. In fact, he was even demoted to the AHL at one point. Strong showing in the preseason aside, Murray's resume speaks for itself. The potential is there, it'll be fascinating to see if he can put it all together once again.
Meantime, Samsonov, who's three years younger than Murray, is coming off a downright dreadful season with the Washington Capitals. In 44 appearances, the 25-year-old tallied a 3.02 goals-against average and an 0.896 save-percentage, both well below league average. Suffice it is to say, the Leafs are hoping that a change of scenery could be just what the 2015 first rounder needs to re-find his swagger and confidence.
BLUELINE
Obviously, the fantasy player to own on Toronto's backend is Morgan Rielly. In 2021-22, the 28-year-old quietly put together the most productive season of his NHL career tallying 10 goals and 68 points suiting up in all 82 regular-season contests. He's a beast.
Aside from Rielly, depending on deployment, Mark Giordano could provide some sneaky fantasy value as the season progresses. In addition to running PP2, the veteran could do some serious damage at even strength collecting some residual points from being on the ice at the same time as the big boys up front. Also, Rasmus Sandin and T.J. Brodie could also emerge as under the radar streamer options, so be cognizant of that, too.