A first look at the Maple Leafs' upcoming free agent defencemen and goaltenders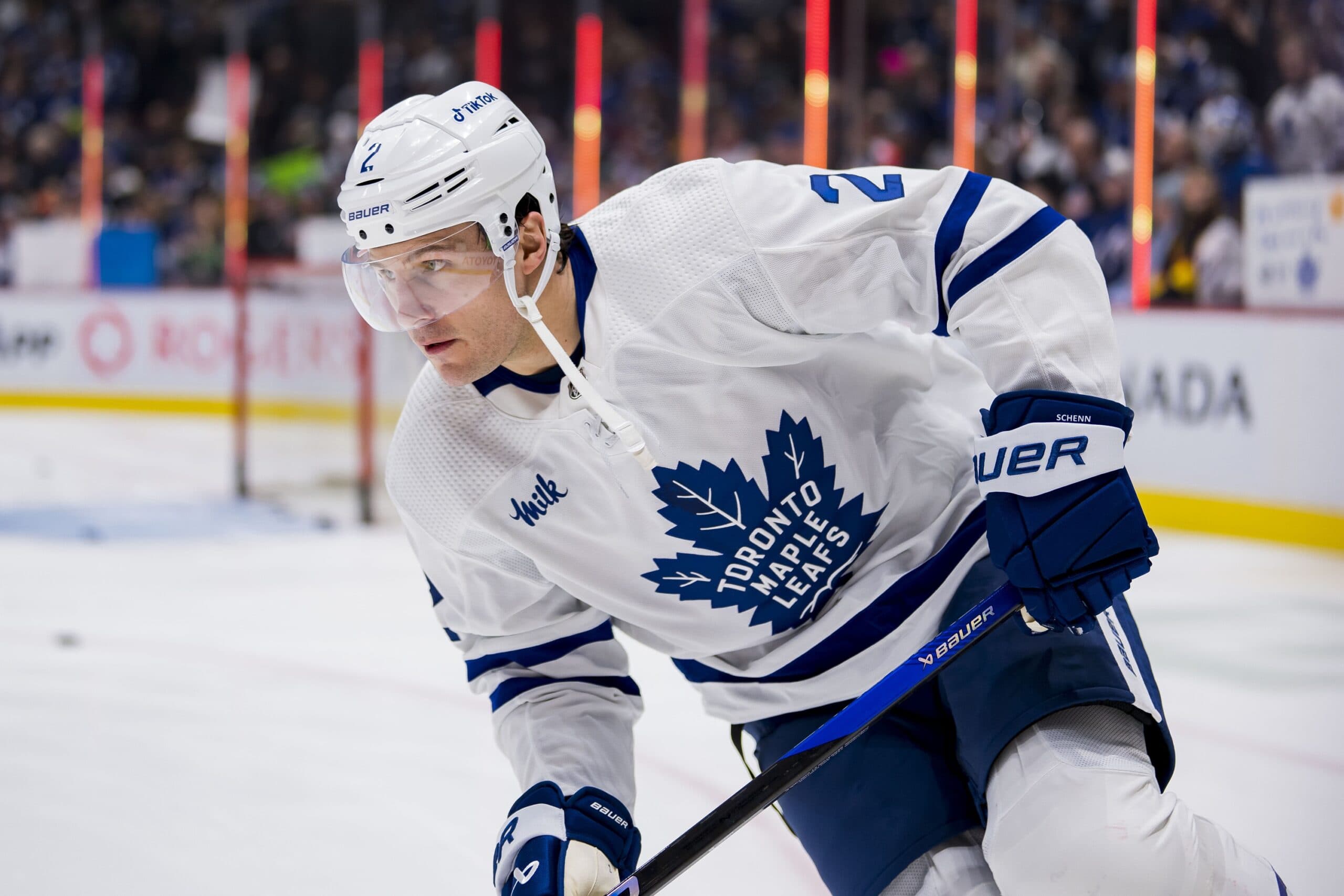 Photo credit:Bob Frid-USA TODAY Sports
As the Leafs prepare for a pivotal fourth game in Sunrise, there is obviously a lot on the line. We all know what's at stake, but perhaps many of us haven't considered that this could be the last time we see a handful of players don the blue and white. The below list looks at Toronto's upcoming free agents with some objective stats and brief analysis (plenty more to come following the conclusion of the playoffs). I'll start with the goaltenders and defencemen, and dive into the forwards in another article.
Goaltenders
Erik Kallgren – RFA
Kallgren has not enjoyed the best of years. He has undoubtedly slid down the pecking order over the duration of the season. He hasn't dominated in the AHL and his middling numbers show no sign of progression after last year. Having played 10 games for the Maple Leafs this season, he would have hoped that his play would have taken a step forward from the 14 that he suited up for last season. Kallgren turns 27 this upcoming fall and is an RFA.
Ilya Samsonov – RFA
We will definitely elaborate on Samsonov and what's next for him at the end of the season. He has exceeded expectations this year, and will certainly be back between the crease next year for the Maple Leafs. A first-round pick back in 2015, Samsonov's game took a major step forward this year. Having shown that he can legitimately be a solid starting goalie in the NHL, he has earned himself a raise. I look forward to seeing Sammy between the pipes again next season.
Defencemen
Justin Holl – UFA
Holl has played games in six straight seasons with Toronto. His ascension to the NHL through the ranks has been well-documented, and he has certainly become a polarizing figure in Toronto. Many Leaf fans will be excited to see him enter free agency as his play has not always been stellar. Unfair or not, Holl has played 285 games with the Leafs and is a steady contributor to their penalty kill. He is very well-liked among his teammates and has given his all during his time in Toronto.
Luke Schenn – UFA
Toronto's prodigal son. Luke Schenn is a fan favourite in Toronto, for obvious reasons. His tenure, playing style, and overall demeanour will have many fans hoping that he returns. He has been an integral part of Toronto's d-core so far this postseason and adds a physical element that they sorely lacked. Schenn is closing in on 1000 NHL games played, and I personally hope he hits it next season wearing the Maple Leaf.
Erik Gustafsson – UFA
Gustafsson joined the Leafs at the deadline and factored into nine games before the playoffs. He is clearly a capable NHL defenceman and will earn himself another NHL deal next season. I don't mind his overall game, and he has shown glimpses of some real ability. Due to the sheer amount of contracted players on the blue line next year, I can't see the Leafs resigning him.
Victor Mete – RFA
Boy could he use a healthy season. Mete has struggled to stay healthy over the last couple of years and only managed to suit up in 17 games across the organization this year. The smooth skating/puck-moving blueliner will be hoping for a full consistent year.
Jordie Benn – UFA
The veteran played 12 games this year with the Maple Leafs. Since being sent down he has been a very steady player for the Marlies. Benn turns 36 in the summer.
Carl Dahlstrom – UFA
A serious shoulder injury delayed the start of his season until the spring, and the veteran player only suited up eight times in the regular season for the Marlies. Much like Benn, Dahlstrom provides their group a veteran presence.
Filip Kral – RFA
Kral got a taste of the NHL this year, playing two games with the big club. The 149th overall pick in the 2018 draft spent parts of the season hurt, and has not featured for the Marlies in the playoffs.
Mac Hollowell – RFA
Mac Hollowell also got a taste of the NHL this year, and also spent large parts of the season hurt. He too was drafted in 2018, going 118th overall. Hollowell played six games with the Leafs, and has featured in every playoff game son far for the Marlies.
Conclusion
The only player I really hope the Leafs bring back is Luke Schenn. He is at the stage of his career where he will earn less than $1M per year, and the Leafs would be wise to bring back someone that is fond of Toronto, and brings a presence to the ice and the locker room. Again, Samsonov will be signed and is a shoo-in to play lots of games for the Leafs next year. I have never been a huge Justin Holl fan, but the criticism he receives in Toronto is blown out of proportion and probably a little unjust. He definitely isn't my favourite player and his usage at times is puzzling, but I hope he gets his money and term elsewhere.
In Part 2 (over the coming days) I will examine the Leafs forwards. There are some very interesting decisions ahead with the forward group. Until then, let's hope the Buds can somehow dig themselves out of this dismal hole. Go Leafs Go.