Fitting Rasmus Sandin into the Toronto Maple Leafs line-up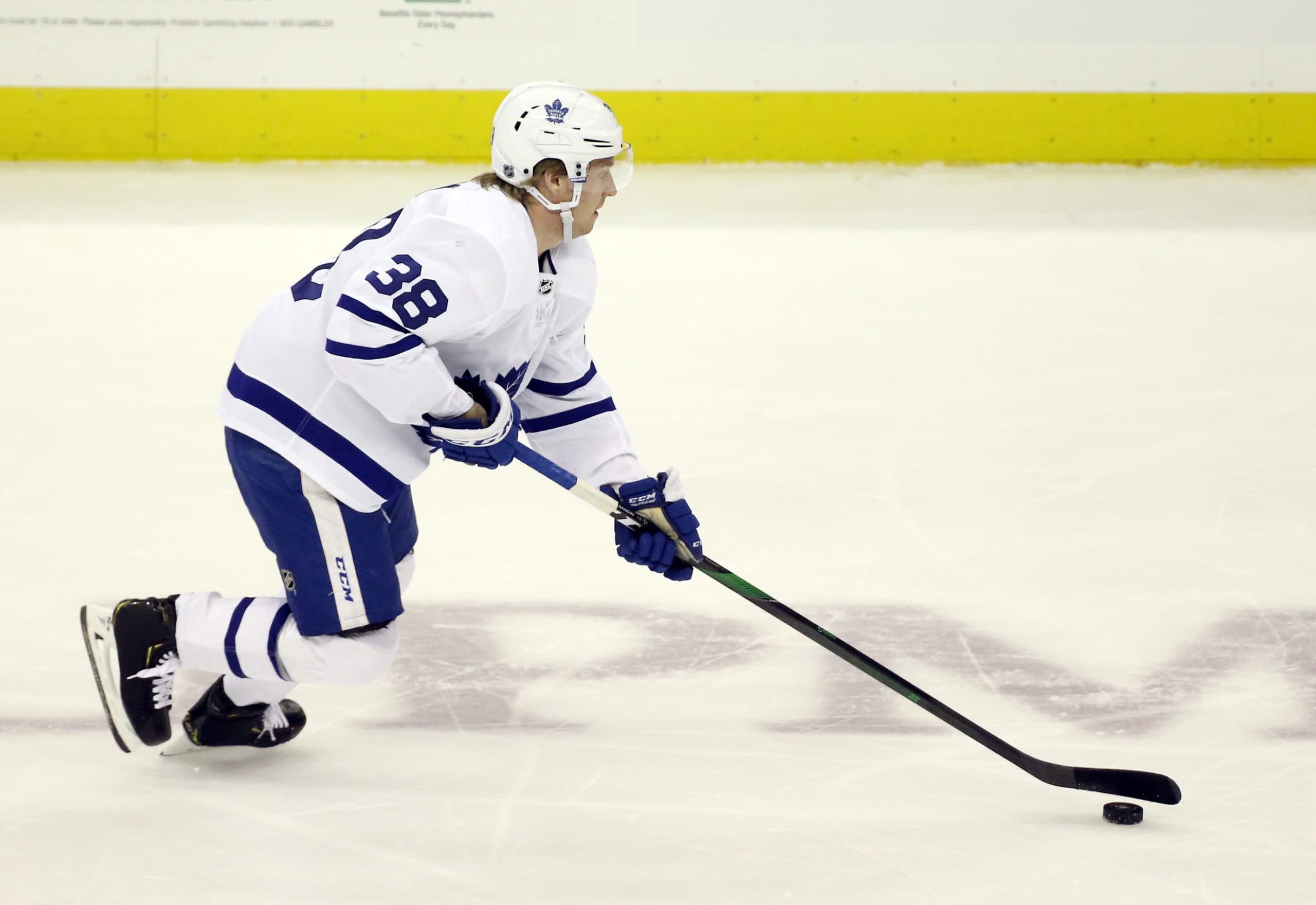 Photo credit:Charles LeClaire-USA TODAY Sports
Rasmus Sandin has finally signed a new contract with the Toronto Maple Leafs, and now the coaches will need to find the best place for him in the line-up.
The Toronto Maple Leafs are no longer waiting for any remaining restricted free agents to sign a new deal with the team after it was announced that Rasmus Sandin had agreed to
a two-year, $1.4 million AAV contract
. It is reportedly the same contract that was offered to the young Swedish defenceman earlier in the summer and is the exact same deal that fellow countryman and teammate Timothy Liljegren penned this past off-season.
Now that the deal is signed, and there hasn't been such a long and drawn-out situation that could make people sour on the 22-year-old, fans can rejoice that the Leafs have one of their better young players locked up and can now simply focus on playing hockey. That would be easier to do, however, if the Leafs were not suffering the slew of injuries
that seemingly prompted
Sandin to get his deal done this week.
With the injuries, though, comes the opportunity for Sandin to cement his position within the Leafs' top six defencemen early on this season. This poses an interesting question of where will Sandin most likely fit into the team once he reunites with his teammates before the regular season opener in a couple of weeks' time.
There appears to be two primary spots for Sandin at the time of writing, and both of them will depend on the health status of one Jake Muzzin. Sandin is a left-handed puck-moving defenceman and general manager Kyle Dubas
has spoken publicly
about preferring to play him on his stronger side. This poses quite a challenge for the Toronto Maple Leafs as the left side of their blueline corps is effectively set with a strong trio of Morgan Rielly, Jake Muzzin and Mark Giordano.
Assuming that all three veterans are all healthy, it's almost impossible for Sandin to supplant any of them and steal a roster spot. However, Muzzin is someone that struggled with injuries and concussions last season, making just 47 regular season appearances for the Leafs, and has even missed part of training camp/pre-season due to a back issue. If Muzzin is unable to remain healthy, it's conceivable that Sandin is given a chance in his spot, earning himself top four minutes on his strong side that will satisfy both his need for a larger role as well as provide him with a serious opportunity to further his development.
Giordano could step up into that role, but at age 38 it would be in the Leafs' best interests to manage his ice time appropriately and allow the younger player the opportunity to impress and grow in the role. However, if Muzzin is able to get back to full health and is able to play, where does that leave Sandin?
Another alternative that would see Sandin play on his favoured side is if someone were to move over. Morgan Rielly
has taken some reps
on the right side after the Sandin signing was announced, indicating a potential move to accommodate him. However, if the Leafs are keen to keep their left side at its optimum, what options does Sandin have left?
Fortunately/unfortunately for Sandin, Liljegren is currently sidelined with an injury and opens up a space on the right-hand side of the ice that his fellow Swede could step into. Sandin is capable of playing on the right side and has done so many times across his 88 games of NHL experience, and he could step into that role again to start the season. This year will be an opportunity for Sandin to take the next step in his growth and playing regularly in the Leafs' top six will be a top priority for him.
It may be better for him if he is able to move over to his more natural side, but having him as a viable option on the right is a guaranteed way of getting him ice time. Minutes on the powerplay or penalty kill will also help Sandin play the amount that he is hoping to this year, and having him anywhere in the top six is a positive now that he has signed. Quite where he starts the season playing is still a mystery that could change multiple times between now and opening night.