Five low-cost players the Toronto Maple Leafs should target at the NHL trade deadline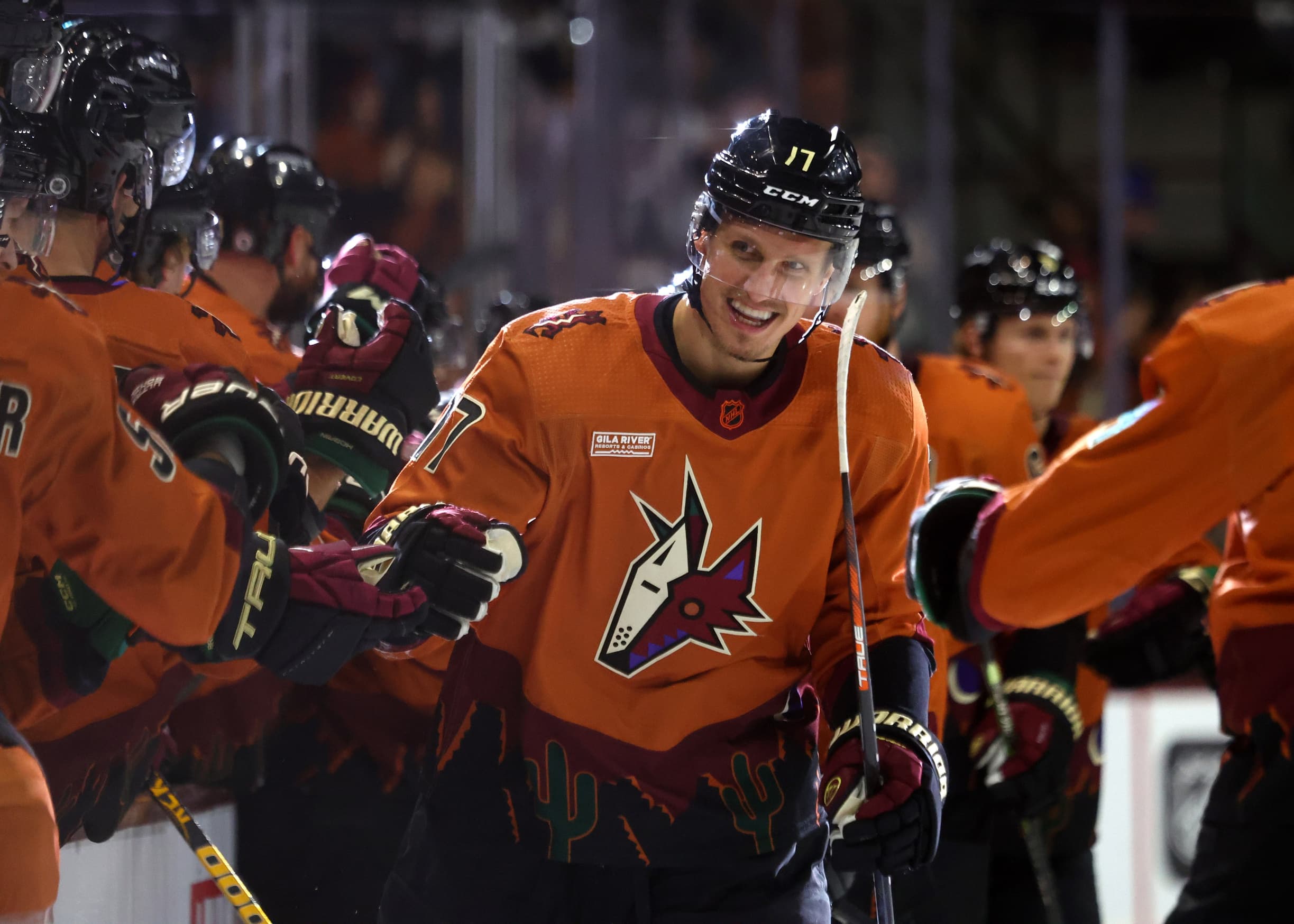 Photo credit:Mark J. Rebilas-USA TODAY Sports
As you, and the Buffalo Sabres, are definitely aware, Toronto Maple Leafs GM Kyle Dubas made one of the biggest moves ahead of the NHL trade deadline last week, acquiring forward Ryan O'Reilly from the St. Louis Blues.
There's an excellent chance that's the lone big splash the team makes before the deadline. Will it be enough? Can the Leafs finally make it out of the first round? There's a lot on the line with that move, but they had to do something to put pressure on Boston and Tampa Bay ahead of the stretch run.
So, now what? With Matt Murray and his $4.687 million AAV on LTIR, the Leafs have just under that in actual current cap space, with
Puckpedia
giving the team $6.3 million over the cap in projected space by the end of the year. That means the Leafs don't have a ton of room to work with, and any moves they make might have to be minor.
Let's look at five low-cost players that could ned up giving the Leafs some significant value ahead of the trade deadline:
Nick Bjugstad, RW, 30 (Arizona Coyotes)
This is the type of guy the uncle you don't like would be thrilled to get. He's no longer a 40-point scorer, but the 30-year-old brings a big 6-foot-6 frame and can still put up 20 goals in the right situation. Bjugstad can be the physical winger many believe the team needs in the bottom six, and he's only making $900,000. Plus, Coyotes GM Bill Armstrong has been a solid trade partner for Dubas, with the Leafs acquiring Conor Timmins and Ilya Lyubushkin over the past two seasons.
Bjugstad doesn't need to be an everyday player with the Leafs – he needs to bring his blend of size and two-way ability and the quick wrister that has allowed him to produce at a decent level with Arizona. He's also a UFA at the end of the year, so there's good risk/reward potential here.
Christian Fischer, RW, 25 (Arizona Coyotes)
A former teammate of Auston Matthews' at the United States National Development Team Program, Fischer has never really succeeded as a scorer in the NHL. The 32nd pick in 2015 has just 53 goals and 105 points in 375 games over seven years, but he's on pace for his second 30-point season — and the first since his rookie campaign in 2017-18.
So, yeah, you're not getting him to shake up the offense. That's why the Leafs grabbed O'Reilly. But he's 6-foot-2, 214 pounds and still quite young at 25. He's a pure power forward that skates well, can get physical and will always compete, even if he can't finish on a scoring chance. At $1.125 million, Fischer is a cheap rental that can stick around if the team likes his playing style, and it won't cost much to bring him in, anyways.
Joonas Korpisalo, G, 28 (Columbus Blue Jackets)
The Leafs have gotten solid goaltending from Ilya Samsonov and Matt Murray, for the most part. But Samsonov has had his ups and downs, and Murray's current ankle injury timeline seems unclear. So, Toronto could potentially stick with Samsonov and prospect Joseph Woll, who has been excellent with the Toronto Marlies and has a pair of starts with the big club this year, too. But if Murray's injury keeps him out long-term (or if the team elects to keep him on LTIR until the playoffs), could they explore the market and send Woll back to try and lead the high-flying Marlies to a Calder Cup?
If so, keep an eye on Columbus' Korpisalo.
Of the 32 goalies to play at least 10 games
in the new year, Korpisalo's .935 save percentage and 6.92 goals saved above average at 5-on-5 is fifth. Korpisalo's career has been full of ups and downs, and injuries have been a significant concern. But when he's healthy, he can steal games. It'll be interesting to see how many goaltenders are moved ahead of the deadline, but Korpisalo will be near the top of most team's target list.
And, uh, yeah. He also schooled the Leafs during the 2020 Stanley Cup playoffs. It's hard to forget that one.
Nick Seeler, D, 29 (Philadelphia Flyers)
Even with the depth the Leafs have on the blueline, don't be surprised if Dubas tries to shore things up there. Seeler could be the inexpensive, puck-moving option that helps to strengthen the D-core – and he's signed for another year at $775,00. The 29-year-old is having a career year offensively – three goals and 10 points in 56 games – but he's big, physical and can play on either side.
Seeler is sound in his own zone and plays a simple game, but his physicality and shot-blocking acumen will make you keep an eye on him. In fact, his 106 blocked shots are 29th in the league, so that's where he's most valuable, especially with Jake Muzzin out of action for the rest of the year. Seeler would be very inexpensive to acquire, and the value isn't going to be that high. But it might make more sense to bring in someone like him over throwing prospects away for a bigger fish.
Trevor van Riemsdyk, D, 31 (Washington Capitals)
The Leafs had JVR, and TVR could be next. The big, 6-foot-3 defenseman is also on pace for the best offensive numbers of his career, and doing so on a $950,000 salary. van Riemsdyk is ninth in blocked shots, can play both sides and, despite not scoring often, has a solid shot from the point. van Riemsdyk is dependable in his own zone and is just generally safe – someone who won't move the needle but can handle bottom-pairing duty very well. van Riemsdyk has averaged 18:30 with Washington this year, the most since his rookie season. He has stepped into the top pairing when needed and helped compensate for Erik Gustafsson's defensive deficiencies. Acquiring van Riemsdyk would be all about depth, but he's reliable, and that's all you can ask for.
THE DAILY FACEOFF TRADE DEADLINE SHOW
Join us on March 3rd for the Daily Faceoff Live: Trade Deadline edition as Frank Seravalli and the panel break down all of the latest rumours, news, and rumblings from around the NHL. The show will be live on 
YouTube
, 
Facebook
, and 
Twitter
from 12 PM – 4 PM ET to keep you up to date on all things trade deadline no matter where you're watching from.