Florida's decline and Tampa Bay's resurgence: Around the Atlantic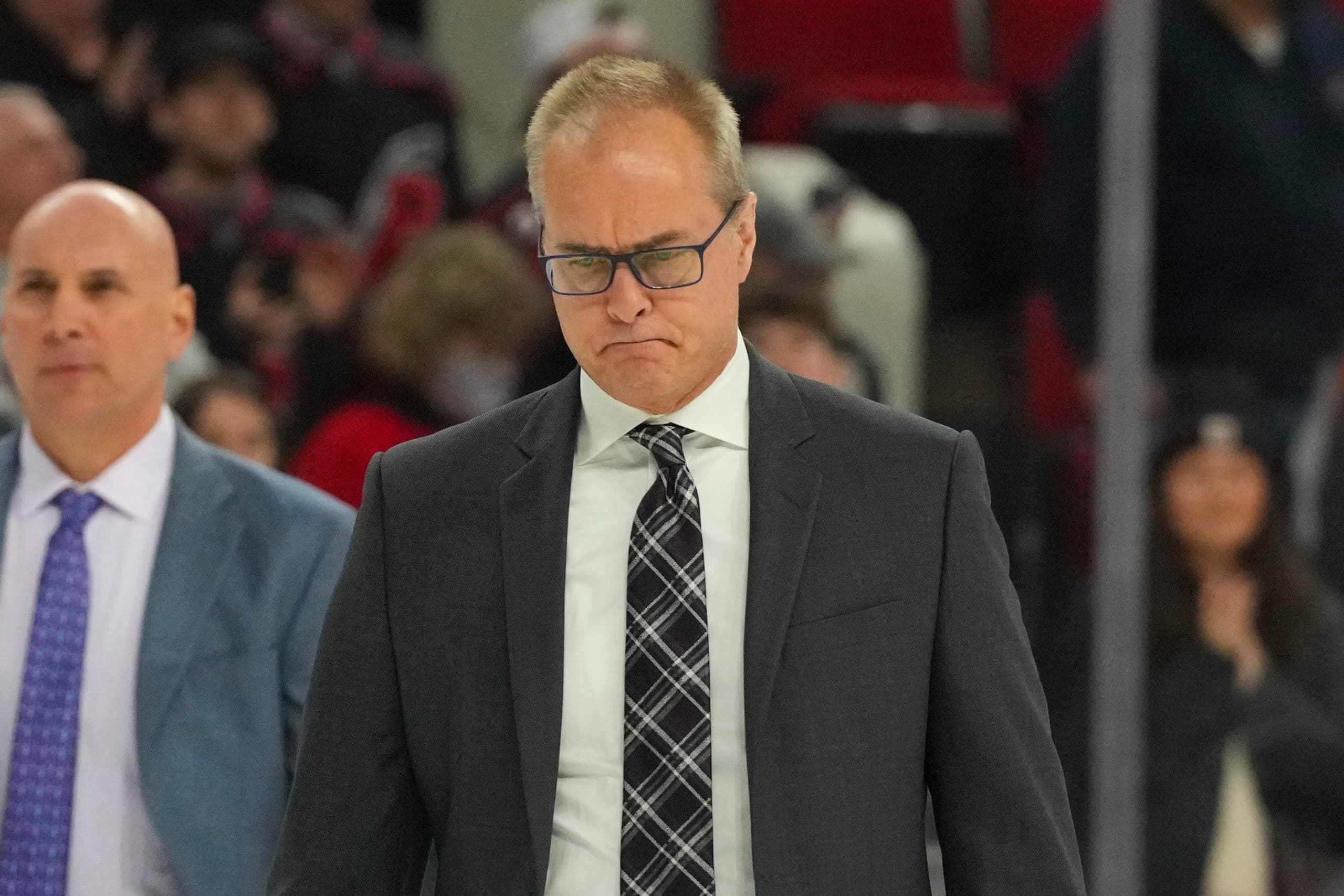 Photo credit:James Guillory-USA TODAY Sports
The NHL is back after a short holiday break and things in Florida are retuning to the norm. The Panthers are reverting to their old ways of basement dwelling and the Lightning are once again one of the most dangerous teams in the league.
Florida's decline
A 5-3 loss to the Rangers today has dropped Florida to 16-18-4 on the season and seventh in the Atlantic Division. It has been a disastrous year for the 2021-22 President's Trophy winners.
Nobody was sure what to expect from this club this year. They brought in a new head coach in Paul Maurice, traded their leading scorer from last season (and all-time), traded arguably their most important defender but they also brought in one of the most dynamic players in the league.
It's hard to say the Matthew Tkachuk trade was a bad one considering his 43 points lead the team by a large margin though it's not translating into wins. Jonathan Huberdeau isn't exactly lighting it up in Calgary either but based on the Panthers performance so far, I'm thinking they would take it back if they could.
Aaron Ekblad is and has been their best defenceman for years yet without MacKenzie Weegar he's looking like a shell of his former self. Plus minus is obviously not a perfect stat but Ekblad is 53 points worse this season without Weegar next to him. That's gotta tell you something.
Then there's the case of Sergei Bobrovsky and his horrendous contract. His .894 SV% is the worst of his 13-year career. He's making 10M per season, has three years left after this one and is playing like a below average backup. Not to mention he has full no move clause through next year and a 16 team no trade list for the last two.
It's not looking good for the Cats going forward either. They don't have a first or a third-round pick in the 2023 draft or a first or second in the 2024 draft either. So even though it's going bad for them now, it could get a whole lot worse in the future too.
Maurice's time at the helm of the Panthers might be a short one and Bill Zito's time as the general manager is running out. It was fun couple of years for this team, the next several won't be.
Team of the Week
For the third time this season the Lightning took home the Team of the Week. They started off the season slow and it was looking like their run of dominance could be coming to an end, but they are right back to being the perennial contenders we know and hate.
With a record of 3-0 the Bolts are the only undefeated team in the Atlantic since the holiday break. They are now 8-2 in their last ten and 23-11-1 on the season, good for third in the division.
A big reason for their improved play of late is Victor Hedman returning to his Norris Trophy form. In three games this week he recorded five assists and averaged roughly 27 minutes of ice time. 13 of his 23 points this year have come in Tampa's last 11 games. If they want to make another run at the cup Hedman will need to be at his best and he's showing he's still got it.
The same goes for Andrei Vasilevskiy. His numbers this season are pedestrian by his standards but over the last month or so he's proven he can still be the best goaltender in the league on any given night.
This team has played a hell of a lot of hockey these past few seasons so there's reason to expect a drop off from them. It certainly looked like that was the case early on, but the doubters have gone quiet.
The battle between the Leafs and Bruins for the division title is going to be important. Nobody wants to face this Lightning team in the first round.