For better or worse, Kyle Dubas is all-in on the Leafs' core
Photo credit:© John E. Sokolowski-USA TODAY Sports
Another offseason media availability, another time where Leafs general manager Kyle Dubas has laid down to block shots headed for the Maple Leafs' core. Dubas held a press conference today to discuss the team's expansion draft decisions and the upcoming free agency period, as summarized
here by our Jori Negin-Shecter
.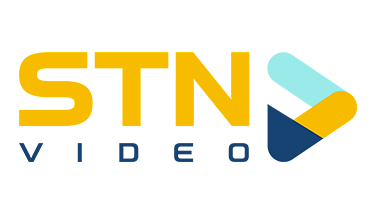 Dubas dropped what is sure to be his most quoted line since "we can and we will" during a question about the 2021-22 season:
That one's going to get a lot of replay.
On one hand, it is admirable that Dubas is steadfast in his vision for this team in the face of an unreal amount of pressure and acrimony from a justifiably-on-fire fan base. The Leafs have been down this road before with more reactionary or emotional general managers and it has often led to calamitous knee-jerk mistakes with long-term negative impacts. As much as Leafs fans are angry with how things played out against Montreal, this isn't a bad team in the regular season…
…it's just one that keeps underperforming in the playoffs. Dubas is banking everything on that eventually turning a corner, which is a level of patience we should all strive for in our daily lives.
On the other hand, at what point does all of this underperformance turn into an impetus for significant change? During Dubas' tenure as GM, he has witnessed:
2019 playoffs: The Leafs blow a 3-2 series lead to Boston in the final year of Matthews' and Marner's entry level contracts.
2020 playoffs: The Leafs forget how to score against Columbus, losing the play-in round 3-2.
2021 playoffs: The Leafs blow a 3-1 series lead to the 18th-ranked Canadiens, with the easiest path to the semis that they will ever see.
In each of these series, the Leafs did not come to play when their lives depended on it. The sheer totality of squandered opportunities is immense and almost no one would blame Dubas for wanting to give this team a rough shake in the form of a bold move. Factor in that the flat salary cap is providing no relief to a team with half its cap tied up in four players, and there's a built-in excuse to blame the pandemic for needing to reallocate salary cap dollars via changes to this team's expensive core.
But the Leafs GM still ardently believes in this group, and you can understand why he may feel pot committed. Dubas has put a lot of effort into addressing this team's weaknesses since assuming control. He addressed the team's defensive depth by acquiring three top-four defencemen (Muzzin, Barrie, Brodie) in three years, and had another signing of his (Holl) develop into one. He addressed the team's backup goaltending issues by bringing in Jack Campbell, who ended up saving the team from being torpedoed by Frederik Andersen's decline last season. He brought in veterans (Spezza, Thornton, Simmonds, Foligno) to help mentor and guide his young core. This is a better team than what he was handed.
And yet, inexplicably and mystifyingly, none of it has been enough to get this team over that round one hump. It prompts the question of just how much tinkering around the edges Dubas can do before he begins to think the heart of this team may need an electric shock. Will he even get a chance to have that change of heart if his core deserts him again?
For Dubas, he's sticking with his guys, for better (glory) or worse (potential unemployment). Let's hope for the former.