For the Leafs, success will keep the Auston Matthews clock from ticking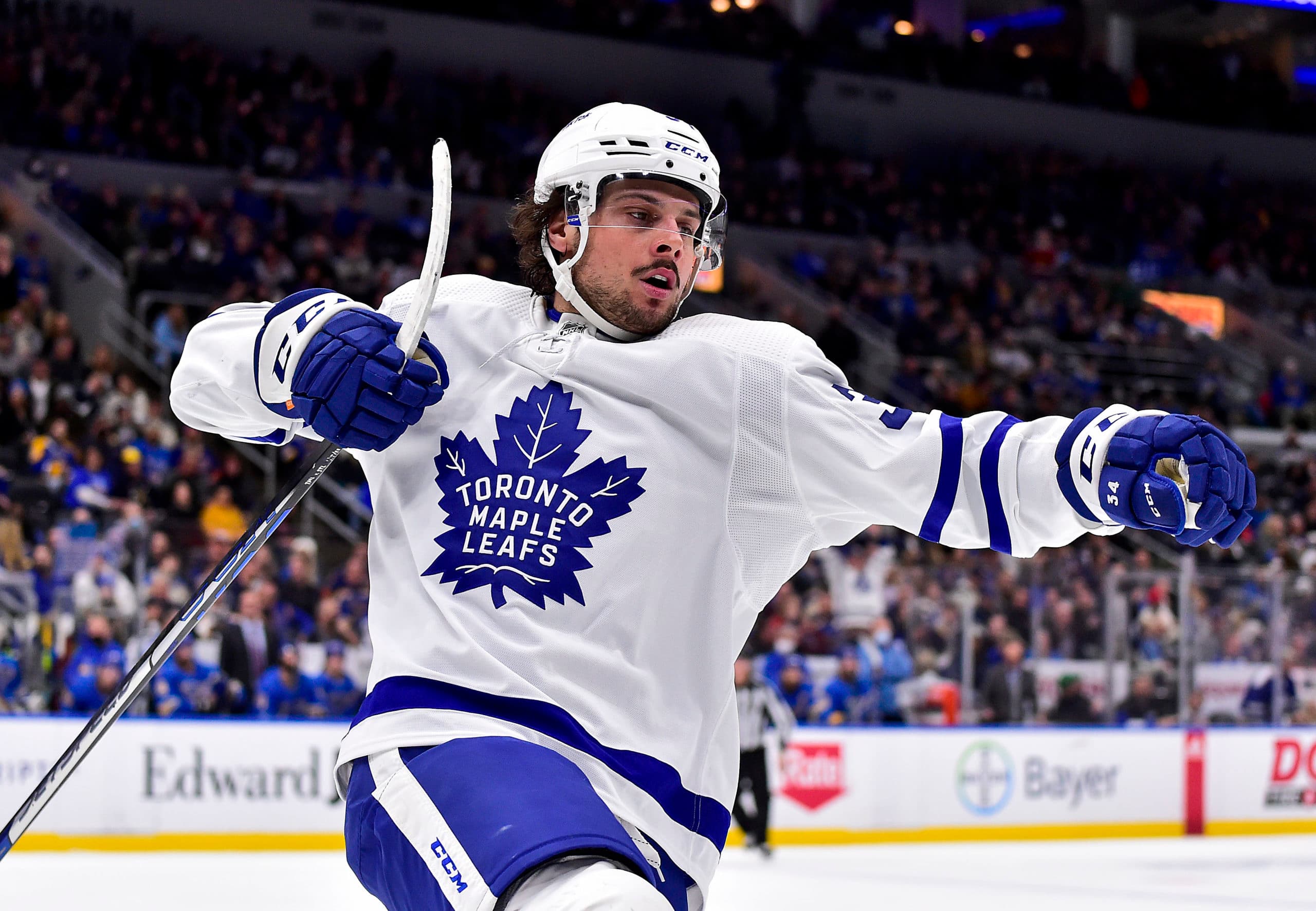 Photo credit:Jeff Curry-USA TODAY Sports
In just over 13 months, the Toronto Maple Leafs franchise will cross a threshold.
Earlier this week, at the season-ending media availabilities, Brendan Shanahan said on Matthews "We'd like to make him a Leaf forever." And despite ever-present anxiety in the fanbase, it's not hard to imagine a world where Shanahan's wish comes true.
In fact, it's probably the most likely outcome.
July 1, 2023, is the first day that Auston Matthews will be eligible to sign an extension with the Leafs, and it is also the day that a full no-movement clause comes into effect on what will be the final season of his current contract.
A guarantee can be made right now that the narrative of Matthews' 'impending departure' from the Leafs will begin on that day and continue to become unbearable until the moment arrives that an extension is signed, or Matthews becomes a free agent in July 2024. You could argue that the narrative began in February 2019, mere hours after Matthews' current contract was signed.
It's up to the Leafs now to prevent that narrative from ever getting a chance to spin up. And the way to do that is to validate Matthews' belief in the team.
Auston Matthews loves being a Leaf, this is well-documented. He's one of the biggest stars in the game, playing on a team that gets more eyes on it than most other teams combined, and he relishes the spotlight. And as the above quote indicates, he also fiercely believes in this team.
But belief only gets you so far. At some point, the dam will have to break and success needs to flow through the franchise to show the soon-to-be pending free agent that the Toronto Maple Leafs are a team worth dedicating the remainder of his prime years to.
This is more than mere speculation. As NHL insider Chris Johnston wrote in the
Toronto Star
this week, Matthews is, by his own admission, past the point of caring about individual successes, like scoring titles and Rocket Richard Trophies. He wants his team to win.
"I won the Rocket last year, but obviously nobody really cares about that because of how everything ended, right?" Matthews said in an interview with Johnston in September last year. "I want to win. That's what I'm here to do and that's what we want to do, and that's what we believe we're going to do. All of that stuff is obviously fine, but in the end, it's all about winning."
Johnston elaborated on that article on a recent episode of his
podcast
.
"When he signs that next contract, wherever it is, he's going to be signing in a place that he believes he has a great chance to win," Johnston said. "From a Leafs standpoint, that's great, because his goals align with the team's goals."
Essentially, the ball is in Kyle Dubas and Sheldon Keefe's court to continue building upon the success the Maple Leafs found this year. Keep in mind that this was the most successful regular season in franchise history, and a playoff series against the back-to-back reigning champions came down to a single goal being overturned in a deciding game.
The Maple Leafs are right there, ready to burst down the door into glory. And the moment they do so, all the fears of Matthews even thinking about going anywhere else will disappear.