Former Leafs coach Mike Babcock has resigned from the Blue Jackets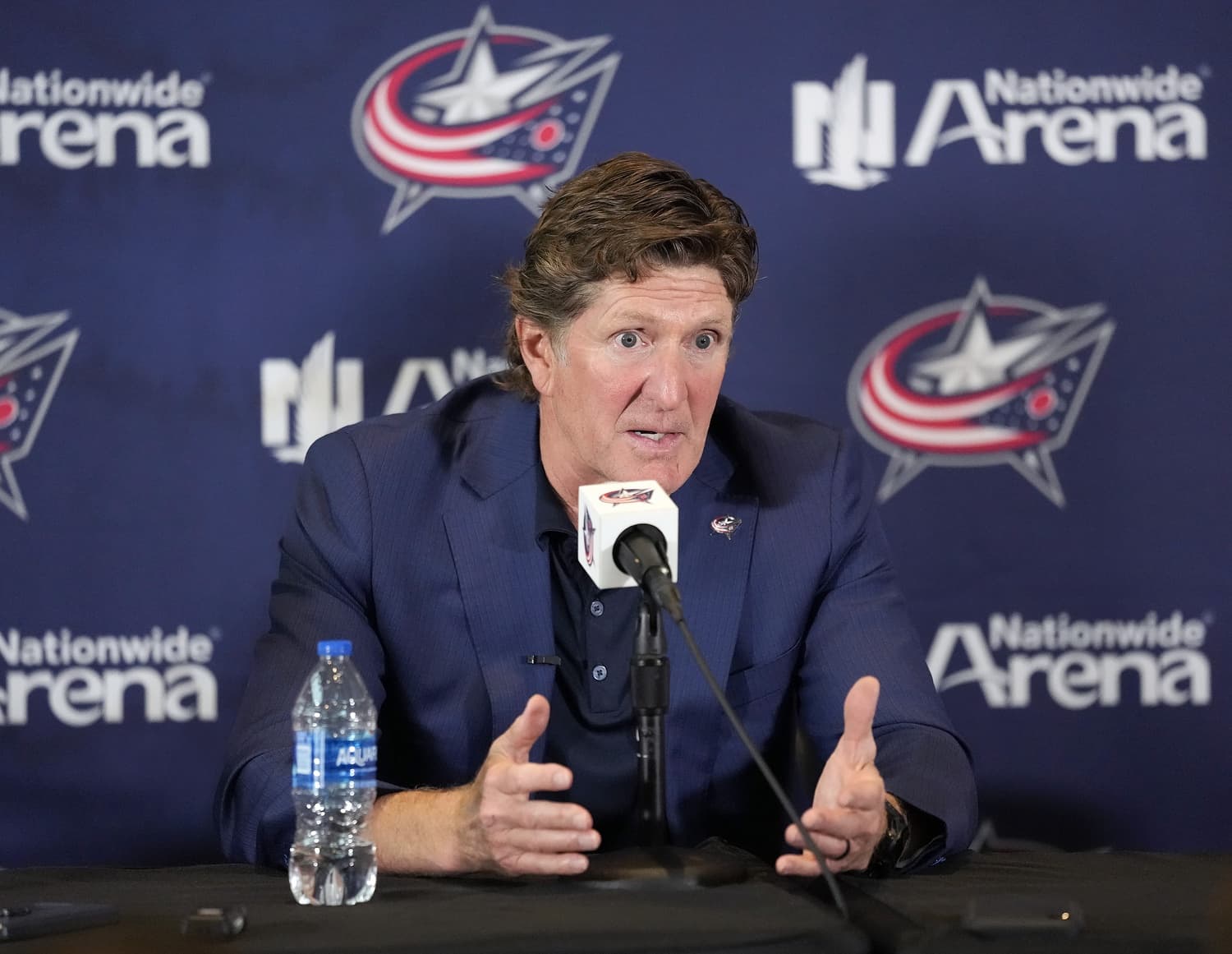 Photo credit:© The Columbus Dispatch-USA TODAY NETWORK
A former Leafs coach's tenure with his new team has ended before he even got a chance to coach a preseason game.
Multiple reports were suggesting that Mike Babcock has stepped down as head coach of the Blue Jackets on Sunday afternoon. The Blue Jackets later confirmed the accounts, announcing that Pascal Vincent would be his replacement.
This comes mere days after
Paul Bissonnette of Spittin' Chiclets
reported on a recent episode that the coach had allegedly asked players to look at personal photos on their phones during introductory meetings.
That same day
, Babcock and Columbus captain Boone Jenner released a statement through the team denying the allegations. This did not stop the NHLPA from investigating it, where they spoke with members of the Blue Jackets and players from the Red Wings and Leafs who were present during Babcock's tenure with the respective teams.
Reports emerged
as the investigation went on that his job could be in jeopardy, with
sources saying
meetings between the PA and Columbus players were "intense." Whatever was uncovered must have been bad enough for him to be unable to commence the season, hence his sudden resignation.
Babcock first joined the Leafs in May 2015 by signing an eight-year contract to make him the highest-paid coach in NHL history. Throughout his nearly half-decade tenure, he compiled a record of 173-133-45 and only missed the playoffs once in his first season at the helm. Despite the regular season success, Toronto failed to advance past the first round in all three of his playoff appearances, including consecutive losses to the Bruins. He was subsequently fired midway through the 2019-20 season and replaced by Sheldon Keefe after the team 
got off to a putrid 9-10-4 start,
after which
allegations
emerged of
a toxic work environment and mental abuse
.
Prior to his brief stint in Columbus, Babcock was coaching the University of Saskatchewan for two seasons before he stepped down after the 2021-22 season concluded. He was on the Leafs' paybooks for the past four years, having only recently gotten his last paycheck at the end of June.
Vincent will mark the third head coach the Blue Jackets have employed in this calendar year, as Brad Larsen was let go after the end of the 2022-23 campaign.