Four former players the Maple Leafs could consider acquiring for an all in playoff push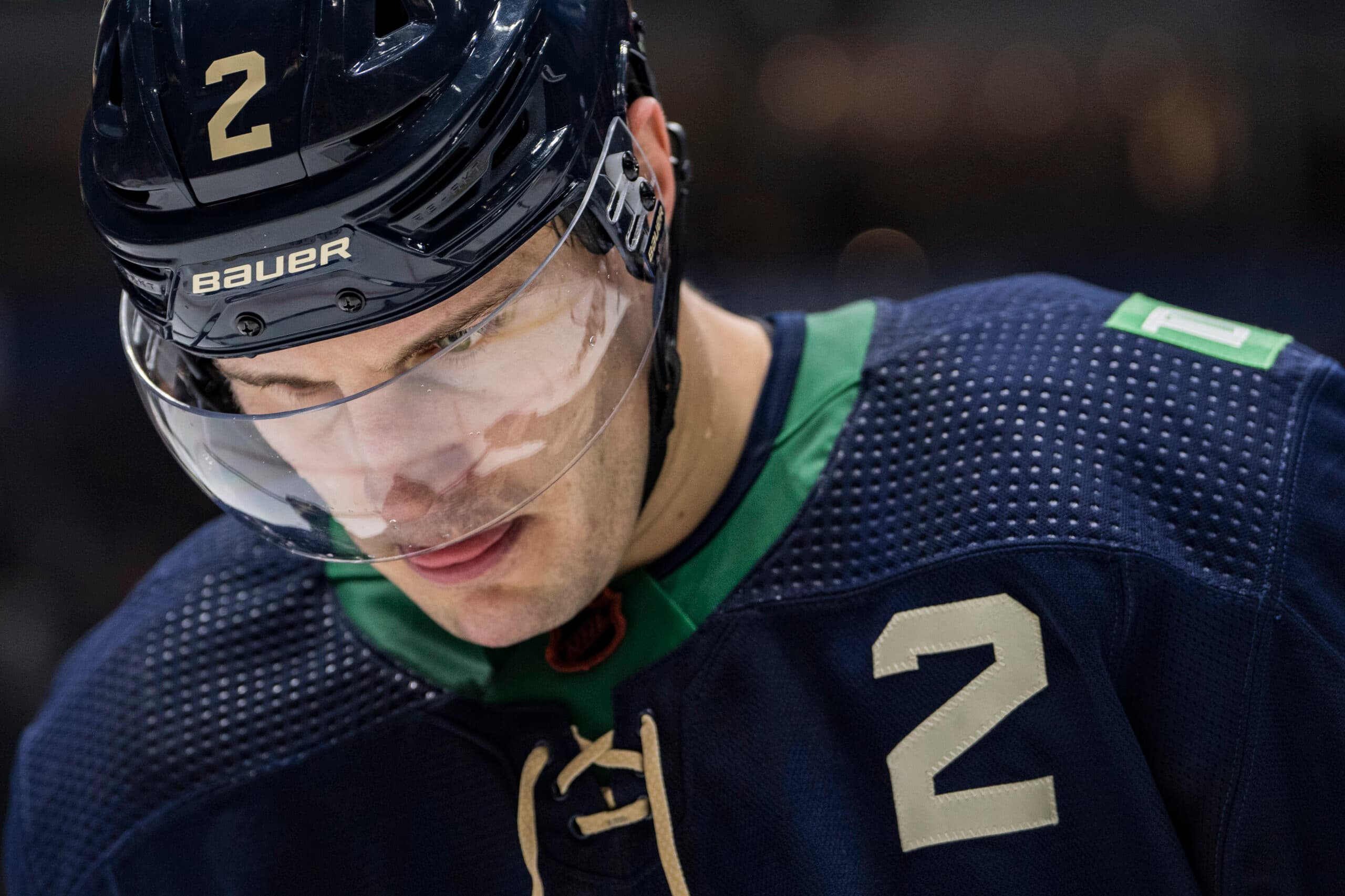 Photo credit:Bob Frid-USA TODAY Sports
After a huge trade that sent
Dmitry Orlov and Garnet Hathaway to the Boston Bruins, it might be time for the Maple Leafs to make one final move before the March 3rd trade deadline.
And what better deal to make than acquiring a former player?
It seems as though Maple Leafs GM Kyle Dubas has one more trade to make before it's clear that Toronto is a Stanley Cup contender. That move could consist of another depth forward or a bigger defenceman who's got a bit of roughness to his game.
Obviously, when you think of a former Maple Leafs defender who might be hard to play against that Toronto could reacquire, the answer is pretty clear. But who else might Dubas and the Maple Leafs be looking to bring back?
James Van Riemsdyk
The 33-year-old left-winger is in the final year of a five-year deal with the Philadelphia Flyers that carries an AAV of $7 million.
Van Riemsdyk's name has been out in trade talks, and
according to TSN's Chris Johnston
, he could be a player teams try to acquire if the asking price on Timo Meier is too much. Even a few teams who aren't in on Meier remain to "keep tabs" on the 33-year-old.
It would take a lot to make this work for Toronto. Similar to their deal with the Blues, the Maple Leafs would need Van Riemsdyk at 50% retention, and maybe even more if they still want a defenceman.
As much as I'd be intrigued to see this happen, it seems like this would be a longshot for Toronto. Their name — even before acquiring O'Reilly and Acciari — was never linked to the Flyers' forward.
James Reimer
It's been a tough season for Reimer, but who wouldn't love to see him return to the Maple Leafs for a potential deep playoff run?
In 29 games this season with San Jose, he's put up a 9-15-6 record with an .895 save percentage. The 34-year-old netminder is on the final year of his deal which carries an AAV of $2.25 million and could likely shore up the goaltending position for any team that needs it.
There have been a lot of questions on when Matt Murray might return, though Dubas did say that he'd be ready soon and that their goal isn't to acquire another goaltender.
Things can go south before then, obviously, but I believe it would take a lot for Toronto to go out and trade for another netminder.
Alex Barabanov
The Maple Leafs signed the forward out of the KHL and maybe they bring him back for a Stanley Cup push?
Ever since Barabanov arrived in San Jose, he's played lights out hockey. The 28-year-old has 37 points (11G, 26A) through 54 games this season, making the most of his two-year deal which carries an an AAV of $2.5 million.
I'm not sure how much of a fit Barabanov would be with the Maple Leafs since their right and left wing roles within the top-six are filled.
Might the 28-year-old be a good fit in Toronto's bottom-six? I'd argue that he wouldn't because it seems like with the more playing time he gets, the more he contributes. Plus, Barabanov has a modified no-trade clause, and the Maple Leafs could very well be on that list.
I believe this move would be fascinating, but very unlikely for Toronto.
Luke Schenn
That's right, I've saved the best for last.
To a lot of people, it seems like the Maple Leafs' final move in their 2023 Trade Deadline Playbook is to acquire a mean defenceman, and Schenn fits that build perfectly.
If Toronto was to acquire the 33-year-old former Leaf, immediately he'd be the heaviest hitter on the team with a league-leading 258 hits on the season. That's 137 more than Zach Aston-Reese, who leads the Maple Leafs with 121 hits.
This makes a lot of sense for Toronto for a number of reasons, but mostly because Schenn fits every need for the team. He's big, can hit, is very tough to play against, and can contribute to the scoresheet if needed.
The 33-year-old has 21 points through 55 games playing on a struggling Vancouver Canucks team. On a one-year deal that's worth a measly $850,000, this is a trade Toronto could make that would make a lot of sense.
Boston's acquisition of Orlov might shift the tide in terms of how much it'll cost, but Schenn fits with the Maple Leafs. It wouldn't surprise me if they pushed to acquire him as we approach the final days of the trade deadline.
THE DAILY FACEOFF TRADE DEADLINE SHOW
Join us on March 3rd for the Daily Faceoff Live: Trade Deadline edition as Frank Seravalli and the panel break down all of the latest rumours, news, and rumblings from around the NHL. The show will be live on 
YouTube
, 
Facebook
, and 
Twitter
 from 12 PM – 4 PM ET to keep you up to date on all things trade deadline no matter where you're watching from.