Frederik Andersen to go on conditioning stint with Marlies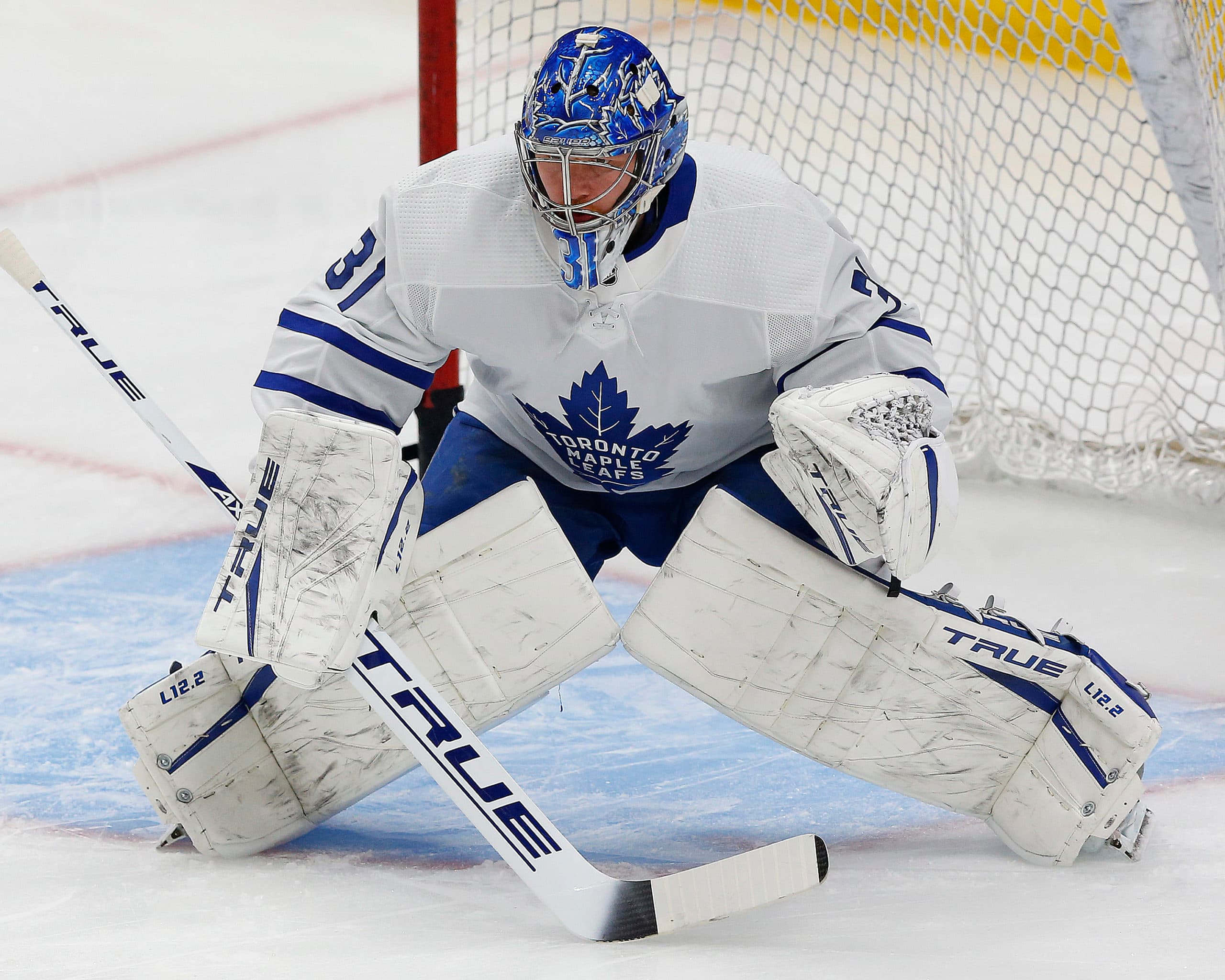 Photo credit:© Perry Nelson-USA TODAY Sports
The Toronto Marlies will be receiving another goaltender tomorrow afternoon in their game vs. the Manitoba Moose.
@Frederik Andersen hasn't seen any game action in almost two months, when they played Calgary on March 19th. After that, he was placed on injured reserve. He's since been practicing with the Leafs for the last few weeks and continues to gear up for a playoff run in Toronto.
Andersen is coming into a Toronto Marlies team who just defeated the Laval Rocket in a 4-3 overtime thriller which saw
Joseph Woll have 57 saves on 60 shots
. I wouldn't say Andersen is stealing the net from both Woll and Veini Vehviläinen since there was always going to be a rotation between the two in these last 11 games.
This conditioning stint gives Woll a rest after a hell of a game. The big story was how many saves he made, but there were two points where
he took a puck to the head
, and then to the ribs (where you could hear him yell in agony) in the game against Laval on Tuesday. I was surprised he stayed in that game and now I understand partly why Andersen is being brought in.
Obviously, it's to help the 31-year-old get back to game action but it's sort of a best-of-both-worlds for the Marlies.
Although he's only playing in half a game, this could mean that Andersen is nearing a return to the Leafs. There were a lot of discussions coming into the Marlies return about the 31-year-old getting a stint in the AHL (where he hasn't played since 2013-14). Greg Moore said he was not made known about any decisions, but that's obviously changed now.
The Leafs have four games remaining on the season and if Andersen shows that he's ready for an NHL start, he could get one before the playoffs. And when you go down that path of thinking — you have to ask: "Could Andersen start in game one of the playoffs?"
It's a possibility. I don't know how comfortable Sheldon Keefe is with starting the 31-year-old in game one over @Jack Campbell, who's played consistently since Andersen went down. There's a lot at stake here for Toronto, who needs to win a playoff series this season. If they don't, it's pandemonium.
You have to think about who gives you the best chance of winning a game and then go from there. I've said many times that if Campbell starts and has a bad game, go to Andersen (then vice-versa). I believe you may want to give Campbell two starts in the beginning of the playoffs because you're taking his confidence away if you pull him after one game.
But there's a real possibility that Andersen starts in game one. Is it probable? Likely not. But it's still possible.