Friedman believes Auston Matthews will likely re-sign, length of contract a big factor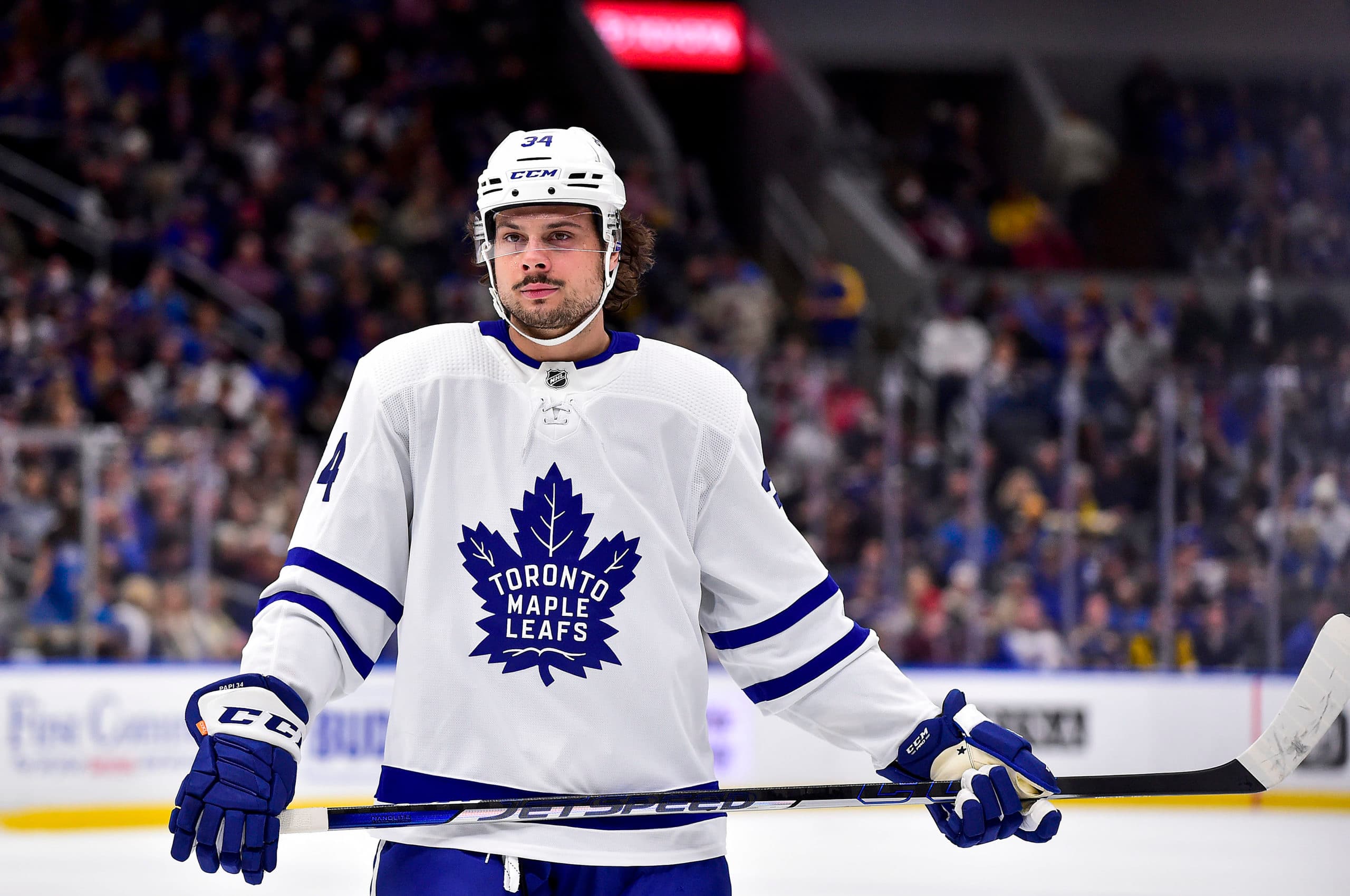 Photo credit:Jeff Curry-USA TODAY Sports
@Auston Matthews has two years remaining on his current contract with the Leafs and the mumblings of whether or not he will ink an extension have been going on for quite some time now.
During the introductory press conference
, he made it clear that he loves the city of Toronto and would not be talking about his next contract until after the season is over. But with @Nathan MacKinnon becoming the highest-played player in the NHL this week, it's hard not to talk about how it will impact the negotiations between Matthews and the Leafs.
From Friedman:

"I think this. Unless the Maple Leafs really go off the rails this year, like really go off the rails… I think he's [Matthews] staying. I think the question is how long? The number is gonna be the number. If he walks in there and says I want $12.634M. They're gonna give him $12.634M. Like it's gonna be a massive number & they know it's gonna be a massive number. To me the question is term…I think the question is not going what is right for Toronto but what is right for Matthews."
Jeff Marek would go on to add that the numbers he has been hearing on Matthews is between $14M-$15M.
Lack of playoff success aside, Matthews has achieved so many accolades since being drafted first overall in 2016 and that is especially the case in the past few years. This past season saw him win the Rocket Richard Trophy, the Ted Lindsay Award, and the Hart Trophy for league MVP. He also finished 10th in voting for both the Lady Byng Trophy and the Selke Trophy.
Matthews has been on over a 50-goal pace in each of the past three seasons and over a 60-goal pace the last two years. He became the first player since @Steven Stamkos in 2011-12 to reach the elusive mark despite missing nine games because of an injury and a suspension. He has led his team in scoring in all but two playoff appearances, with a career-high nine points in the most recent series against the Lightning. He is one deep playoff run away from
becoming the greatest Leaf player ever
and he only recently turned 25.
All of which is to say that Matthews should have no trouble getting the amount of money he wants on his next contract. If he wants to make $16 million a season, the Leafs will give it to him. Should he have another strong individual season in 2022-23, the price tag is only going to increase. And he will almost certainly become the third player in NHL history to have an AAV over $12 million after MacKinnon and @Connor McDavid.
The Leafs would definitely love to get him to a contract at $12.634 million AAV, but that number is likely going to be at least $13 million or more.
Related:
While the term and annual salary will work themselves out, the biggest question will be how long this extension will end up being. Friedman also mentioned that Matthews' party would likely focus the negotiations more on what works best for him, implying that the contract could end up having a similar length to his current deal. The Leafs would obviously love to get a deal signed to the maximum eight-year term, but that will probably not be the case.
Part of why Matthews may prefer to sign a shorter deal could be so that he can try and maximize his career earnings. Even though his career will start to see some decline by the time he reaches his early 30s, he should still be among the top players in the league barring any injuries. Meaning that he should have no issues securing the contract he wants down the road and could potentially become the highest-paid player ever in terms of career earnings.
Should he prioritize signing shorter-term contracts instead of opting for the maximum length of eight years, it could have major implications on how star NHL players negotiate with their respective teams. Younger players will almost certainly be keeping an eye on what Matthews does with his next deal and follow a similar path to him when they get in a position to negotiate a new contract.
The CBA expiring in 2026
could also play a factor in why Matthews may prefer a shorter deal. No one would want the NHL to experience yet another lockout for obvious reasons, and that would include players making big-money contracts. Getting a contract that will help minimize the impacts of a potential lockout will be something that Matthews' party could focus on in the negotiations.
Consider the potential of the NHL salary cap seeing a massive spike ahead of the 2023-24 season. The COVID-19 pandemic forced the cap hit to be stuck at $81.5 million for a three-year stretch that will
finally see some growth for the coming year by $1 million
. Should the NHL and NHLPA reach an agreement and keep things rolling with the salary cap, teams will have more flexibility to grant players their desired salaries. In Matthews' case, he will almost certainly try and get the most out of the cap bump to get the deal he wants.
So unless things go completely astray for the Leafs this coming year, they should have little trouble getting Matthews to stick around in Toronto. The terms and annual salary will be straightforward, but how long the contract ends up being is the only thing left to be answered. Friedman's reports are an indication that it will likely not be an eight-year contract when that deal does materialize, meaning don't be shocked if the contract ends up being between three and five years long.
The contract debate will not go away, even after Matthews said he will not address it again during the coming season. At the very least, we are getting a better idea of what it could look like once it is done.