Elliotte Friedman believes the Leafs will make a push for Flames' Zadorov and Tanev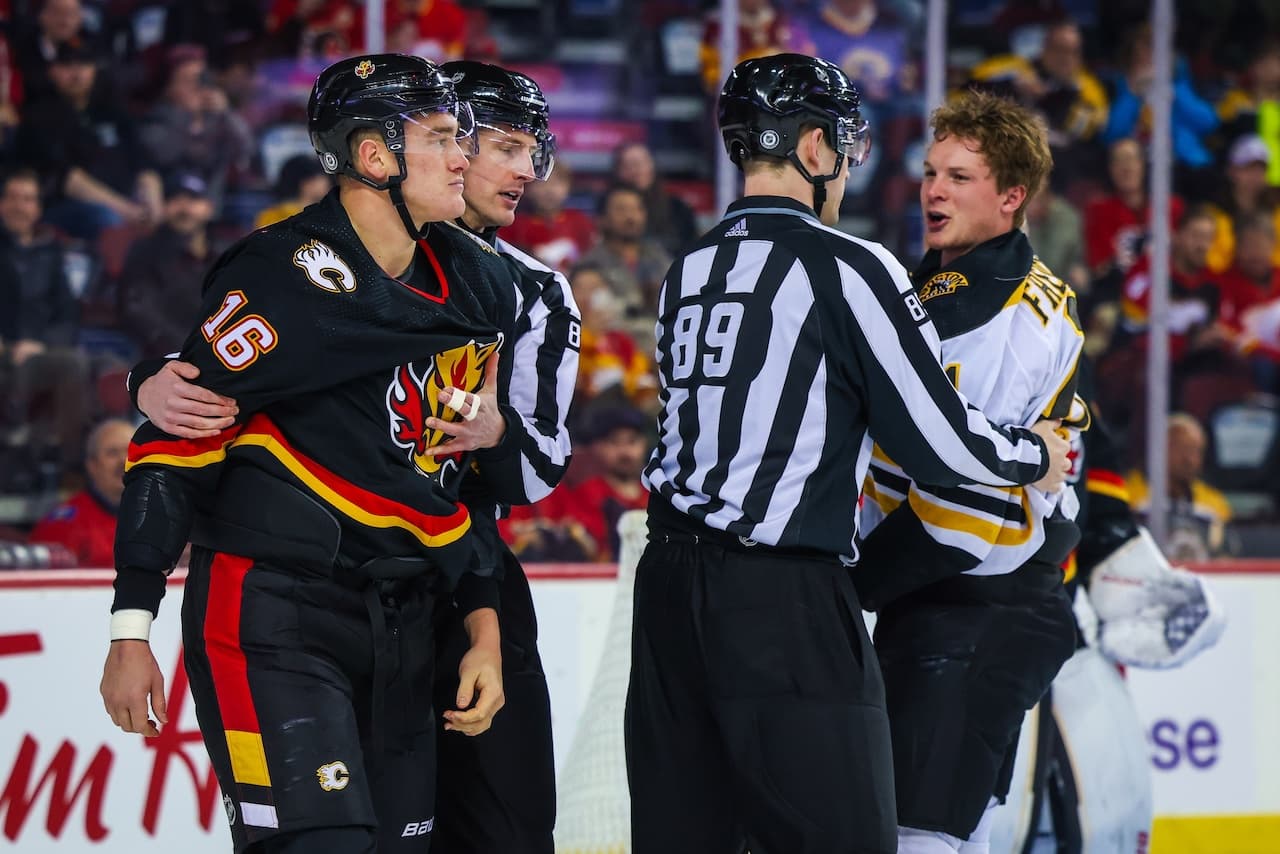 Photo credit:Sergei Belski-USA TODAY Sports
Good morning and welcome back to another episode of "Elliotte believes" here at The Leafs Nation. Last time we brought you "90% chance William Nylander is a Leaf next season" featuring guest-host Chris Johnston, but Friedman is back in the throne today, this time speculating on the Leafs' defensive corps. 
It's no secret that the Leafs' defensive issues have been at the forefront of the problems the team has had as a whole this season. They're currently 19th in the league in goals-against-per-game, allowing an average of 3.27 goals/game. Their penalty kill has also been in the bottom half of the league, currently sitting at 21st with a penalty kill percentage of 75.0%. 
On the most recent edition of 32 Thoughts, hosted by Sportsnet's Jeff Marek and featuring Friedman as co-host, he speculated on the state of the Leafs' back end and brought up a couple of trade targets on who else but the Calgary Flames. With general manager Brad Treliving coming to Toronto after a nine-year tenure with the Flames, there was always going to be a little extra speculation in terms of rumours between his old team and his current one. As we get closer to the trade deadline, you can probably expect that speculation to ramp up.
I actually listened to Friedman's hit, so I'm going to transcribe it so you don't have to go back and listen for yourself. If you want to head back and do so anyways, here's the link. 
"Look, I think they are looking for defencemen. I think they're looking for defencemen again after they traded for guys last year…I think they've been looking for defencemen all summer…they just haven't found the mix. You know, the one I can see is (Nikita) Zadorov. I'll bet you this, if they can find a way to get Zadorov and (Chris) Tanev, I bet you they would do it. I bet they do both of them if Calgary is willing. I'm not saying it's gonna happen, but if you showed me a path where that could occur, I could see it."
Read that last line and highlight it if you have to. This is not a report, this is not anybody trying to create a rumour out of nothing. If anything, it's just a confirmation of what we already knew. Treliving's preferences on the blueline are evident by the type of team Calgary has iced for the past decade, and it's clear that he wants to beef up the back end and make some changes there. 
It's no secret how bad the Flames have been this year. Their record sits at 3-7-1, which is somehow only bad enough for third-last in the division, largely thanks to how terrible the Edmonton Oilers and San Jose Sharks have been. Zadorov, 28, is easily the likeliest candidate for Treliving to target. He's big, mean, and can chip in offensively here and there. He shockingly had 14 goals last season, and is leading the Flames in hits this year with 20. He also voiced frustrations over the team's struggles early on, softly accusing the team of playing for themselves and not as a team. He's in the second and final year of a two-year contract worth $3.75 annually, which would be a very manageable contract to trade for.
Tanev, 33, is someone I feel like the Leafs have been linked to forever. The 6-foot-2 right-handed defenceman is a workhorse defensively and is also in the final year of his contract, worth $4.5 million annually. I don't foresee a scenario where the Leafs can afford to bring these two in without shedding someone like John Klingberg, but that's a problem for Treliving and Pridham to solve. 
It's no secret that the Leafs need to improve defensively, and these two would not only be a good start, it would also live up to the term of "revamping" the back end. I wouldn't expect to see a big trade like this anytime soon, but it'll be interesting to keep tabs on.