Friedman believes that the Leafs are committed to keeping Kyle Dubas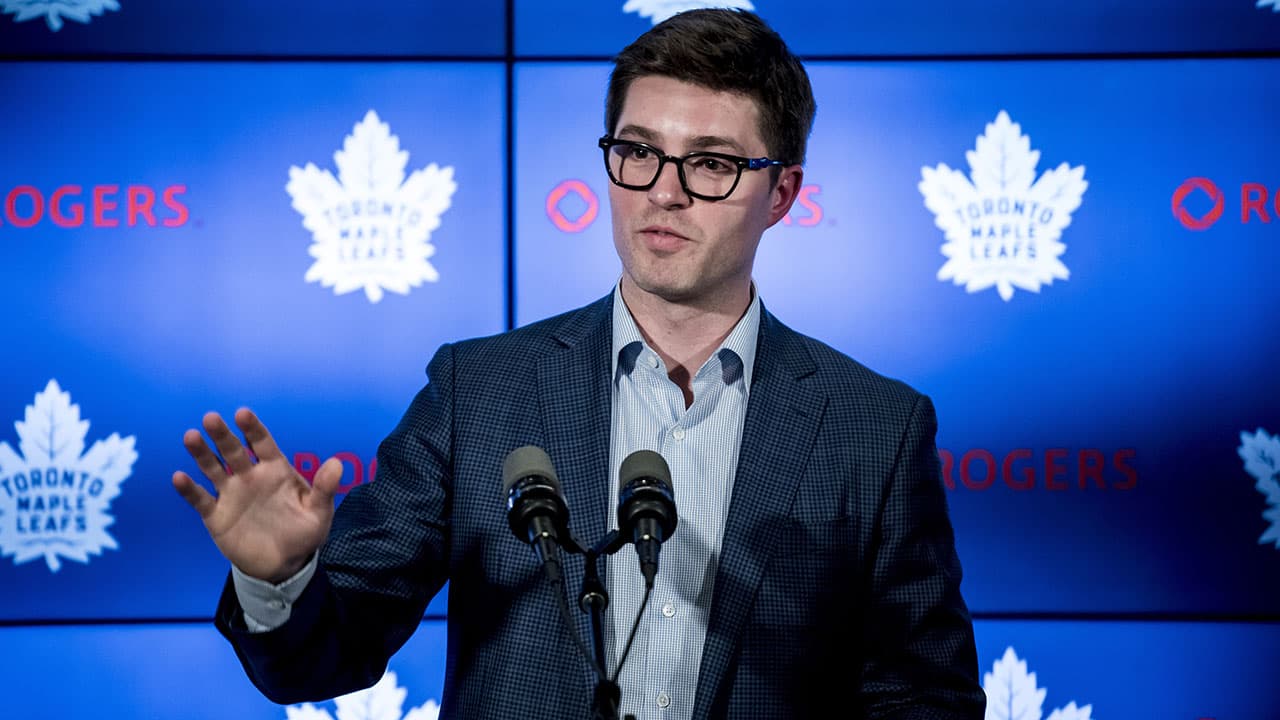 There are a lot of questions that need to be answered by the Leafs in terms of the direction they will be heading. With so many essential pieces needing a new contract or are a year away from getting to that point, this offseason will be pivotal.
One of the big question marks is whether or not Kyle Dubas will stick around beyond this season, knowing that he would be a hot commodity if he left the organization. While we don't have an answer just yet on what he has decided,
Elliotte Friedman reported on the latest 32 Thoughts podcast
 which way things appear to be heading.
Friedman also mentioned
that Larry Tanenbaum allegedly proposed an extension to Dubas earlier in the season but the two owners of the team, Rogers and Bell, blocked the deal. Things changed once the Leafs won their series against the Lightning and now it appears likely that the incumbent GM is not going anywhere, with financials and organizational standing being the only things left to sort out.
He went on to report
that Brendan Shanahan has been an active part of the discussions for a Dubas extension, indicating that it can be reasonably assumed the Leafs' president is staying put. As for Sheldon Keefe, the team does not want to make a change for the sake of it but is probably going to keep tabs on the market to see if there is anyone available who could be an upgrade over the current coach.
This is an encouraging revelation and should bode well for the other moves that the team has to attend to. Auston Matthews' future is chief among them, with him being eligible for an extension on July 1st. He told reporters during today's exit interviews that
he intends to remain a Leaf
and would like to get his new deal sorted out before the start of next season. That decision will be made all the more easy should Dubas get his extension with the team because the two have a solid working relationship.
Matthews is not the only player who
likes the way Dubas has run the organization
over the past five years. Every player has spoken highly of the work the GM has done during today's pressers and expressed their
commitment to staying on
to keep building the momentum set from this past season. The lack of playoff success is something that every player knows needs to be solved, but the fact that so many are buying into the vision Dubas is giving shows the higher-ups believe the GM is the right man to continue running the ship.
Of course, this does not fully guarantee that he is going to remain on the Leafs when this is all said and done. After all, there are still plenty of things to work out before a contract is signed such as the financial terms and how things will look for his next contract. Still, you can't deny that this recent development is good news given that Dubas would be quickly snatched up by an opposing team if we walked into free agency.
There is no denying that his five-year tenure up to this point has been perfect and only winning one round throughout this stretch is not going to cut it. At the same time, the Leafs have not been run this well for an extended period of time for years and letting Dubas go would be a colossal mistake.
With his and Shanahan's future with the organization likely solved, the attention now shifts to Keefe. He may be one of the franchise's most successful coaches in the regular season, but his questionable tactics and constantly being outcoached by the opposing bench boss have been a lingering problem in all four of his playoff runs. His series against the Panthers was especially damning, as it took him too long to adjust to what Florida threw at them and the Leafs fell behind 3-0 by the time he finally got his team's approach altered.
The Leafs may say they don't want to make any big changes just for the sake of it, but Keefe has not shown any indication that he has grown or improved through the past half-decade since taking over from Mike Babcock. It's no wonder that his fate is a hot-button topic with
plenty of intriguing candidates available
should the team opt to go a different route. He remains on the books for one more season, but it remains to be seen if he will spend that in Toronto or elsewhere.