Friedman confirms Sheldon Keefe will return as Maple Leafs head coach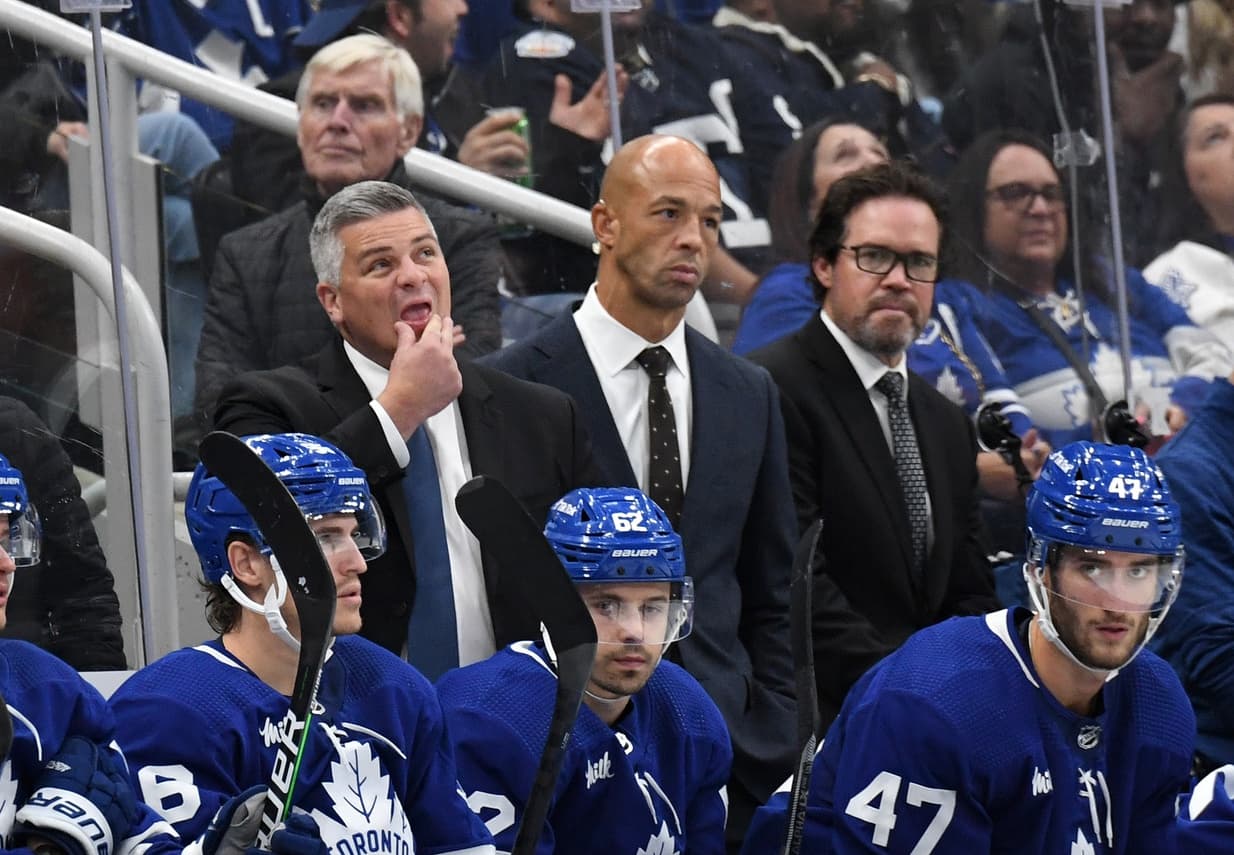 Photo credit:Dan Hamilton-USA TODAY Sports
"I had a couple of names float my way… there's one name I think you've [Friedman] talked about before, I believe Elliotte, I can't remember which team it was around… Karl Taylor… Todd Nelson… and listen, I think a lot of us wonder about Mitch Love after he didn't get the Calgary gig… I don't know how far the Maple Leafs are along in that process of trying to find the next assistant coach to replace Spencer Carbery, but those are three that, you know, I had conversations about over the weekend."
Friedman reported earlier on Monday that before he accepted the job in New Jersey, former Vancouver Canucks head coach Travis Green had interest from both the Leafs and the Calgary Flames. As the Leafs continue to search for an assistant coach, Friedman confirmed what we all expected — Sheldon Keefe is coming back.
"In the end, it confirms what we had suspected for some time, which is that Keefe is coming back," said Friedman. "They haven't announced anything, but he's coming back. I believe that once Treliving was hired it increased the chances, and there was one minute where I kind of wondered if that's what the Rangers were waiting for, but generally, I've believed since Treliving arrived that Keefe was coming back and that's going to be happening. He's coming back."
The New York Rangers sought out permission from the Leafs to speak with assistant coach Carbery, but he ultimately ending up in Washington. Carbery helped take Toronto's power play to the top of the NHL, and was something of a hot commodity this offseason.