Friedman: Flyers have shown interest in Nick Robertson; Toronto was close to trading for Scott Laughton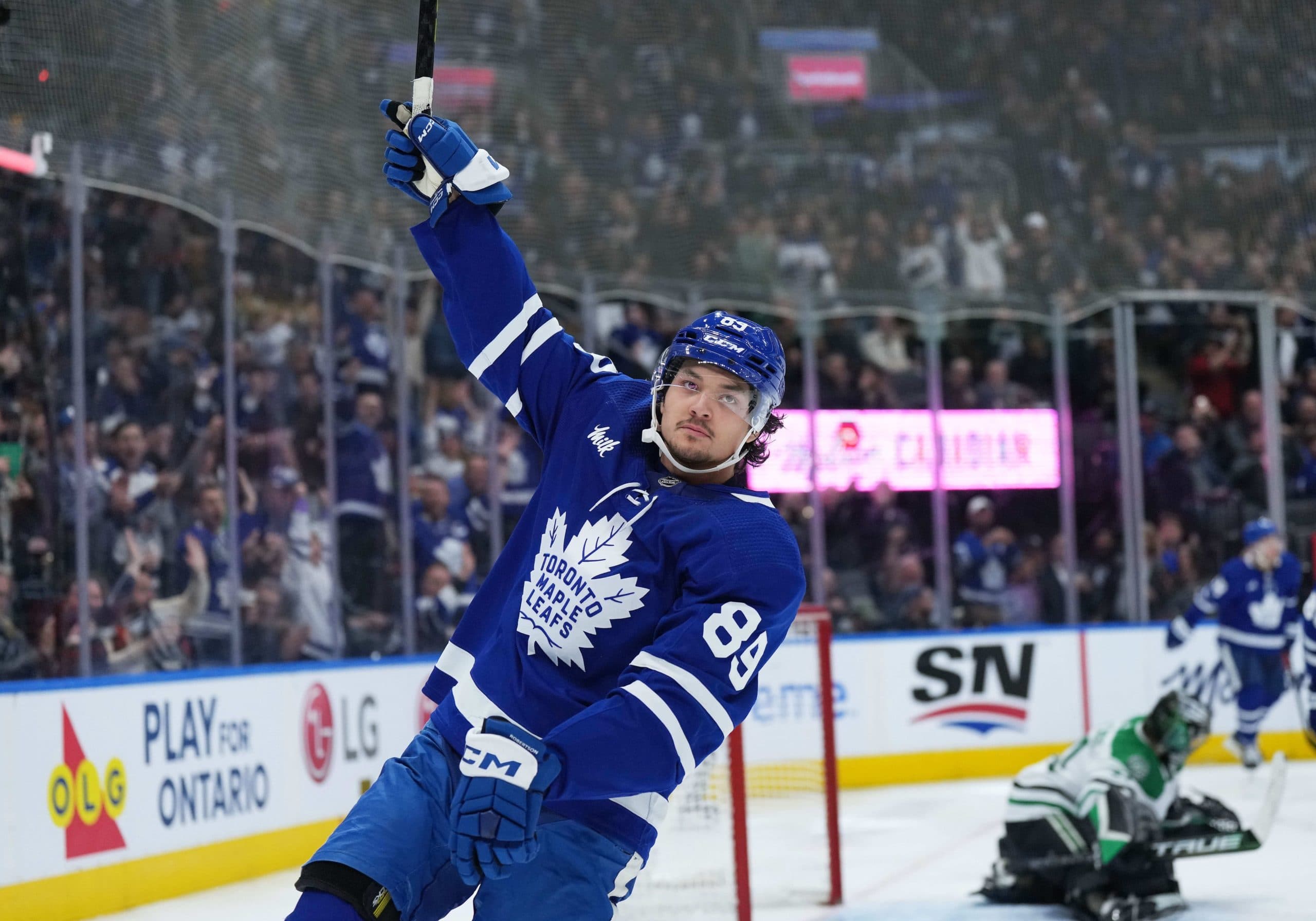 Photo credit:© Nick Turchiaro-USA TODAY Sports
After Elliotte Friedman dropped some news and notes during the second intermission of Game 4 of the Stanley Cup Final on Saturday night, he followed it up on the latest episode of the 32 Thoughts podcast with more from around the NHL as we inch closer to the draft and free agency.
Friedman and co-host Jeff Marek went in-depth on topics like recapping game 4 of the Stanley Cup finals, the Flyers' moves thus far, the Senators' sale, the Flames naming a new head coach and more. But for now, we'll focus on the news involving the Toronto Maple Leafs.
The first bit of news from Friedman on Monday's episode was about Scott Laughton…
"When he [Scott Laughton] signed his extension in Philadelphia, I think Toronto was pretty close to trading for him. Obviously, it's a different GM now, so I don't know how [Brad] Treliving feels… he seems to be the kind of player that Treliving would like."
This is a little follow-up to what Friedman mentioned on Saturday night.
During the second intermission, he mentioned that one name at the NHL combine that was brought up a lot was that of Flyers forward Scott Laughton.
However, we didn't know until today that Toronto had an interest in him — one so significant that they almost traded for him before he signed his five-year extension in Philadelphia during the 2020–21 season.
Laughton, 29, is entering year three of his five-year deal ($3M AAV) and is coming off a career year on a pretty bad Philadelphia Flyers team (18 goals – 25 assists – 43 points).
He's someone who can easily slot into any team's middle six and be a contributor right away. He's hard to play against, will go into the corners, battle in front of the net, isn't afraid to throw his weight around, and he has a pretty underrated shot despite only having scored 82 career NHL goals in 519 career games.
It's unknown at this time what Toronto would've given up to acquire Laughton at the time, but the price is probably a little driven up now given his career year and the fact that he has three years remaining on his contract at a respectable cap hit. All the talk around his name over the past week at the NHL combine probably won't hurt.
The second bit of news Friedman talked about also involved Philadelphia, but it was about one of Toronto's young players, too…
"One guy Philadelphia has had interest in before has been Nick Robertson… and Nick Robertson might be the kind of guy that could use a fresh start and will probably like one. I don't know how they [Philadelphia] would feel about him now. Unfortunately, he has battled some injuries and some unfortunate bad luck the past couple years, but I do know that's a guy they've liked in the past."
Well, this one is a little shocking.
Robertson, 21, has battled some tough luck when it comes to injuries, yes, but he's still very young and has only played in 51 AHL games and 31 NHL games over the past three seasons.
It may well be too soon to trade away a guy like him despite all the bad injury luck. However, if you're dealing away Robertson, it should be for a trade that you can't resist, and it makes your team better now and down the road.
The Flyers have a new general manager in Danny Briere, so it's unknown if there's still an interest within the organization for Nick Robertson.
Robertson should make the Maple Leafs roster out of training camp and will likely be given top-six minutes again to see if he can take it and run with it. However, with Brad Treliving assuming the mantle of GM in Toronto, no one knows what his plans are with this roster this off-season.
Could we see Treliving trade away Nick Robertson in a package deal that helps Toronto now and in the future? Or will he keep Robertson and allow Keefe — if he remains head coach — to play him and continue to allow him to develop? We shall wait and see.