Friedman: "I'm very curious to see what happens here if (William Nylander) isn't extended by July 1"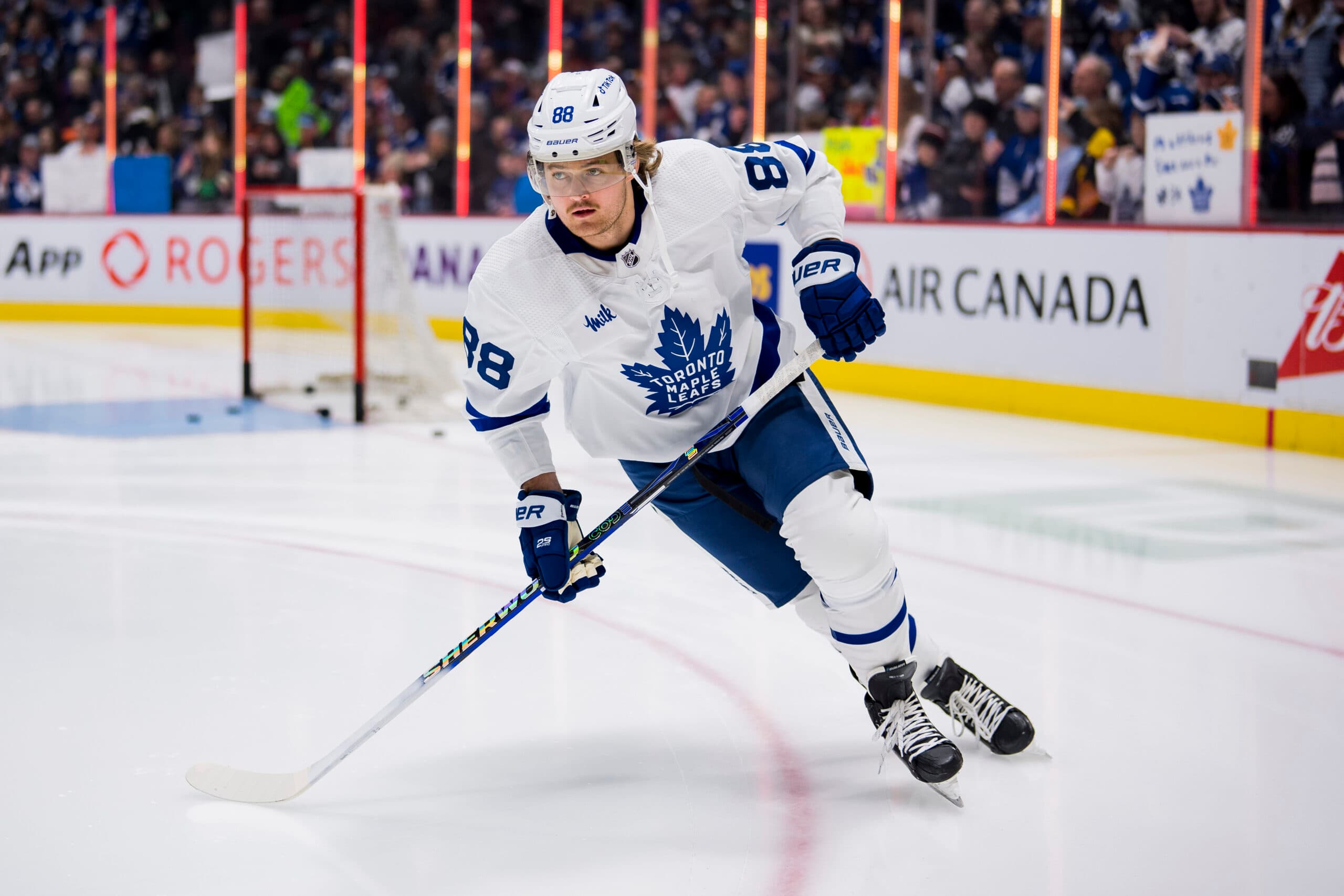 Photo credit:Bob Frid-USA TODAY Sports
While much of the focus early in this off-season has been around Auston Matthews' next contract, the Toronto Maple Leafs also have another star player just one year away from hitting unrestricted free agency.
The six-year, $45 million deal that William Nylander signed back in December of 2018 is set to expire following the 2023-24 season, so he'll be eligible to sign a contract extension this summer.
Elliotte Friedman briefly talked about Nylander on Friday's episode of
32 Thoughts: The Podcast
. Friedman said that the Leafs "were going to take their run at (signing) Nylander" and that he's "very curious to see what happens here if he isn't extended by July 1."
Of course, the Leafs and Nylander can't officially agree to a deal until July 1, exactly one year before his contract is set to expire, but what Friedman is alluding to here is that the team could seek to trade the player if extension talks over the next few weeks don't go well.
Leafs general manager Brad Treliving knows all about going into a season with key players approaching free agency. When he was the general manager of the Calgary Flames, Treliving went into the 2021-22 season with Johnny Gaudreau and Matthew Tkachuk on expiring contracts. Gaudreau left the team in free agency to sign with the Columbus Blue Jackets and then Tkachuk requested a trade shortly after.
Nylander is coming off of the best season of his career. The 27-year-old set a career-high with 40 goals and 87 points during the regular season and he scored four goals and 10 points over 11 games for the Leafs in the playoffs. His $6,962,366 salary cap hit has become a bargain and Nylander will be able to command a nice raise on his next deal.