Game #2 Recap: Maple Leafs give the Lightning a freebie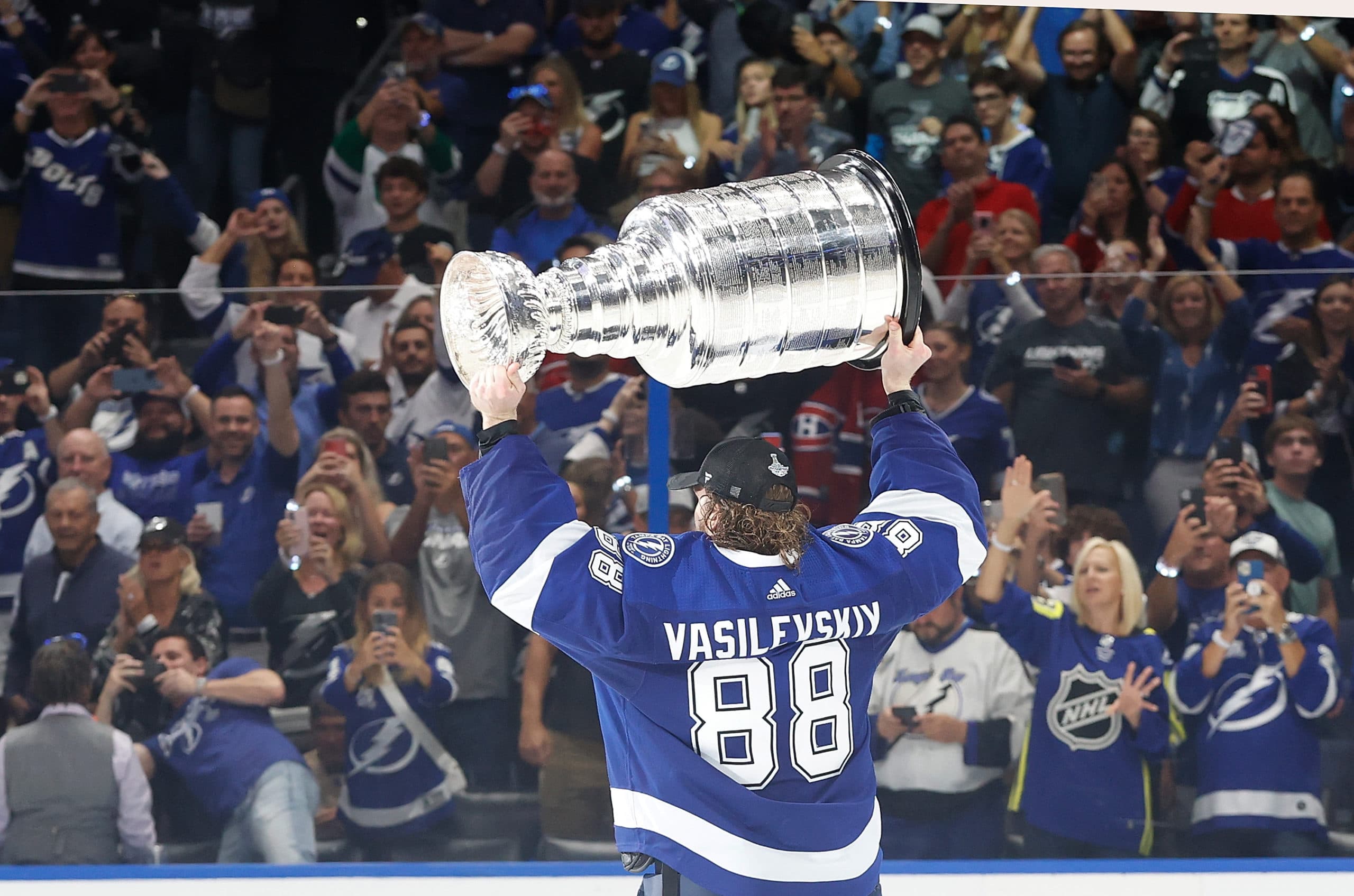 Photo credit:Kim Klement-USA TODAY Sports
If I were Sheldon Keefe, I would definitely drop a comment that the Tampa Bay Lightning didn't have to play particularly hard to beat the Maple Leafs last night.
It's hard not to look at this game as the Leafs beating themselves, as they have done many times in the past. The Leafs took the bait of a re-focused Lightning team who played more of a trap-style game to limit Toronto's rush chances and let their frustration boil over into taking undisciplined penalties. They had to contend with fairly one-sided officiating, adding to the frustration en route to a 5-3 loss.
The Leafs showed signs of life late in the game, rallying to force momentum back to their side in the closing moments of the game. The Leafs coaching staff can feel confident going into Game 3 on Friday that Toronto has been the better team in five of the six periods played. The series remains extremely winnable at this point with just a little more attention to detail.
Let's take a look at Game 2 and see where things went wrong.
The Gifs
We begin with the Leafs' second penalty of the game, the first one that could be seen as pretty soft. Yes, Kerfoot puts his hand on Hagel, but how is that more of a penalty than some of the non-calls in this game?
The end result of that Kerfoot penalty was a pretty efficient penalty kill, until… whatever this is from Muzzin, Brodie and Campbell just before the buzzer would sound to end off the first period:
A Simmonds penalty after a whistle (don't worry, we're getting there) and another power play goal against later, we have this…. not a penalty by any stretch of the imagination, but go off ref:
The thing about the last two gifs is that they both resulted in Leaf power plays, so at least the game is being called evenly… oh wait, no they weren't. Extremely cool league we have here.
Lastly, here's Simmonds putting Perry right on top of Campbell, which, while definitely a penalty and not ideal considering that's your starting goaltender underneath him for a second there, it's also always funny to see how easily Perry can be dropped. Don't do it again unless it's away from the crease.
The Numbers
A couple of statistics to keep in mind as we move away from this game: per NaturalStatTrick.com, the Leafs only power play in the second period yielded a 0 percent xGF% so to put it into basic terms, they didn't get a single scoring opportunity with a man advantage in one of their four attempts at a power play.
The game was dominated by Tampa's special teams. At 5-on-5, both teams scored two goals. Take some of those questionable penalties out of the game, and that's a game that goes to overtime, if not ends in a Toronto win.
Looking Forward
It's a best-of-five series now as the location shifts to the Sunshine State, the Leafs are going to need to get back to playing their game if they hope to come back to Toronto for Game 5 with a lead in the series, or at least another tied series. Perhaps we'll see Jason Spezza finally suit up for a game in the place of Simmonds. And with Kyle Clifford's suspension now served, we can't discount the possibility of seeing him back in.
Whatever lineup Keefe ultimately decides on, his group needs to get back to that attention to detail that served them so perfectly in the first game.
POINTSBET IS LIVE IN ONTARIO
PointsBet Canada has officially launched in Ontario! Get a $25 free bet just for 
signing up right here!