Game #5: The Maple Leafs' most important game of the year goes down tonight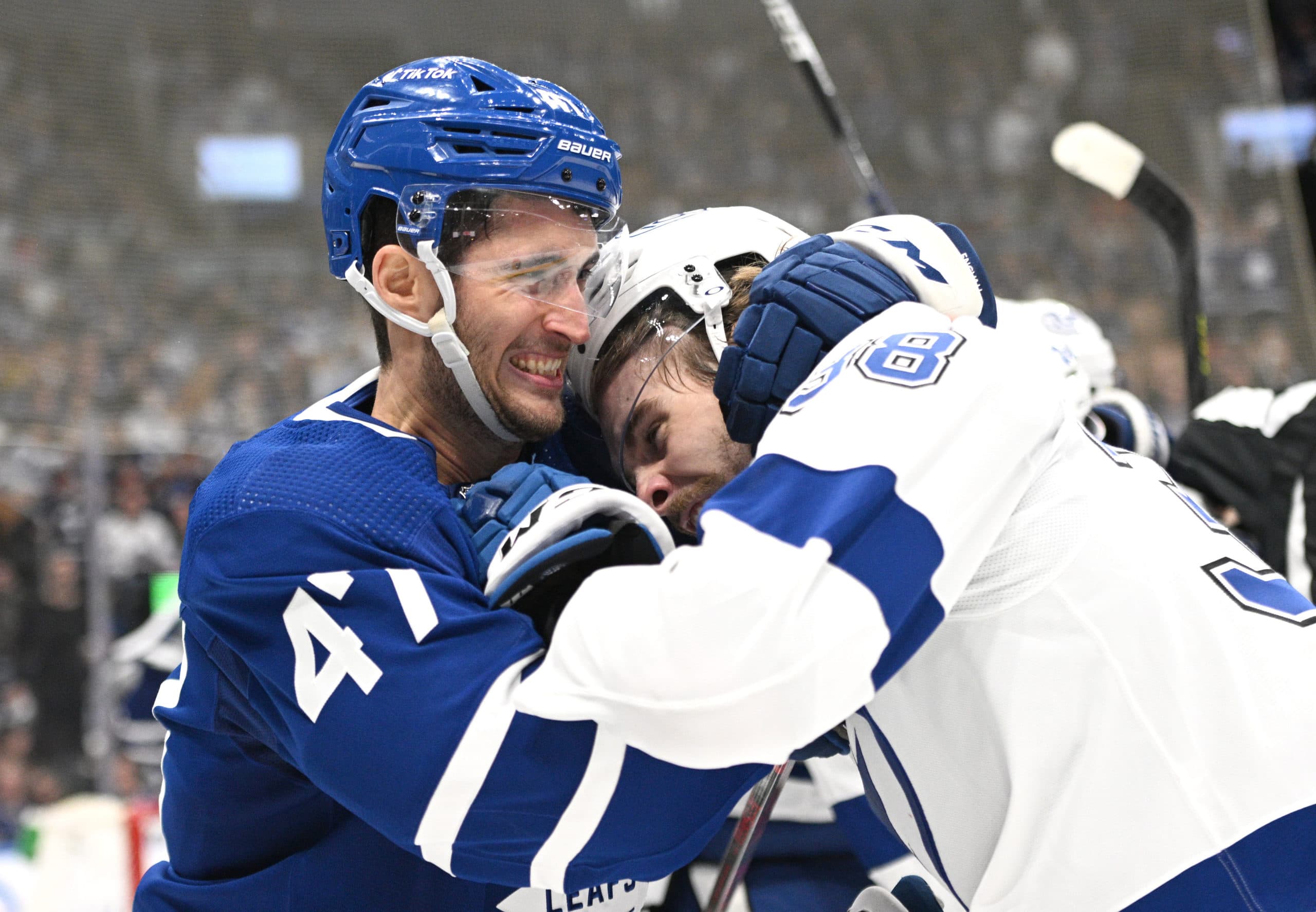 Photo credit:Dan Hamilton-USA TODAY Sports
This game, between the Tampa Bay Lightning and Toronto Maple Leafs, will dictate the rest of the series.
There has been so much said about the way Toronto and Tampa have been playing — each game hasn't been very close. It's came down to who's had the better start, and whoever does has came out with the win.
The same story after each game, but it could all change on Tuesday night.
Lines heading into Game Five
Here's how Toronto's lines will shape up ahead of arguably their most important game of the year.
Maple Leafs head coach Sheldon Keefe said at the morning skate that he's re-watched Game Four three times and thought the Mark Giordano and Justin Holl pairing was as good as ever on Sunday. They will remain together for another game.
William Nylander is back on the Maple Leafs' third line with Pierre Engvall and David Kampf, while Ilya Mikheyev and Alex Kerfoot are reunited with John Tavares. Finally, Ondrej Kase gets moved to the fourth line alongside Jason Spezza and Colin Blackwell.
Splitting up Nylander and Tavares allows for two things: it gives the Maple Leafs more depth throughout the forward lines and it splits up two players who aren't playing well together at the moment.
Keefe also discussed the lack of production from Tavares throughout this series and why fans shouldn't be worried about it heading into Game Five.
The vibe around the Maple Leafs seems to be really good and they sound very excited about the opportunity ahead of them.
In terms of the Lightning's lineup ahead of Game Five, it looks to not be changing from their last game in Tampa.
As it stands and as it should be, Jack Campbell and Andrei Vasilevskiy are the two projected starters ahead of the fifth game of this series.
Looking forward to tonight, I believe both goaltenders will be incredibly tough to beat. Of the 25 goalies that have seen a game in this year's NHL playoffs, Campbell (.889) and Vasilevskiy (.888) sit 21st and 22nd in save percentage.
The two goaltenders even have almost the exact same goals-against average, but again, Campbell leads at 3.53GA and Vasilevskiy has a 3.54GA. I think with how much is on the line tonight, both netminders will be on their best game.
Or, I could be wrong, who knows, right?
Every player from each team needs to be on the top of their game heading into tonight. It really feels like whichever team takes this game could take the series. This could always go down to the wire with a seven-game series, but I doubt either team wants to get there.
If you're interested in watching this massive affair, puck drop will be a few minutes after 7:30PM ET on Sportsnet (in Canada) and ESPN2 (in the US). Enjoy the game!
---