Goalie Watch: Kahkonen move could mean Sharks trade Reimer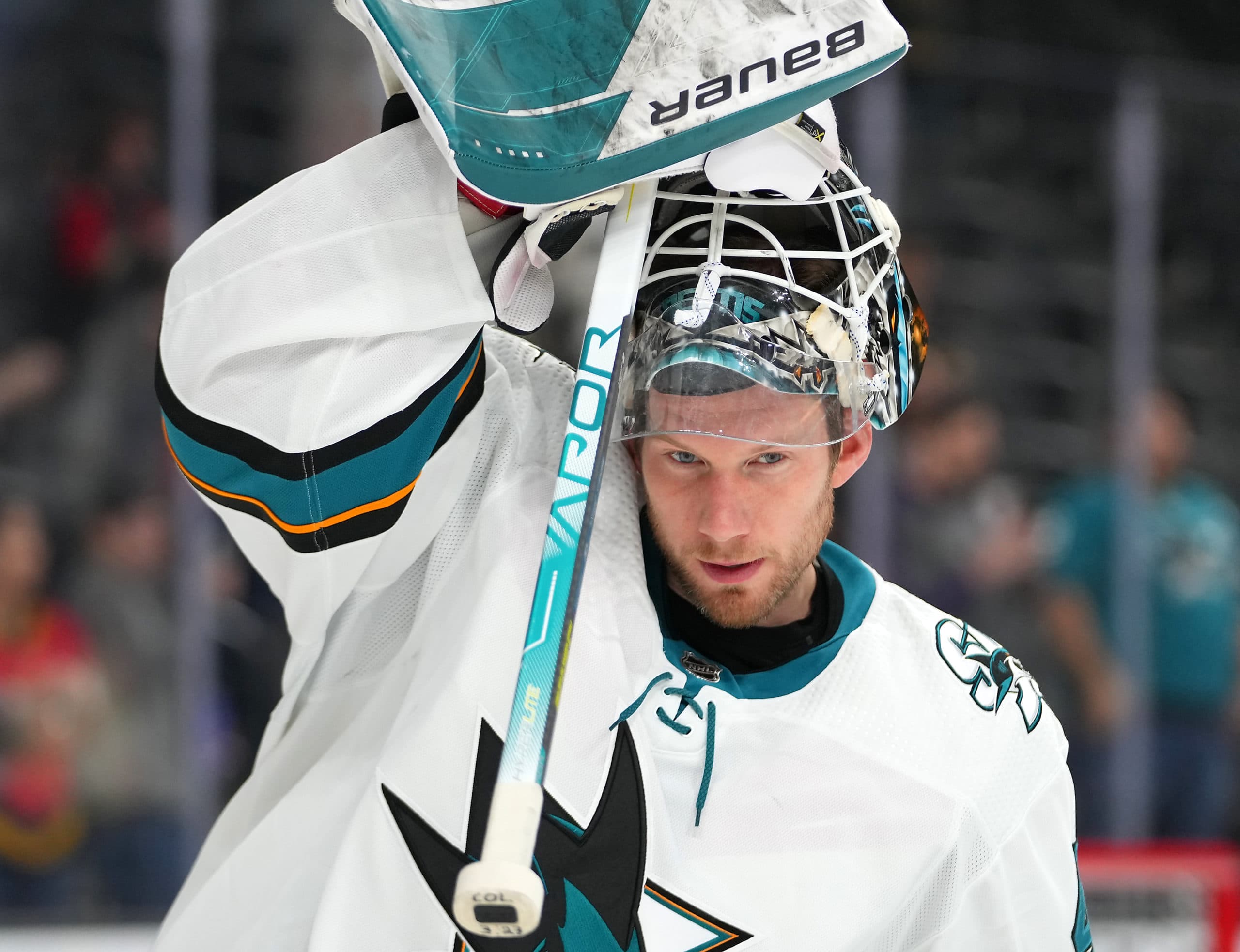 Photo credit:Stephen R. Sylvanie-USA TODAY Sports
The trade deadline is here, and baby it's in full swing.
It began with Marc-Andre Fleury being traded from the Chicago Blackhawks to the Minnesota Wild in exchange for a conditional first-round pick.
That trade meant that Wild goaltender, Kaapo Kahkonen, was likely on the move at some point today, and it was actually shortly after the Chicago/Minnesota trade.
Two things here — this trade officially takes defenceman Jacob Middleton off of any trade boards throughout the league. There was some discussion around the Maple Leafs acquiring him, but the Giordano trade put that to bed.
The second part here is James Reimer?
You heard that right. With Kahkonen going to the Sharks, it means the San Jose might be looking to move a netminder and Reimer, who's coming off an injury fits the mold for a possible return to the Maple Leafs.
In his first game back with the Sharks on Sunday, the 34-year-old stopped 23 of 25 shots and finished the game with a .920 save percentage vs. the Coyotes. Over this season, Reimer has played 37 games and has a .916 save percentage.
As we know right now, Petr Mrazek is currently on waivers and a lot of Toronto's next moves will depend on if he and Kyle Clifford clear at 2PM. We'll see what happens.