Hello darkness my old friend: Leafs hopes hinge on game 7, again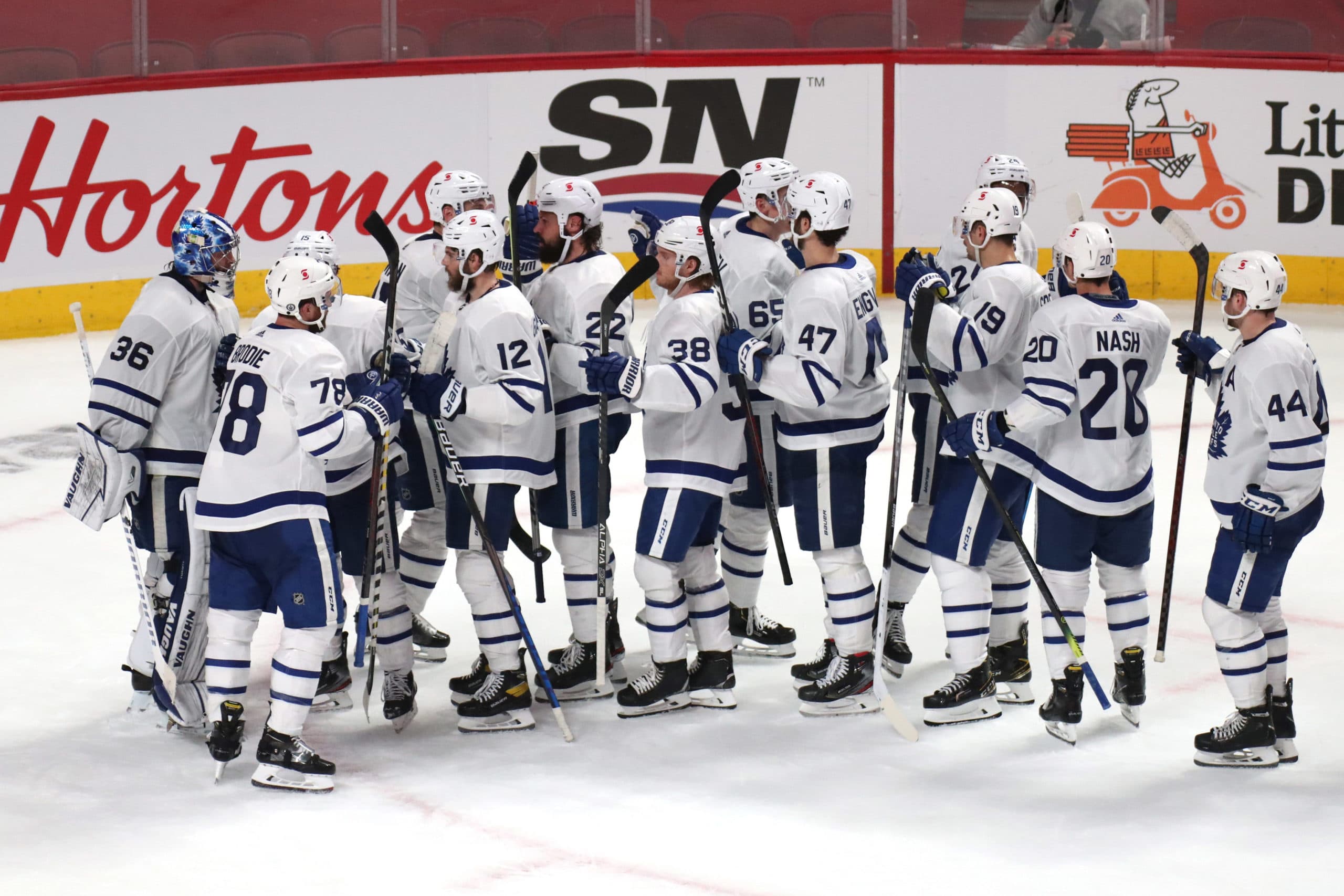 Photo credit:Jean-Yves Ahern-USA TODAY Sports
I did not want to write this pre-game. I put my name down for it hoping it would be unnecessary. But yet, here we are. Do I really need to recap for us how we got here? Leafs blew a 3-1 series lead and now all hope hinges on game 7, which historically has not gone well for the Leafs. Is this actually a different team? Is this actually their time? I guess we'll find out tonight.
What is there to say that hasn't been said? The Leafs lacked the killer instinct needed to come out strong in games 5 and 6, having to claw their way up from behind. @Jack Campbell has not gotten the support he's needed from the offense, in particular the top two lines. The veterans on the team seem somewhat frustrated with the younger players, perhaps, citing the need to stop talking about wanting it and just showing up.
If the Leafs are going to pull it off tonight they can't play from behind. They need to come out flying. They need to score first, and often. They need to play like they did in game 2, or game 4.
To add insult to injury –
Once again the Leafs lose @Jake Muzzin at a critical playoff juncture. But on the flip side –
It seems unlikely that @John Tavares sees the ice tonight, but it is positive that he's out there, lending hope to the potential for him to play if the Leafs advance. Maybe that will be the motivation they need tonight?
Of course, the Habs are flying high after 2 straight OT wins. But we can't forget that they coughed up multi-goal leads in both those games. The Leafs are the better team, but hockey is weird. The "deserve to win" team isn't always the team that takes it. It's anyone's series tonight.
Lineups
Toronto Maple Leafs
Montreal Canadiens
*Please note that all lineups are subject to chaos
Starting Goalies
It's Jack Campbell vs @Carey Price for the final time this season. This series has absolutely been a battle of the netminders, with both goalies keeping their team in it over and over. Price has demonstrated why he has his reputation as one of the best, making the Leafs work for every goal, and Campbell has more than held his own against the veteran. It comes down to tonight, and which goaltender can get better support from his team. The Leafs can beat Price, by a lot, if they go about it the right way. Can Jack hang on to help them get there? We'll see.
If you haven't lost your will to watch, puck drops at 7:00pm EST on Sportsnet. Good luck and Godspeed.