Hintz extended, Ovechkin sets record and Ruff joins elite company: NHL Notebook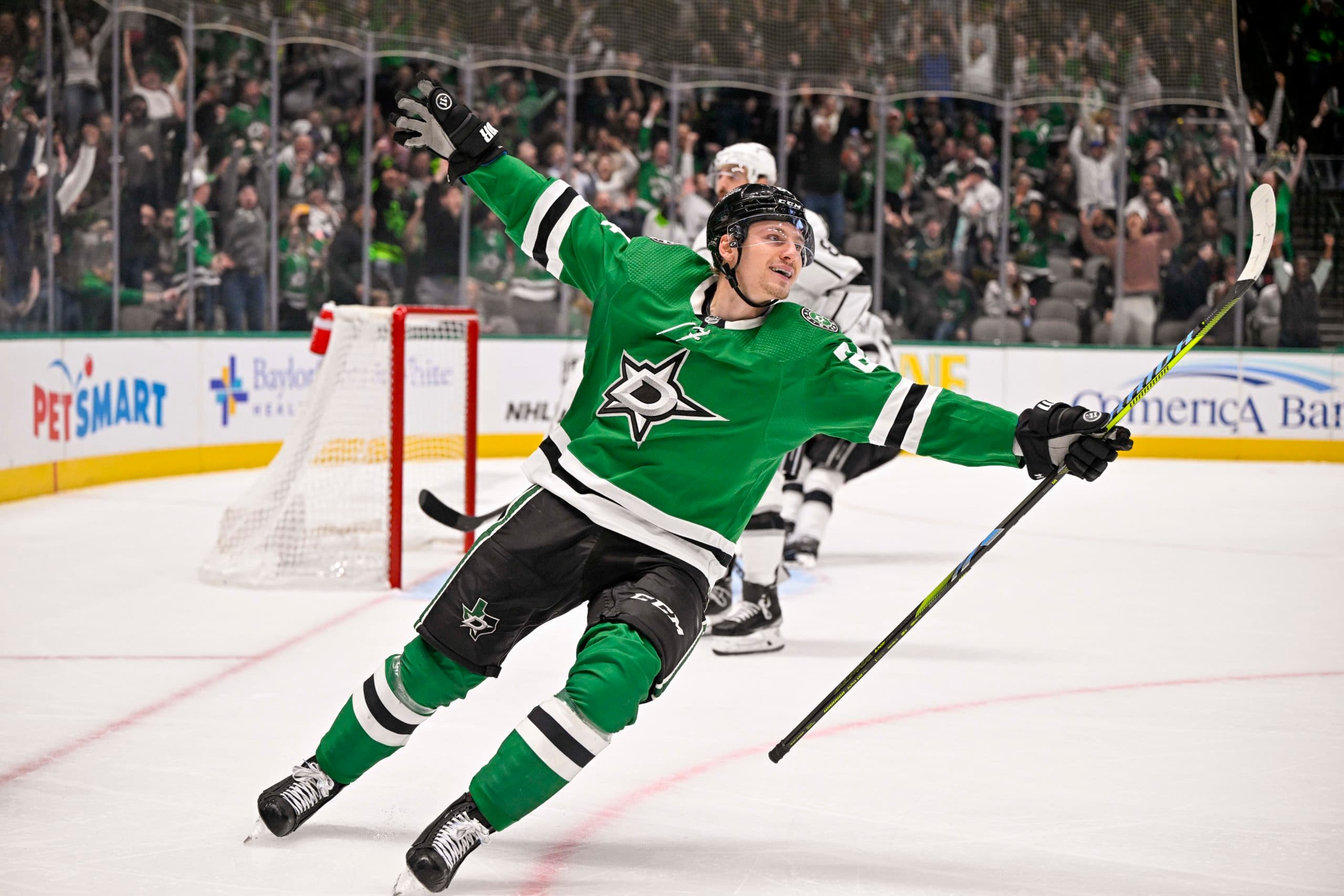 Photo credit:Jerome Miron-USA TODAY Sports
There have been some big stories in the NHL this week. The Dallas Stars inked one of their best players to a long-term extension, Alex Ovechkin made history yet again and Lindy Ruff joined some of the all-time great coaches with 800 wins.
Stars sign Hintz
The Dallas Stars locked up their star center Roope Hintz to an eight-year deal on Tuesday. It begins next season. Hintz will earn 67.6M over that time at a cap hit of 8.45.
This is another solid deal for Stars general manager Jim Nill. He also signed Jason Robertson to a four-year contract at an AAV of 7.75M and goaltender Jake Oettinger for three years at a 4M AAV earlier this year.
Things are looking up for Dallas after a questionable summer which saw them lose defenceman John Klingberg to free agency and questions surrounding the ability of their aging players. At 13-6-4 they currently lead the Central division with 30 points.
Nill had been under a lot of scrutiny because of the declining play of captain Jamie Benn and Tyler Seguin and the massive contracts he gave them. Well, they've both had bounce back seasons so far and this team looks to be a legit contender for a deep playoff run.
With their recent draft success of Hintz in 2015 and the trio of Miro Heiskanen, Oettinger and Robertson in 2017 they have found a way to re-tool on the fly and remain competitive despite Benn and Seguin appearing to be past their prime. It also helps that 38 year old Joe Pavelski is playing the best hockey of his career.
Road goals record
Alex Ovechkin broke the record for most road goals in NHL history yesterday. His first period tally and second of the game against the Vancouver Canucks gave him 403, one more than Wayne Gretzky. Ovechkin also did it in 90 less games.
He is now just 101 goals back of tying the Great One for the record of 894. If he continues his current pace in 2022-23, he will score another 31 goals this season, leaving him with 70 left to share the record. Barring injury, he should be able to reach 894 in the 2024-25 season at 39 years old.
Ruff 800 wins
New Jersey Devils head coach Lindy Ruff became the fifth head coach in NHL history to reach 800 wins yesterday. He joins Scotty Bowman, Joel Quenneville, Barry Trotz and Ken Hitchcock. Ruff is the only one of the five without a Stanley Cup.
It's been an exciting comeback story for Ruff this season. In his first two years as the Devils head coach, they won just 46 games, and most fans were calling for his job.
They booed him at the home opener and now less then two months later he's the runaway favourite for the Jack Adams Award. He has the Devils in second place in the NHL at 19-4, tied with the Boston Bruins for most points with 38. They also set the NHL record for most wins in November with 13.
Other news
Pittsburgh Penguins defenceman Kris Letang will be out indefinitely after suffering a stroke on Monday. It is not expected be career threatening. He will continue to undergo tests this week. He previously missed time in 2014 for a stroke as well.
The Los Angeles Kings placed goaltender Cal Peterson on waivers today. The 28-year-old has been miserable this season with a .868 SV% and 3.75 GAA, both the worst of his career. It's a shocking move by the Kings considering they just re-signed him to a three-year contract worth 15M last summer. Phoenix Copley will back up Jonathan Quick for the time being.