How Justin Holl has been so successful against Connor McDavid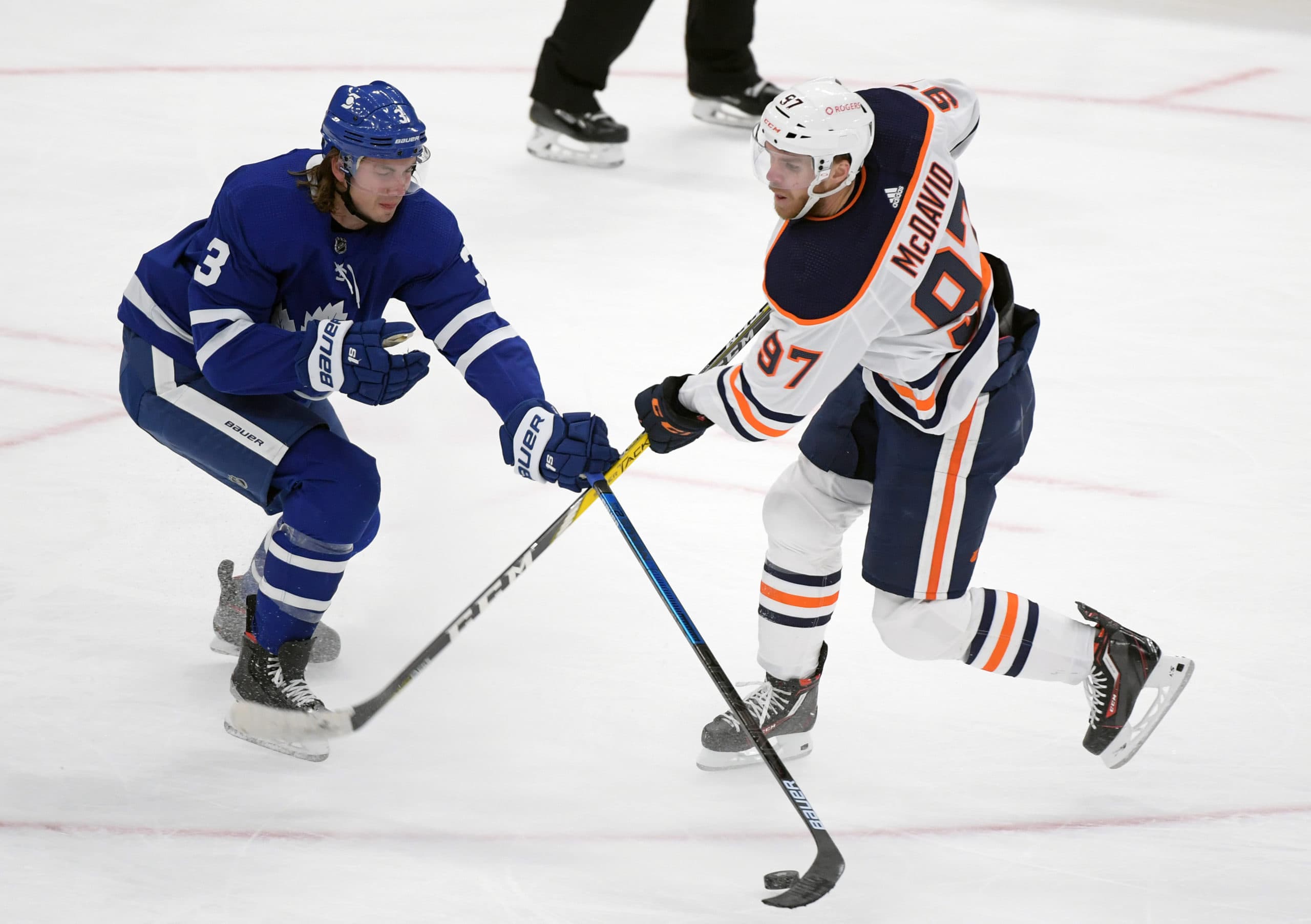 Photo credit:Dan Hamilton-USA TODAY Sports
After last night's 6-1 win, the Leafs have now played seven games against the Oilers and won five of them (a 5-1-1 record overall). Throughout the three-game mini-series, Toronto held Edmonton to just a single goal and kept @Connor McDavid off the scoresheet entirely.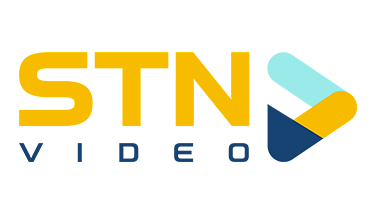 While we're on the subject, each passing game between the two clubs has seen McDavid struggle when matched up against @Justin Holl which has resulted in Leafs fans constantly making jokes about how Holl is McDavid's father. It has no doubt been quite the fascinating storyline of seeing Holl make life miserable for McDavid, but how exactly has he been able to do what few have achieved?
The underlying numbers seem to back this up as McDavid has seen drop-offs when playing against Holl compared to when he's against any other Leaf:
| | |
| --- | --- |
| McDavid's CF% with Holl | 55.22 |
| McDavid's CF% away from Holl | 60.47 |
| McDavid's FF% with Holl | 46.94 |
| McDavid's FF% away from Holl | 60.42 |
| McDavid's SF% with Holl | 47.50 |
| McDavid's SF% away from Holl | 61.33 |
| McDavid's xGF% with Holl | 46.31 |
| McDavid's xGF% away from Holl | 60.28 |
| McDavid's SCF% with Holl | 51.52 |
| McDavid's SCF% away from Holl | 60.87 |
| McDavid's HDCF% with Holl | 56.25 |
| McDavid's HDCF% away from Holl | 65.38 |
All numbers are at 5v5
In the simplest of terms, McDavid has had fewer puck possessions, fewer scoring chances, been outshot and generated less expected goals when he is on the ice against Holl. Additionally, McDavid has
only been on the ice for one goal for when Holl shared the ice
compared to two against at 5v5, which is impressive considering that he has recorded seven points against the Leafs this season.
If you were to review all of the aforementioned stats from the perspective of @Jake Muzzin,
you get the exact same results all across the board
. Which is to say that no other defensive pairing in the Canadian Division has been more effective at shutting down McDavid than the Muzzin-Holl duo has throughout the 2021 campaign so far. It's no wonder Holl has recorded more ice-time against the Oilers than any other team up to this point (151:18 in total).
All of these reasons, combined with the Leafs defensive game-plan against McDavid have resulted in Holl constantly having success in the head-to-head matchup all year long. The question remains: will he be able to keep this up?
What the Leafs were able to achieve in their mini-series against the Oilers was incredibly rare and we should not expect that to continue in future tilts between the two teams. While hockey can be such a random sport, McDavid (and @Leon Draisaitl) is simply too good to be held off the scoresheet in four or more games consecutively and with such regularity against the same opponent. And although the sample size from a season ago may be much smaller,
the underlying metrics suggest Holl struggled against McDavid
.
What I can say for certain is that  Holl will make McDavid have to earn everything in the offensive zone during the final two games of the season series. His large frame and strong defensive awareness will always give Holl the tools needed to try and limit McDavid's effectiveness and offensive prowess.
Both the eye test and the numbers seem to confirm that the competition between these two is incredibly one-sided and there doesn't appear to be any signs of it changing anytime soon. As long as Holl can remain healthy, the Leafs know they will always have a way to restrict McDavid's potency.