How much grit do the Toronto Maple Leafs have up front?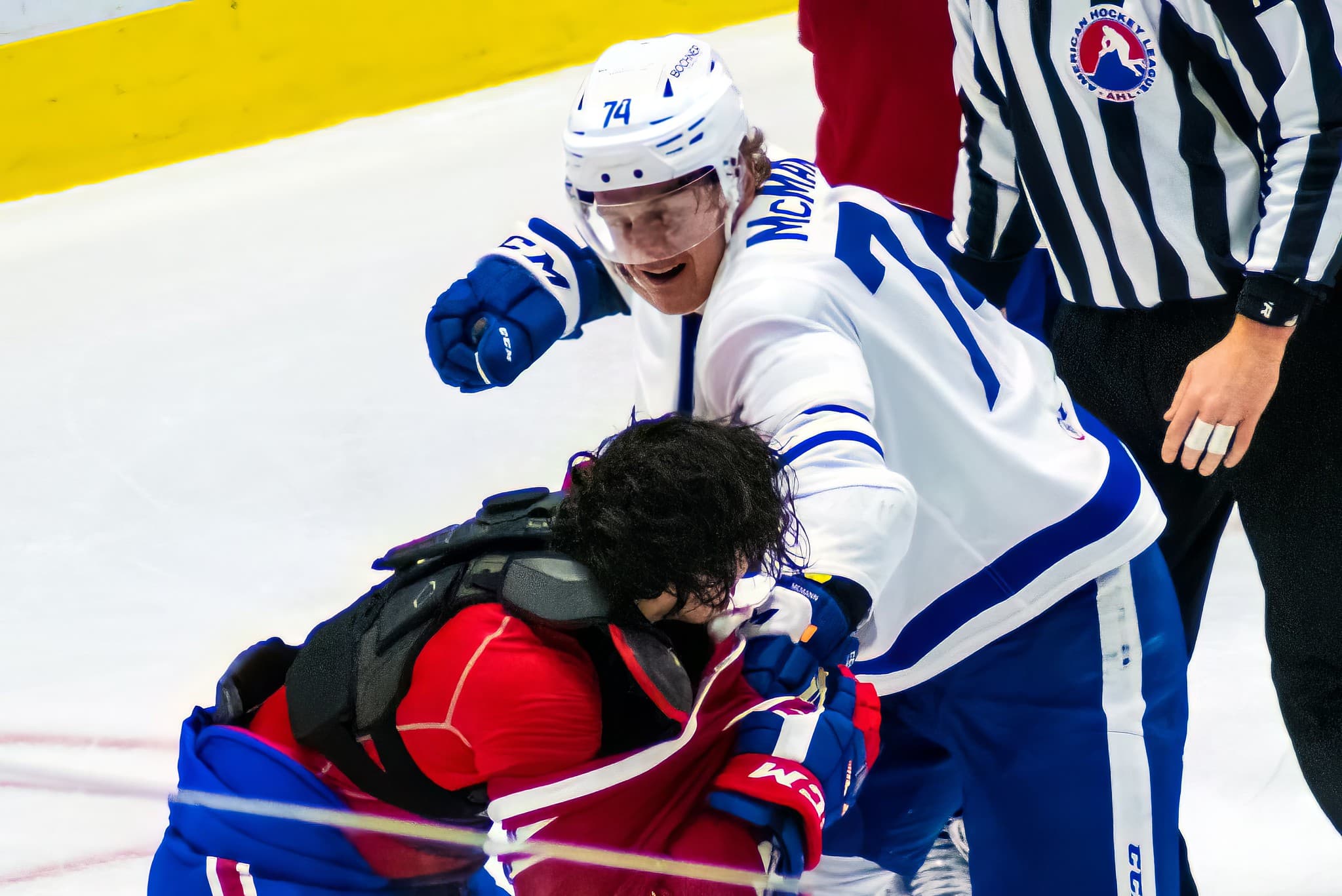 Photo credit:Steven Ellis/Daily Faceoff
The Maple Leafs are cruising through the regular season. They continue to score and produce at an impressive rate, and their defensive statistics have been a pleasant surprise. The goaltending has been stellar, and most would agree that both netminders have exceeded expectations (with Samsonov looking particularly impressive). So far, the ship has been steady. Many positives can be drawn as we approach the all-star break.
Not everything has gone smoothly, as health particularly on the blue line has been less than ideal. The penalty kill after Thursday's game against the Jets is 16th best in the league, and there are some question marks around specific parts of the roster. There was never any doubt that this team would make the playoffs, but do they have enough to win a round, or two, or three?
Nobody has ever questioned the skill or the offensive capabilities this team possesses. Perennially, the amount of grit and physicality comes under the microscope, and I want to compare their current roster with what they iced last spring against Tampa Bay. Are the Leafs 'tougher' this year? Are they more physical? Let's dive a little deeper, and examine the forward group.
Last spring Auston Matthews, Mitch Marner, William Nylander, John Tavares, Pierre Engvall, David Kampf, and Alex Kerfoot each played all 7 games, while Michael Bunting played in 6. That's 8 of 12 forwards that remain the same. Each of these players would play every game for the Leafs if the playoffs started today, health permitting.
Toronto has since moved on from Ilya Mikheyev, Ondrej Kase, and Colin Blackwell, who each played 7 games. Jason Spezza played 5 games, Wayne Simmonds played 2 games, and Kyle Clifford infamously played 1 game. Clifford and Simmonds are both still with the organization, but likely won't factor much come April. Both veterans bring boatloads of grit and experience, but their overall play will more than likely keep them off the ice come crunch time.
Replacing Mikheyev, Kase, Blackwell, and Spezza this season has been Zach Aston-Reese (ZAR), and Calle Jarnkrok consistently. A host of others have also played their part and will continue to try and cement themselves into bottom 6 roles. These include Pontus Holmberg, Bobby McMann, and Dryden Hunt.
So, how 'gritty' was the quartet who departed? Kase, probably in part due to concussion issues, was not very physical at all. He averaged under 1 hit per game last May. Blackwell and Spezza both averaged just over 1.5 hits per game. Neither can be described as overly physical, but they played hard and contributed. Mikheyev averaged just under 3 hits per game, leading the bunch.
Zach Aston-Reese leads the Maple Leafs in hits this year and has irrefutably added a consistent forechecking presence to the Leafs 4th line. His affinity to lay the body should certainly continue into the playoffs. Calle Jarnkrok reminds me of Colin Blackwell from a physical standpoint. Both smaller with right-handed shots, Jarnkrok has worked hard and contributed quite nicely thus far in a middle 6 role. From a 'playoff grit' standpoint, I believe he will offer around the same that Blackwell/Spezza added.
That leaves the 'others', headlined by Pontus Holmberg. Holmberg is hard on pucks but does not check too often. His usage as we approach playoffs will be interesting, particularly with his recent demotion. Bobby McMann and Dryden Hunt on the other hand, definitely add heaps of grit. Both throw their weight around, and both will be pushing very hard to factor in at all during the playoffs. The Leafs will definitely be looking to add before the trade deadline, and while both McMann and Hunt have brought energy and played pretty well, the bottom 6 will likely become more crowded between now and game 82.
So, are the Buds a grittier bunch up front? Zach Aston-Reese's sheer volume has replaced Mikheyev's and then some, while Jarnkrok certainly does not hit less than Jason Spezza did. If McMann or Hunt find a way to factor in the playoffs, they will be welcome additions from a grit standpoint. One could definitely argue that Toronto's current forward group is grittier than what they iced against the Lightning last May.
It's important to note that this current forward group will change before the playoffs. Could Matthew Knies factor in this season? It's certainly possible, and his 6'3, 210+ pound frame would certainly add some size. I would be shocked if Dubas fails to add another forward who plays in game 1 of the playoffs this year and depending on who it is, they could radically alter this conversation. Let's touch base again in April. Until then, may this group stay healthy, and let's hope the Buds continue to receive meaningful contributions from all aforementioned players.