How much will it cost the Maple Leafs to re-sign Jack Campbell?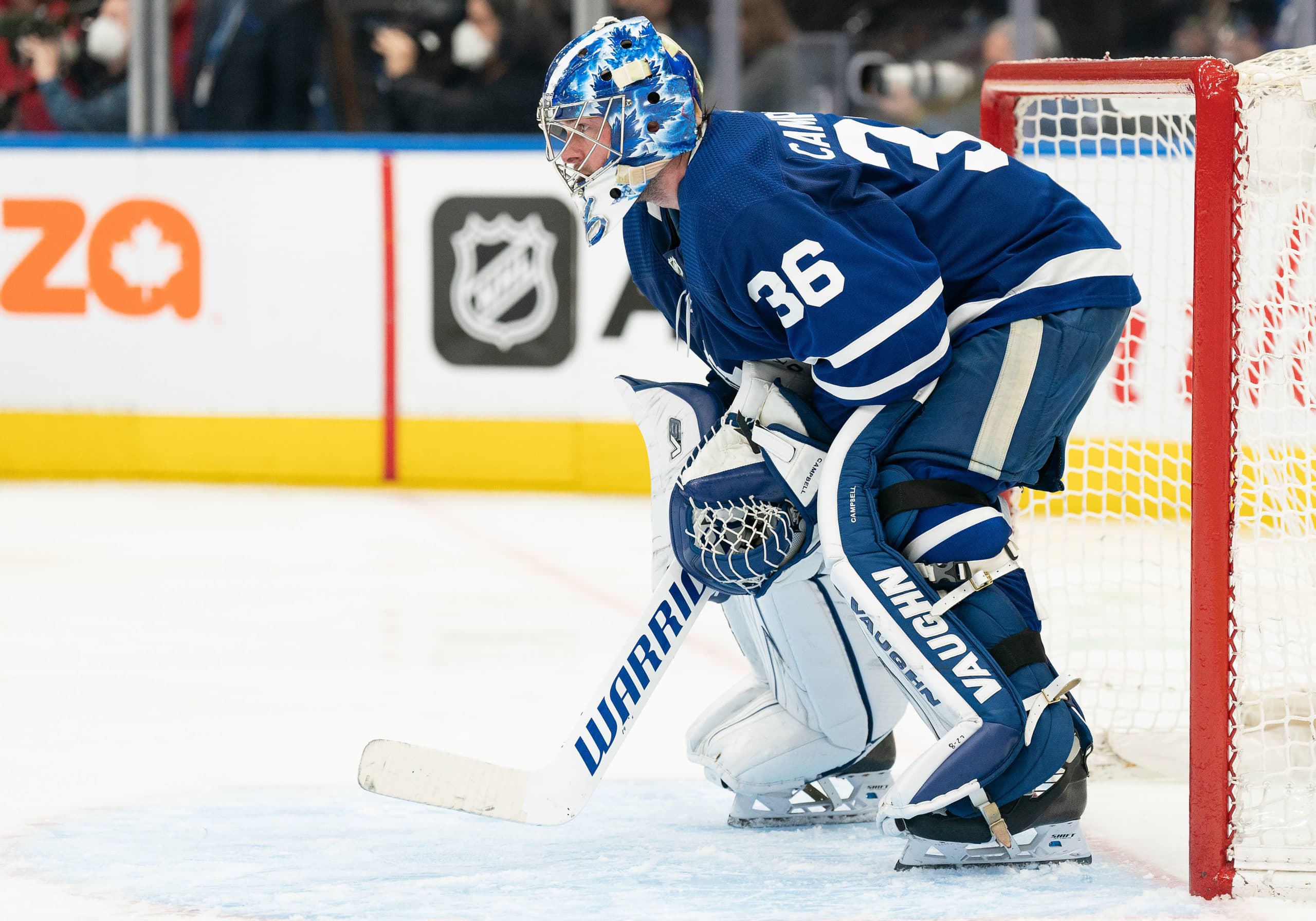 Photo credit:Nick Turchiaro-USA TODAY Sports
Easily the biggest question mark for the Toronto Maple Leafs this offseason is goaltending. @Jack Campbell's unrestricted free agent status is going to make for a difficult but vital decision from Leafs management regarding the immediate future of the team.
Do they believe in Campbell as a long-term starting goaltender despite his age, lack of sample size, and injury concerns? If they do believe re-signing him is the right decision, then how much is it going to cost? And even if they do want to re-sign him, does it make sense to do it at the term and/or cap hit that Campbell is looking for?
Jack Campbell is a very unique case. He's a high draft pick, selected 11th overall back in 2010 by the Dallas Stars, but has only recently begun to find success at the NHL level. He hasn't made the money anticipated for a draft pick of that status, with his estimated career earnings less than $6 million (tiny violin plays). At 30 years old, this is likely the one and only chance for Campbell to cash in.
Although he is 30 years old, he has just one season, 2021-22, where he was the most frequently used goaltender by his team in the NHL. He's split starts twice in his career, in 2020-21 with @Frederik Andersen and back in 2018-19 with @Jonathan Quick.
With such a small sample size for a goaltender of his age, it makes his upcoming contract incredibly hard to project. Two recent examples you can point to as comparables include:
@Linus Ullmark – Four years, $5-million cap hit

119 career games at the time of his UFA signing
Three years younger, though, at 27
Two seasons splitting starts, injury abbreviated third season
Strong results on a poor Buffalo team

@Chris Driedger – Three years, $3.5-million cap hit

Just 38 career games at the time of his UFA signing
Also three years younger at 27
One and a half excellent years as a backup
Campbell has more experience than both Ullmark and Driedger, which would theoretically raise his price tag, but he's also older, which makes the term of his impending contract less projectable.
A useful tool when looking at what a player may sign for is Evolving Hockey's contract projections. Their projection for Campbell is fairly in line with the two comparables given, though they anticipate a long term contract if the Leafs are to sign Campbell prior to the start of free agency. Evolving Hockey has Campbell's most likely contract projected at six years to re-sign with the Leafs before the start of free agency for a cap hit of $5.4 million.
This seems on the high end for both term and money to me despite the site's 45 per cent likelihood for a six-year contract. Looking at the rest of their projections, a three-year contract at a $4.9 million cap hit is the second most likely deal at 13 per cent. Though this is a steep drop in expectation, this is a contract that seems more in line with what the two sides could agree upon given the Leafs' cap situation and Campbell's limited sample. On the open market, Campbell's projected value increases by a few hundred thousand dollars as well.
Given Ullmark's deal last offseason, a contract in the three to five year range with a cap hit of around $5 million seems to be the realistic ballpark for Jack Campbell's new contract. What the Maple Leafs will have to decide is whether they believe he is the best option for this amount of money, or whether the age, injuries, and lack of sample size are enough of a concern to steer them in another direction.
Other goaltenders with a starter's resume on the UFA market include @Darcy Kuemper, @Marc-Andre Fleury, and @Ville Husso. From there, there's a notable drop off in games played to netminders that project more as split starters or backups. There's always the trade route as well.
Kyle Dubas did not seem to be in any rush to extend Jack Campbell at the end of season availability. With less than 50 days until free agency, the clock is slowly ticking for the Maple Leafs to make arguably their biggest decision of the offseason in whether or not to retain their starting goaltender.
POINTSBET IS LIVE IN ONTARIO
PointsBet Canada has officially launched in Ontario! Get a $25 free bet just for 
signing up right here!