How the Maple Leafs can change the outcome after an early playoff exit last season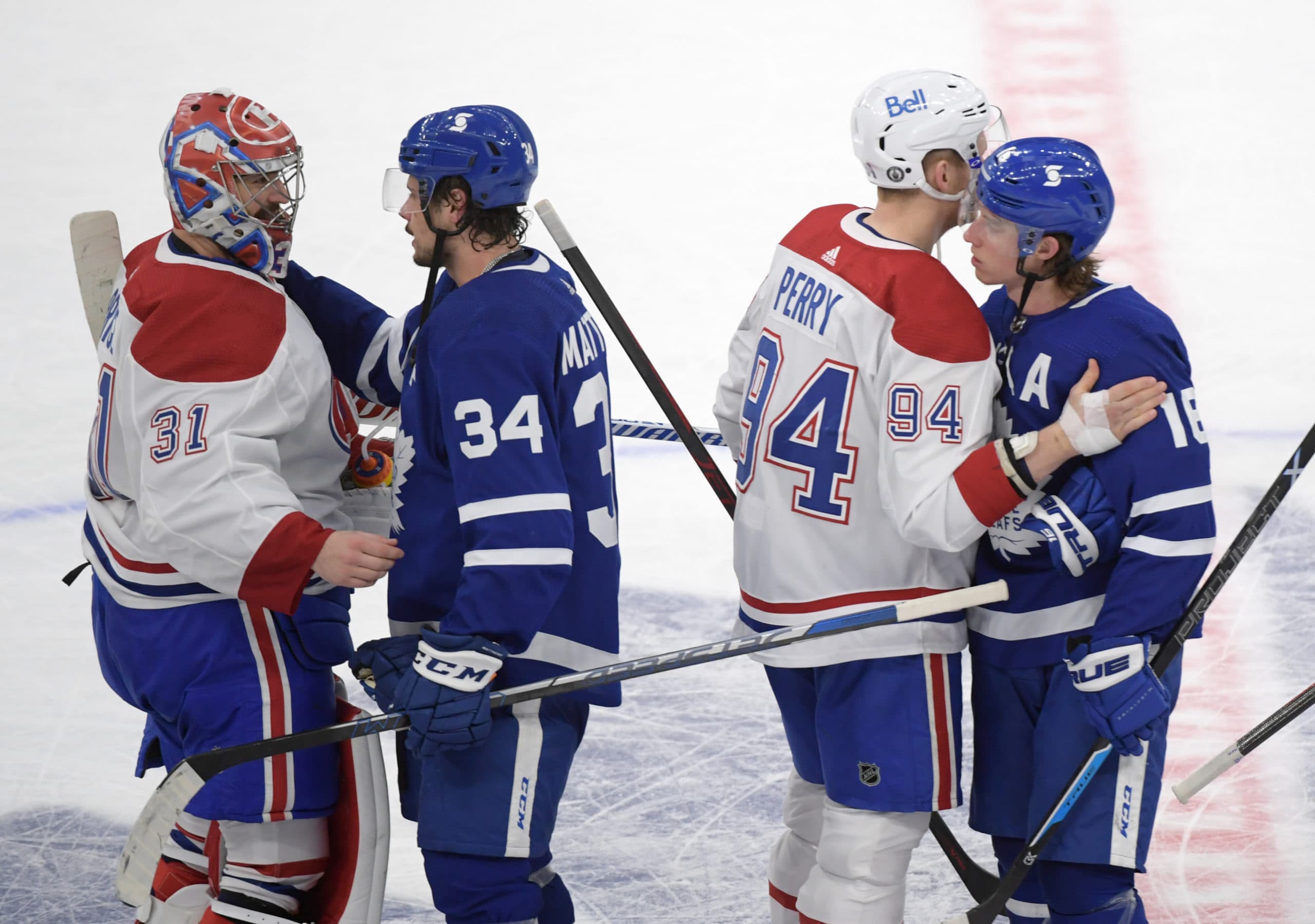 Photo credit:Dan Hamilton-USA TODAY Sports
Killer instinct, do you remember those two words?
There are a number of takeaways when looking back on the Maple Leafs being eliminated by the Montreal Canadiens. Many of them good, but also some being difficult.
The optimistic outlook Toronto might have at the moment is that they can look back on what went wrong in the playoffs and try to fix it for this time around. Although, I'm not sure they even care about last year's series against Montreal anymore.
If you remember, and I'm almost positive you do, Montreal went up 1-0 in the series in a game one which saw John Tavares taken off on a stretcher after an unintentional knee to the head from Corey Perry. That game ended up being very close, ending with a 2-1 score line, but I don't believe anyone expected Toronto to win after the Tavares injury.
They did, though, go out and win the next three games for their captain, ending up with a 3-1 series lead going back to Toronto.
What could go wrong?
Game five ended with an Alex Galchenyuk giveaway at Montreal's blue line in overtime and game six finished with a Travis Dermott turnover in Toronto's zone, leading to Jesperi Kotkaniemi scoring.
Finally, game seven concluded with the Maple Leafs giving up two goals before the third period and not being able to fully claw their way back. Carey Price played incredible in that game, stopping 30 of the 31 shots he faced and finishing the series with a .932 save percentage.
Among the reasons for Toronto losing the series, it realistically broke down into four micro problems that plagued the Maple Leafs.
The Galchenyuk and Dermott turnovers were massive events that ended up helping push the Canadiens over the top. It's clear as day that if those giveaways don't happen, Toronto likely still has a chance to win that series. It would have also helped if those turnovers didn't happen in overtime.
Another issue was that Toronto went down 2-0 in game seven. We know very well that the Maple Leafs are great at going down early and clawing their way back with an exciting finish, but to do it in a game seven was a different beast. Toronto could play like that all season long, but being down 2-0 in a do-or-die game doesn't set up for much success.
If you tie that together with the way Price played in the final game of the series and it's a recipe for disaster.
The biggest problem that has plagued Toronto for not just last year's playoffs but plenty before that is the words killer instinct. The Maple Leafs had a 3-1 series lead — winning their last two games in Montreal — this series should've been closed out in Toronto during game five.
Allowing any team in professional sports to claw back is a problem because it gives them belief that they can win the series. You can't let that happen. We saw it with the Canadiens last season and we're also on the other side of it this year with the Toronto Raptors.
If the Maple Leafs can find the killer instinct, along with the solid play of their core four and depth pieces, plus having Jack Campbell play very good in goal (which he did last year), you'll see success from this team. Each player has the memory of last season and that's either a good or bad thing, we'll have to wait and see to find out.
The bottom line is that Toronto needs to have the killer instinct to close out a series and if they don't, their playoff hopes could be gone before you know it.
POINTSBET IS LIVE IN ONTARIO
PointsBet Canada has officially launched in Ontario! Get a $25 free bet just for 
signing up right here!