How the Maple Leafs can move on from another first round exit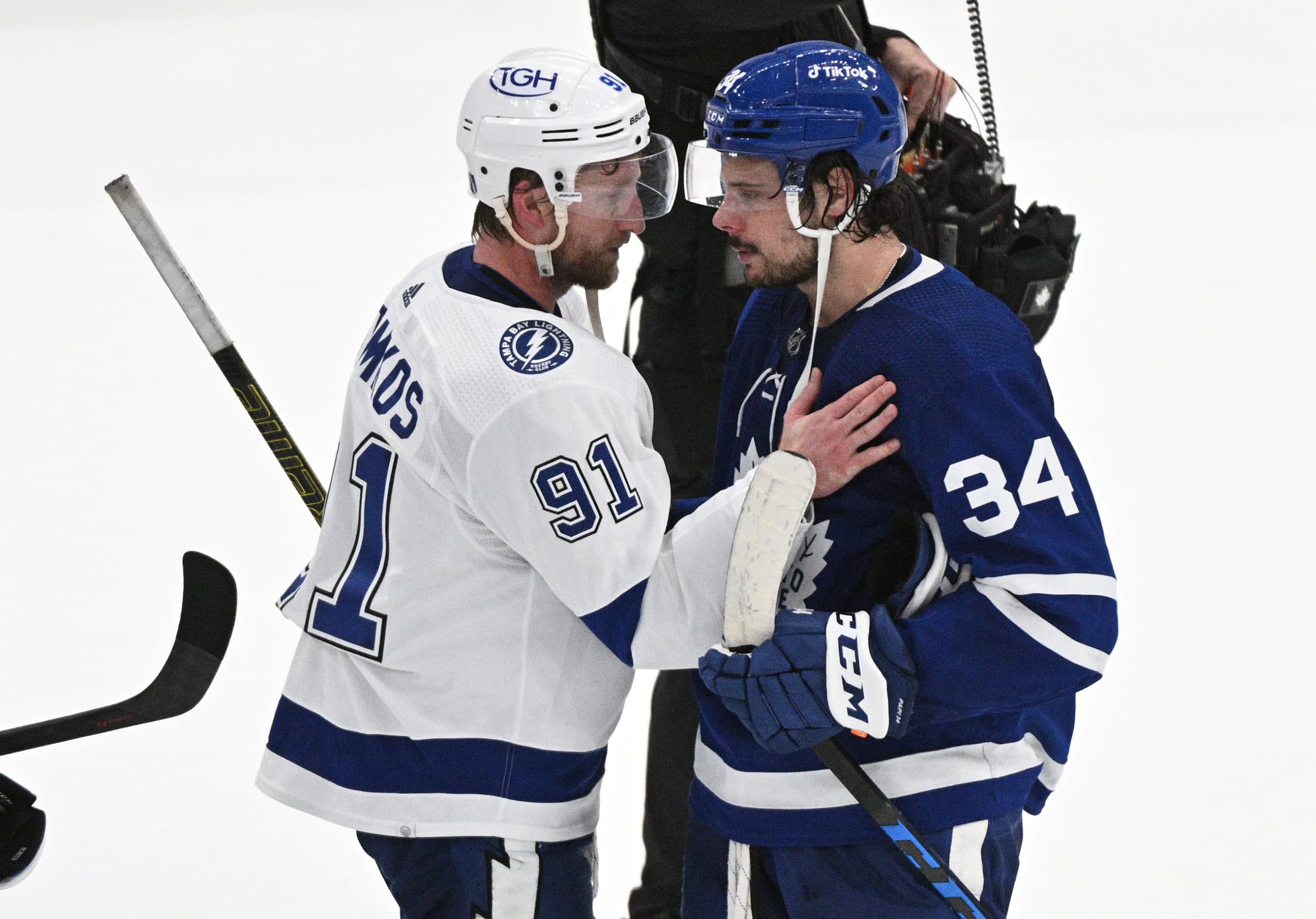 Photo credit:Dan Hamilton-USA TODAY Sports
Well, they did it again. Another first round exit.
Often when the Maple Leafs get eliminated from the playoffs in the first round, there's plenty of people who like to put on their General Manager hat. They'll start by saying "Trade this player!" And usually end with "Someone needs to be fired for this mess!"
Every year. After every lost series.
Usually, I would accept this form of reaction. People are upset, and honestly, they have every right to be after yet another first round departure. But this time around for Toronto was different. Very different.
The Maple Leafs went toe-to-toe with the back-to-back Stanley Cup Champions. It went to a Game 7 and you could've argued that it should be tied after the third period. Fans from each team deserved another stressful overtime, like in Game 6.
As hard as Toronto fought for every inch of that ice, the Lightning fought just as hard, even after losing a key player like Brayden Point.
This isn't a matter of sitting back and thinking about what's wrong with this team — nothing is wrong — the Maple Leafs are an incredible team. If they ended up beating the Lightning, I wouldn't be surprised if they went all the way to the Stanley Cup Finals.
Looking back on the night, I often find myself reading this quote from Maple Leafs head coach Sheldon Keefe:
Although Toronto didn't win, I thought they took another step forward. The players felt different about this year, the staff felt different about this year, and even some fans knew that this team was better than past ones.
Usually, when everyone sits back and looks at the last few series' that Toronto was in, the will to win wasn't there. Inconsistencies drove the Maple Leafs out of the first round for multiple years.
Can you find an inconsistency from this year's team in the post-season? I can't.
I felt that every player left it all on the ice every night. There was no questioning their work ethic in this series because Toronto was just that good.
If there was anything that stood out to me in this series, it's that the Maple Leafs need better depth scoring. The difference in Game 7 was Nick Paul and Toronto didn't have that.
David Kampf played incredible throughout the entire series, but players like Pierre Engvall and Ilya Mikheyev need to be able to score when the stars can't get anything going. Alex Kerfoot is in that conversation too. The three combined for three goals in the series, which Paul almost matched in the biggest game of them all.
But it's not to say Kerfoot, Engvall, and Mikheyev didn't play great anywhere else — because they did. Toronto just needed a few goals from their depth players later in the series and didn't get much.
Some have said it might be time to move on from Jack Campbell too. I'm not opposed to it but I also don't really like the idea. Campbell is one of the lifelines in the dressing room and I think letting him go would be a mistake.
At the same time, if you can get a goaltender who makes the team better, you must do it.
I, personally, didn't think he played bad enough in this series where you can put any blame on him or even think about moving on. He's gave the Maple Leafs a chance to win in every playoff game he's played in.
"If it ain't broke, don't fix it" — have you heard that phrase before? Well, that's how I feel about the Maple Leafs this off-season. Nothing is broken throughout this team and I don't believe there needs to be any major surgery. They went to Game 7 against the back-to-back Stanley Cup Champions and lost by one goal.
There should be tweaks, but nothing more.