How the Marlies leadership group looks with Rich Clune retired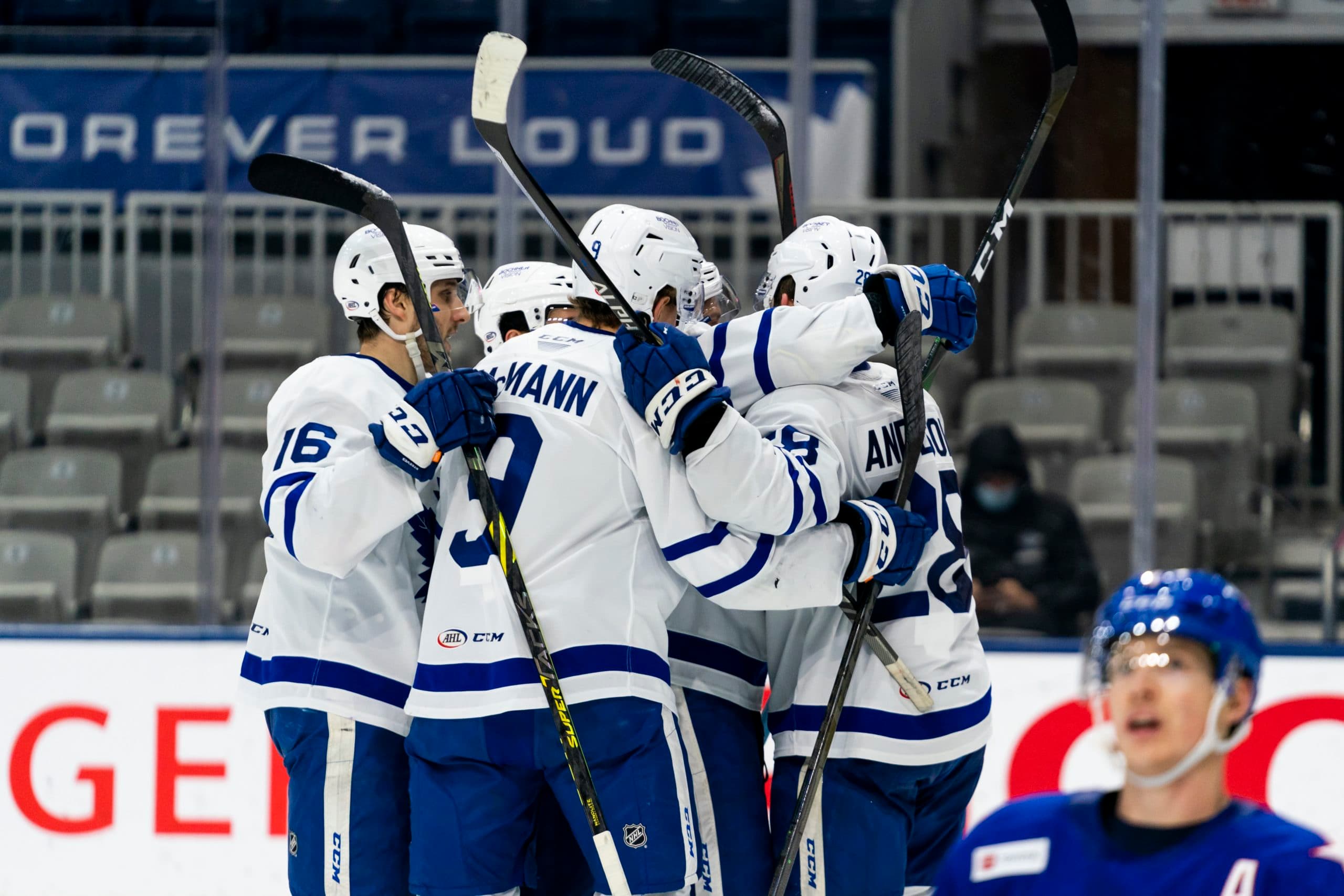 Photo credit:Thomas Skrlj
Rich Clune was the leader of the Marlies for the last two seasons and with him retiring from hockey, will the Toronto Marlies be on the lookout for a new leader?
Well, no. More like a group of leaders.
Last season was an interesting year for plenty of players down in the AHL — the Marlies especially.
Filled with mostly younger players, Toronto was a team that was weaving their way through a regular season which brought its complications. Whether it be injuries or inconsistent play, it was clear that this season would allow some players a fresh start.
And a fresh look at the team's leadership group, too.
There isn't very much that has changed with the Marlies over the summer. There were some players who departed, like Brett Seney, Josh Ho-Sang, Antti Suomela, Marc Michaelis, Kristians Rubins, and Joseph Duszak. But, aside from those players, the roster has stayed fairly concrete.
One of the bigger additions over the summer was Logan Shaw, who signed a three-year AHL deal with the Marlies. The 30-year-old is joining Toronto after two seasons with the Belleville Senators where he captained the team during last season.
If there's anyone who's going to be a big part of the Marlies leadership group, it's him. There's also Joseph Blandisi, who joined the team midway through last season and is back on a one-year AHL contract this year.
Although neither of these players will replace what Clune brought to the table as, this is still a good start.
Aside from these two players, who are both veterans, there are a number of players already within the organization who have past leadership experience.
Joey Anderson, if he clears waivers, is the first player that comes to mind. When speaking with him and a number of other players last season, it seemed very clear that he was a big part of Toronto's leadership group.
Curtis Douglas is another player who showed plenty of leadership qualities throughout last season. Whether it was dropping the gloves, speaking up in the dressing room, or even
getting a mullet to raise money for mental health
, the 22-year-old seemed like an important leadership beacon for the team.
If Alex Steeves doesn't make the Maple Leafs out of training camp, he'll be back with the Marlies and that means they'll have another leader. The 22-year-old showed tons of leadership qualities during his first pro season,
even dropping the gloves with Abbotsford's Noah Juulsen
after he threw a big hit on Brett Seney.
You also cannot forget about Bobby McMann. He's a leader by example.
These six players, if each are with the Marlies to begin their season, will bring an immense amount of leadership over the course of the year.
Editors note: There could be the additions of Wayne Simmonds and Kyle Clifford as well if they need to clear waivers in the coming days. If they don't get claimed, they'll be huge leadership adds for the Marlies.
A few rookies will also be joining Toronto for this upcoming season and they've got some experience in the leadership department. William Villeneuve is the first name on the list, and he was an alternate captain in his final three seasons with the Saint John Sea Dogs.
Potentially joining the team this year (or going to the Newfoundland Growlers) is also Graham Slaggert. He captained Notre Dame in his final season of University before coming over to Toronto last spring.
That's eight (possibly ten) players who'll bring a large amount of leadership to the Marlies this season. Again, they likely won't bring the same feeling that Clune did, but if each of them do their part, it could be a fascinating group of leaders.
Let me point out, though, that there are more leaders on the team than what I've put into this article. The Marlies are full of players with all kinds of leadership qualities — in the room and on the ice.
There are more than just eight.
But it will take the full team to push and be leaders if they want to return to the playoffs this season.