Hyman, the core, and other musings from Kyle Dubas' post expansion draft press conference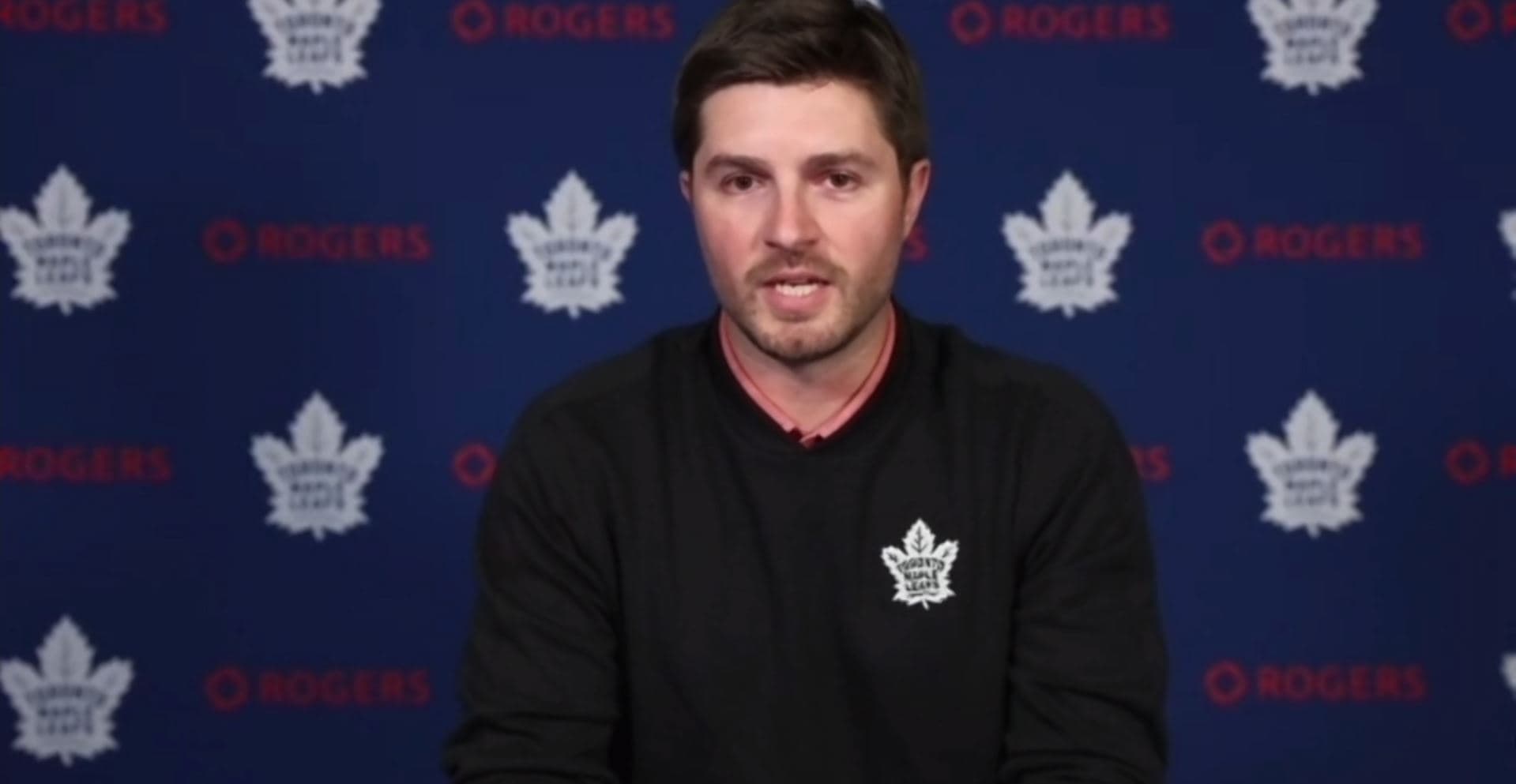 Photo credit:Jori
Kyle Dubas and the Toronto Maple Leafs hosted a press conference this afternoon following yesterday's expansion draft. While Kyle remained his usual vague and calculated self, keeping his cards fairly close to his chest, there were a handful of nuggets he laid out that are interesting to note.
On the McCann trade and his ultimate poaching by the Seattle Kraken, Dubas explained that his strategy all along was to use McCann as bait to keep the Kraken away from Justin Holl. There has been all kinds of
discourse
on whether or not this was the
right move
, but in the end, it sounds like Maple Leafs management preferred the certainty of holding onto a top-4 defenseman at a reasonable dollar figure to keeping McCann around.
It certainly sounds based on that quote that any last shred of hope we might have in a Hyman-Maple Leafs reunion has been all but extinguished. As I'm sure most Maple Leafs fans can attest to, Hyman really was the heart and soul of this team, and losing him creates a gigantic crater in the Maple Leafs top six. How the Maple Leafs plan to fill that role is as of yet unclear. One option they do have, however, is to promote from within, which Dubas also took the time to note. 
Liljegren's inclusion in this list is of particular interest. He's slipped on a lot of people's radars, but by all accounts has been stellar with the Toronto Marlies while out of the limelight. If Liljegren can step up and be a contributor in place of
Zach Bogosian, who Dubas also said he expects to hit free agency
, that would potentially give the Maple Leafs another homegrown defenceman to hang their hat on. After years of waiting for options on the back end, I must admit it's nice to finally be producing some reliable rearguard talent. 
Finally, in what is possibly the weightiest quote from this afternoon's press conference, Kyle Dubas once again expressed his confidence in this core.
Just as CJ said, it really is now or never for results. The big four's contract situation ultimately means that this window of opportunity might not be as long as the league's dynasty's of the 2010s like the Chicago Blackhawks and Pittsburgh Penguins, or even the most recent back-to-back winners in the Tampa Bay Lightning. While there's plenty of arguing to be had over the question of this core truthfully having what it takes, Kyle Dubas has made his bed, and he will have to sleep in it. 
The Maple Leafs are out of runway, and as the cap space dries up and the reinforcements begin to move on, the team will only continue to look weaker in the years to come. The window may not be closing, but it certainly looks less open than it was about 8 months ago. Here's hoping that Dubas' bet ultimately pays off, because if it does not, sweeping changes could be on the way for this hockey club.