'I want to stay here': Ilya Samsonov focused on re-signing with the Maple Leafs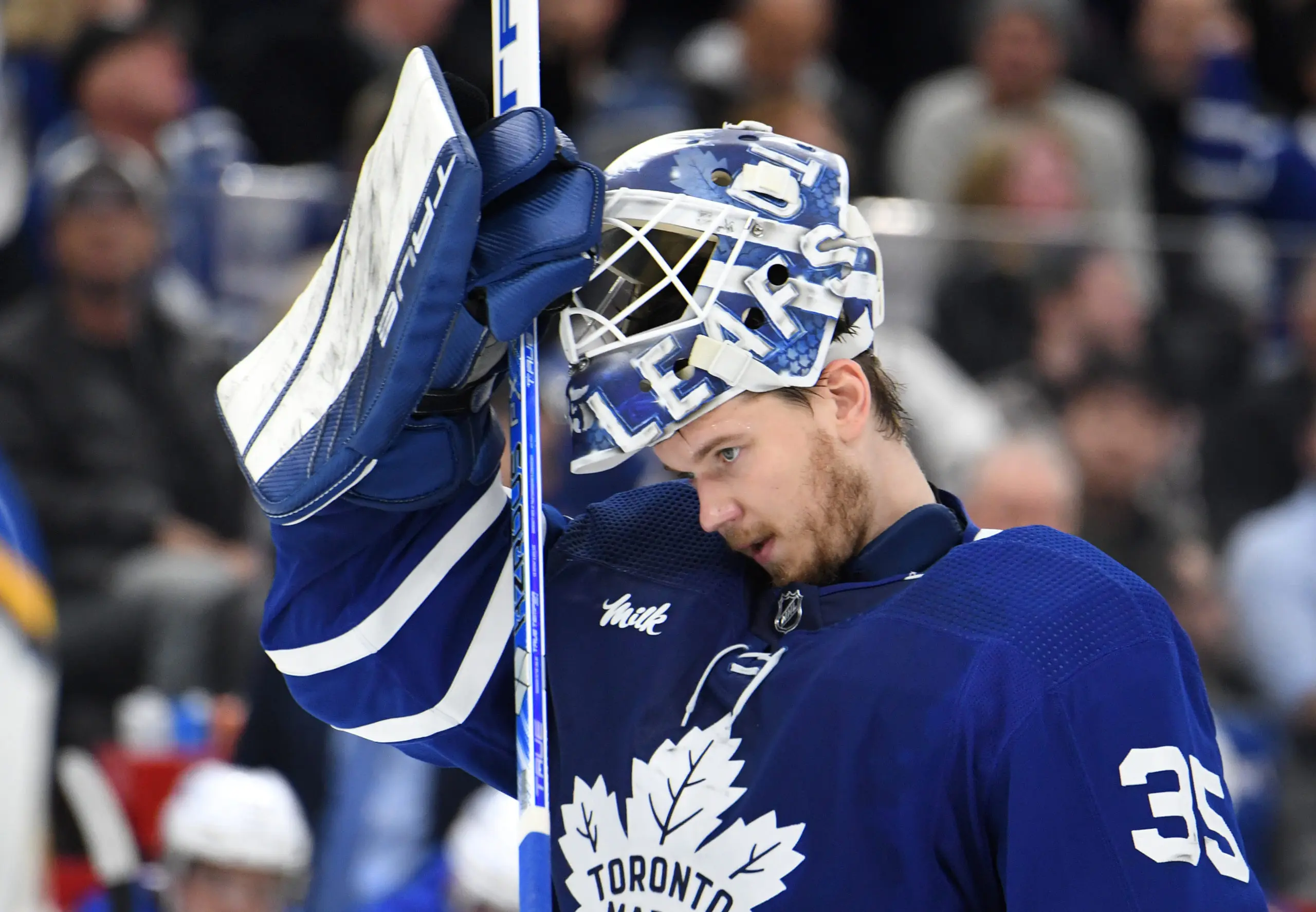 Photo credit:Dan Hamilton-USA TODAY Sports
A number of Maple Leafs professed their want to stay in Toronto for next season, and the latest player to do so was Ilya Samsonov.
The 26-year-old, on Monday, during Toronto's end of season availability, was asked if he'd like to return to the Maple Leafs' crease next year.
His answer wasn't shocking at all. Even he said so.
The 26-year-old will become a restricted free agent on July 1st, just after one season with the Maple Leafs. He says will leave the negotiations up to his agent.
Samsonov, in 42 regular season games, had a 27-10-5 record with an impressive .919 save percentage. In nine postseason games, the 26-year-old had four wins and four losses, posting an .898 save percentage in that span.
Samsonov, however, missed the final two games of the playoffs with an injury after
colliding with Luke Schenn
. He confirmed to reporters on Monday that it was a neck injury.
"(The) first three days after this incident, I feel bad."
Samsonov said to reporters
. "I feel better right now. I was skate one time before last game. Nothing crazy."
There, his short-term focus will be around "being a good husband and good daddy," and getting ready for the 2023-24 season, which is now expected to be back with the Maple Leafs.