Ilya Mikheyev has some work to do this offseason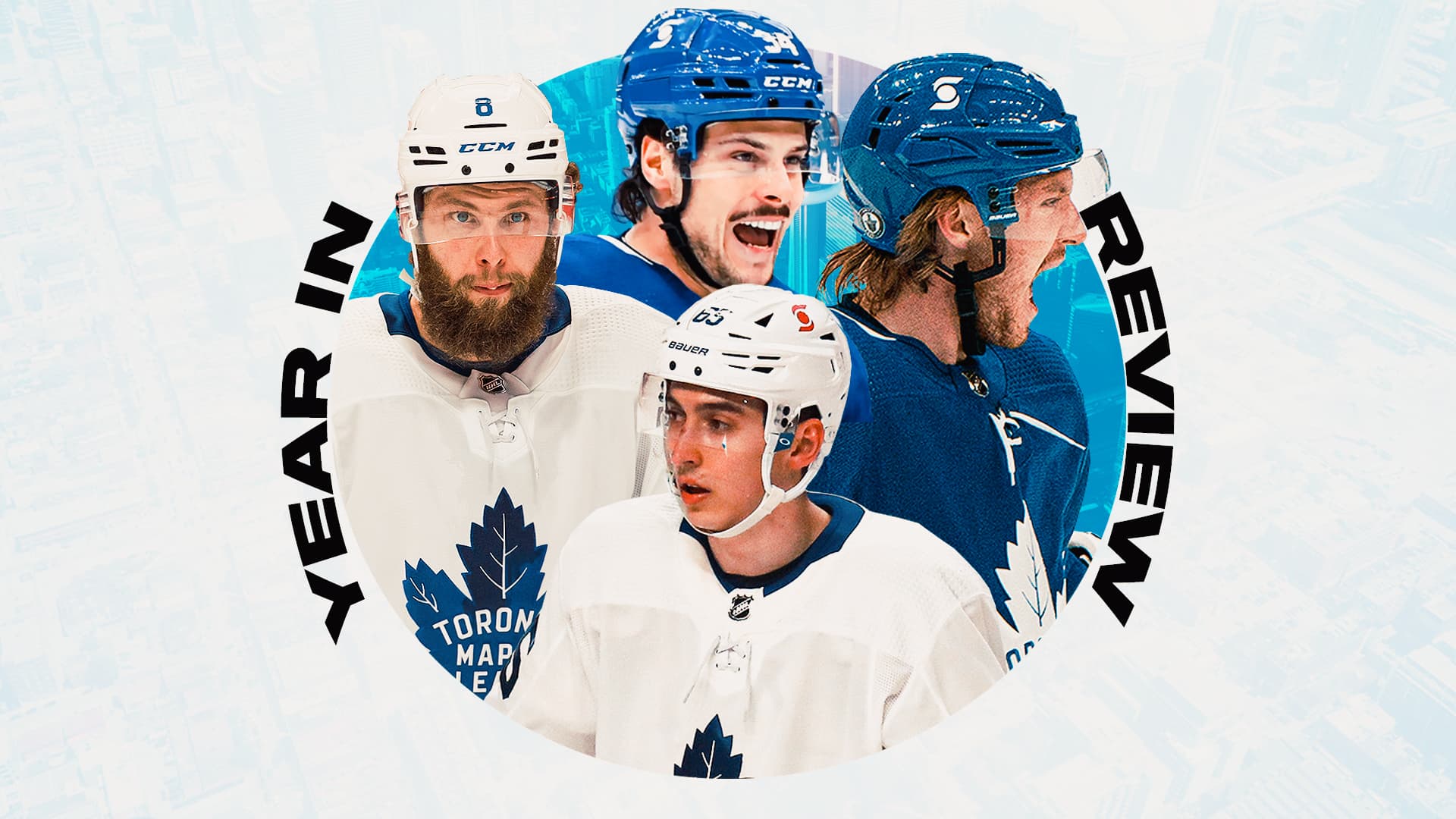 Photo credit:Nick Barden
Welcome to the TLN Year in Review series on the Leafs players. One by one we'll go through the entire roster and assess what went right and what went wrong for each player last season and what we think the futre holds for them. Today's article features souperman @Ilya Mikheyev.
2020-21 Season Recap
Mikheyev is an interesting player to evaluate. On the one hand, he's got speed to burn…
Yes, Mikheyev has got elite speed and an incredible work ethic too. But other than that, he doesn't really bring much else.
For the season, Mikheyev recorded 17 points, only seven of which were goals. Funny enough, he attempted exactly 173 shots on goal in back-to-back seasons. Last season, that equates to just over four shot attempts per game (39 games). This season, just over three shot attempts per game (54 games). At first glance this might be a cause for concern. Dig a little deeper, and we find out that Mikheyev was buried in defensive zone starts this season. This lines up with the ideology from Sheldon Keefe of wanting to have a super shutdown third line. Mikheyev started a whopping 65.1% of his shifts in the defensive zone. The only time Mikheyev wasn't buried in the defensive zone were his brief stints in the top six.
On the penalty kill, Mikheyev was a force. He showed real intelligence in reading the play and forcing turnovers. He also showed a knack for applying smart pressure and used his speed effectively. The only annoying part, was the amount of breakaways or odd-man rushes shorthanded this guy created and couldn't finish. He somehow managed to make @Kasperi Kapanen look like a Rocket Richard goal-scorer.
In the postseason, Mikheyev failed to record a single point in the seven-game series against the Montreal Canadiens. In practically every playoff game this year, Mikheyev was invisible. Not sure if he was dealing with an injury or not, but his elite speed was missing.
What's next for Mikheyev?
The biggest issue with Mikheyev is this. He's rock-solid defensively, an effective forechecker (@Zach Hyman lite), but has zero finish to his game and minimal playmaking skills to go with it. His puck handling was average prior to the wrist injury and has since gotten worse.
With the big four likely to return and a flat salary cap. Mikheyev might be a cap casualty this offseason. The Leafs need more from their depth players, especially offensively. In the playoffs, the Leafs bottom six scored a collective four goals. Three of which were from @Jason Spezza and the other was a @Joe Thornton powerplay goal set-up by Spezza. If you look at a team like Tampa Bay, they too have a super shutdown third line (Coleman – Gourde – Goodrow) and even they chip in offensively (four goals at the time of writing this).
There is also the Seattle Expansion draft this offseason too. I could see the Leafs going either way with their protections (7F 3D or 4F 4D). Their action probably depends on if they want to protect the entire top four on defense. Regardless, Mikheyev could join @Alexander Kerfoot and @Pierre Engvall as being left exposed to Seattle.
If I'm Kyle Dubas, this offseason I'm also exploring if there's any better way to utilize the 1.645 million dollar cap hit Mikheyev has. He will be 27 in October, meaning he is more or less what he is at this stage of his NHL development. The biggest question Dubas needs to ask is, "are Mikheyev's shortcomings offensively made up for by the rest of his game?". I'm not certain the answer is yes.
If I'm on the Leafs development team, I'm sending Mikheyev video of @William Nylander on utilizing the turn-back more effectively and also coaching him on how to use his speed more effectively to push-back defenders and create space for himself and his teammates.
There is also the fact that both @Auston Matthews and @John Tavares need new LW's for next season. Hyman, @Alex Galchenyuk and @Nick Foligno are all pending UFA's, there is a legitimate path to playing in the top six for Mikheyev next season if he's able to find some more offense from within. While it's unlikely, it's certainly there.
The biggest question Dubas needs to ask is, "are Mikheyev's shortcomings offensively made up for by the rest of his game?". I'm not certain the answer is yes.