Ilya Samsonov awarded a one-year, $3.55M contract in arbitration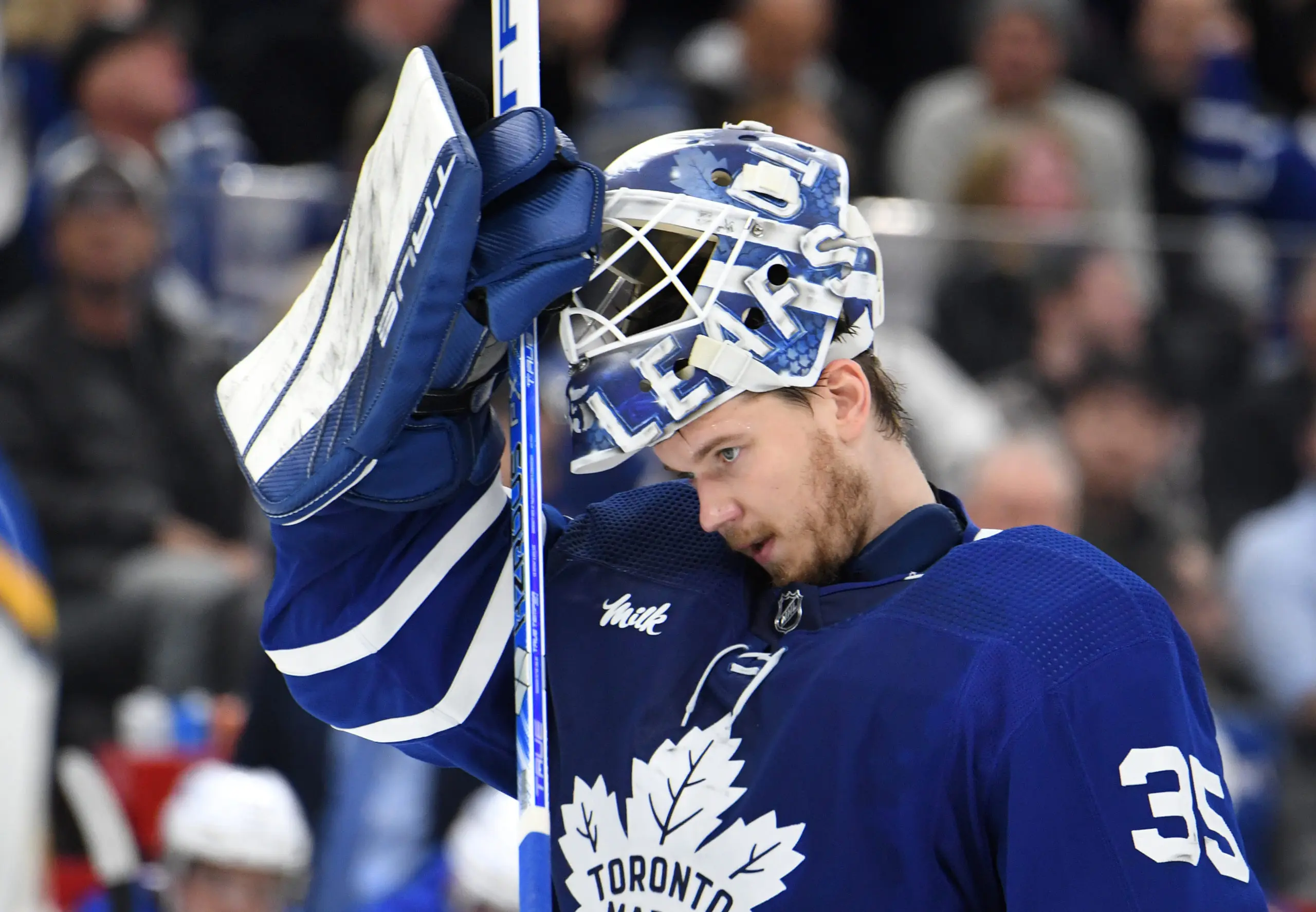 Photo credit:Dan Hamilton-USA TODAY Sports
Brad Treliving had a lot of business to take care of this off-season, and one of the things on his to-do list was re-sign pending RFA goalie Ilya Samsonov.
Well, as we all know, the Maple Leafs qualified him ahead of free agency Samsonov then filed for arbitration, and as of this past Friday, both sides didn't come to terms on a new deal, so they went ahead with his scheduled arbitration hearing. Not what we wanted to happen.
However, after two days of waiting, we know what Ilya Samsonov's salary will now be for the 2023-24 season.
According to Sportsnet's Elliotte Friedman, the arbitrator awarded Ilya Samsonov a one-year deal worth $3.55M and not long after, the Maple Leafs PR Twitter account confirmed it.
Given his age and UFA status after the 2023-24 season, Samsonov could only get a one-year deal in arbitration. That's why both sides needed to try and come to terms on a new contract pre-arbitration so the Maple Leafs could lock him up for at least the next two or three years like a handful of other teams around the NHL did with their pending RFAs who filed for arbitration.
After coming off a one-year, prove-yourself deal worth $1.8M, Samsonov has earned almost a $2M raise in just one season after posting a career year in the blue and white.
In 42 games with Toronto this past season, he posted a record of 27-10-5 with four shutouts, a .919 SV% and a 2.33 GAA. He was tied for sixth among NHL goalies in save percentage and ranked fifth in goals against average. It was quite the season for Samsonov.
The 26-year-old will be a crucial piece in the net for Toronto heading into the 2023-24 season alongside Joseph Woll as both goalies look to build off their 2022-23 campaign.
With Samsonov being awarded a new deal in arbitration, it has now opened a second buyout window for the Toronto Maple Leafs if they wish to buy out Matt Murray's $4.6875M cap hit because they are way over the salary cap for next season.
However, according to Friedman on NHL Network a couple of days back, it might not be easy to buy him out due to his injury history, so stashing him on LTIR might be a realistic option for Toronto. We'll have to wait and see what the club decides to do regarding their salary cap situation.