Instant Analysis of the Toronto Maple Leafs 2021-22 Schedule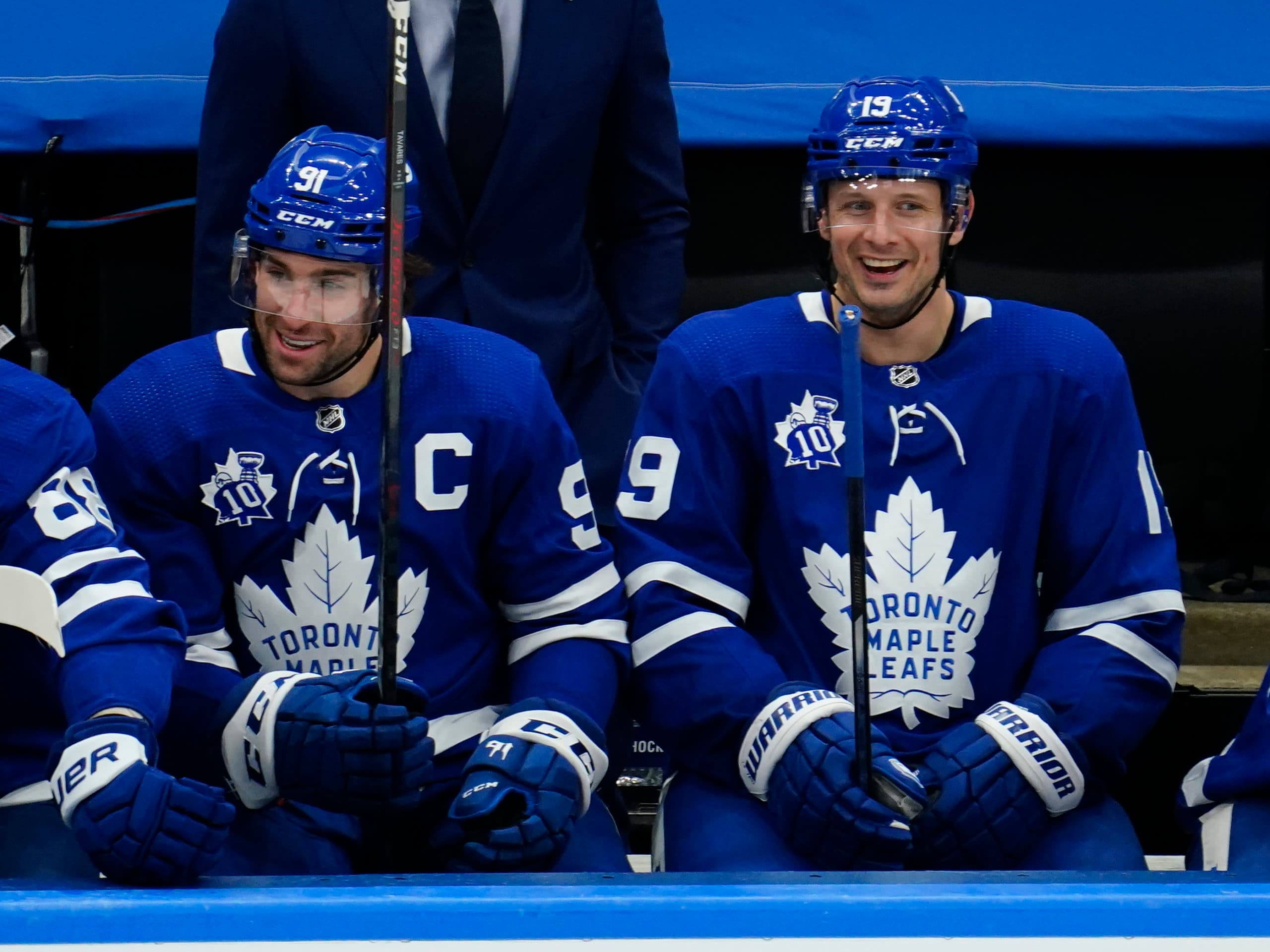 Photo credit:John E. Sokolowski-USA TODAY Sports
The NHL regular season schedules were released tonight, so let's crack into it and see what the next 9 months have in store for the Toronto Maple Leafs.
As previously announced, the schedule that has been currently made public has both an All-Star Week break and a break for the 2022 Winter Olympics, if the IOC permits NHL players to attend. The league says talks on that matter are ongoing and that an alternate schedule has been prepared if the NHL does not go to the Olympics.
The league returns to an 82-game schedule (oh joy) and will revert to the old division and conference format, with the addition of Seattle of course. The Leafs will return to a stacked Atlantic Division that features the repeating Cup champion Tampa Bay Lightning and their unlikely Finals opponent, the Montreal Canadiens. The Leafs will also deal with familiar rivals in Boston, Florida and Ottawa teams that are slowly on the rise, and also Detroit and Buffalo…. who are Detroit and Buffalo.
And with the return to a normal schedule comes a (thankfully abbreviated) preseason that will see the Leafs play six games between September 25 and October 9. Exact dates and opponents are listed below.
The Leafs open their regular season at home against none other than the team to which they've just suffered the most embarrassing playoff loss in franchise history, the Stanley Cup finalist Montreal Canadiens on Wednesday, October 13th.
Immediately after that game, the Leafs hop on the jet and head over to Ottawa because they have a back-to-back the following night, their first of 13 back-to-backs that will be scattered throughout the schedule. The Maple Leafs news release announcing the schedule also included the following breakdown of their back-to-backs:
Home game followed by home game: 0
Home game followed by road game: 5
Road game followed by home game: 2
Road game followed by road game: 6
Some other stats that we can glean from a quick glance at the schedule:
Longest road trip: 

Five games from January 6 to January 15.

Longest homestand: Five games from October 30 to November 8.
First game versus the Seattle Kraken: Sunday, December 19th (the second half of a road back-to-back).
Longest schedule break (besides league-wide breaks): Four 3-day breaks between games (Oct. 19-21, Dec. 20-22, Jan. 23-25, Mar. 20-22).
Some key dates such as the trade deadline and first day of playoffs have not been announced yet, no doubt since this schedule is not yet locked in. Some dates to keep in mind, however:
Hockey Day in Canada: Jan. 29
2022 NHL All-Star Weekend (hosted by Las Vegas): Feb. 4-5
Olympic Break (if needed): Feb. 7-22
Finally, here's some quick analysis of the Leafs schedule as a whole. Not counting February, which will only have four games if this current schedule becomes the one that plays out, then October should be the Leafs' easiest month on the schedule, based on the number of games (9) and general quality of competition (based on the current status of those nine opponents). November is a close second though, they play 14 games, but just over half of them will be against rebuilding teams.
On the other side of the coin, April should be their hardest month on the schedule, with 15 games to play, nine of them will be against divisional rivals and three sets of back-to-backs. No doubt the battle to lock up a playoff spot in the always-tight Atlantic Division will require the Leafs to elevate their play above the typical late-season lethargy that has plagued them for several years.
Details on tickets, broadcast info and game times will be released at a future date. The full schedule can be found
here
.