It still might be too soon for the Maple Leafs to move on from Justin Holl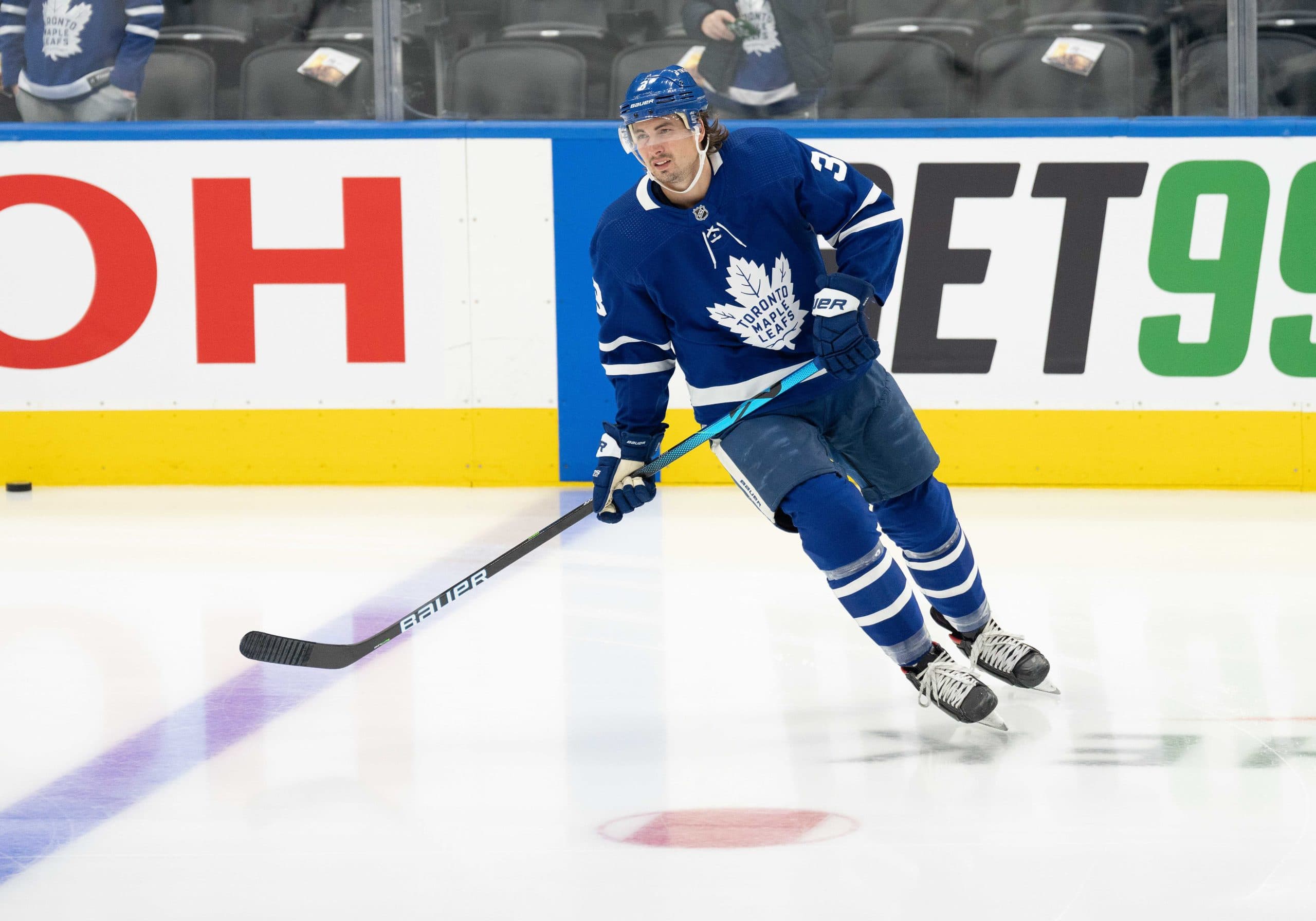 Photo credit:Nick Turchiaro-USA TODAY Sports
Can and should the Maple Leafs move on from Justin Holl this summer?
Nobody can see into the future, not even GM Kyle Dubas. But when they signed the now 30-year-old defenceman, it wasn't clear where both Rasmus Sandin and Timothy Liljegren would be in their development.
Usually when a trade article like this is made, it's usually because of a players bad play during the season. However, Holl had a fairly good regular season and playoffs.
Throughout the year, he found himself in and out of the lineup, rotating with Liljegren and Travis Dermott on the third pairing. It seemed like Rasmus Sandin had locked up a full-time spot, until he suffered an injury prior to the NHL trade deadline.
Once it became clear that Sandin wouldn't return for a while, and with Dermott being traded to Vancouver, a free spot on the defence opened up. That opening was beside veteran defenceman Mark Giordano.
Maple Leafs head coach Sheldon Keefe continued to go back and forth between the two of Holl and Liljegren before ultimately giving the role to the 30-year-old after Game 2 against the Lightning.
Holl stayed in for the remainder of the playoffs, but wasn't an important piece, only playing 84 minutes over the five games. He was valued for his good penalty-killing, yet surprisingly, he only found 10:15 of ice-time while the Maple Leafs were shorthanded.
Morgan Rielly, Jake Muzzin, TJ Brodie, and Mark Giordano captained the ship and it seemed like Holl and Ilya Lyubushkin trailed behind. Looking at Holl's playoff numbers at five-on-five, his CF% was below 50%, while his GF%, xGF%, and HDCF% were all above 50%. It's some decent numbers.
The 30-year-old is still a very serviceable defenceman on any team, but the question looms — will he remain on the Maple Leafs heading into next season?
With Lyubushkin becoming a UFA, it ultimately opens up one roster spot with Holl still on the roster. That opening, though, would be for Liljegren, and him only. If he doesn't get a full-time spot next season, you might as well trade him to a team that will give him that.
Liljegren has proven to be full-time, NHL capable defencemen. Everyone has seen it. And with a departure and Holl already occupying a spot, the open space is destined to be his.
The most difficult part of this situation is do we want to go back to a Muzzin-Holl pairing? I don't believe they should, however, Liljegren played incredibly well with Giordano throughout the regular season and should be slotted back there again.
Unless the Maple Leafs think Holl fits in that position better.
If that's the case, Liljegren would slide up to play on Muzzin's right side, which I'm not too sure about either. I believe the argument there is — will that pairing be good enough heading into the playoffs?
There's always room for Liljegren to grow, but I'm not sure it would be best to have him as a top-four pairing defenceman next May. I don't believe the Maple Leafs are in good hands with either one of Holl or Liljegren on the second pair, really.
Another looming question involves Muzzin's future with the team. His $5.625 million over the next two seasons takes up a lot of space and Toronto could use it if they moved him. With his leadership and the way he played in the playoffs, though, I don't believe Dubas is thinking of that.
It's possible, too, that the Maple Leafs re-sign Lyubushkin. If that happens, I believe the third spot on the right side is Liljegren's and Holl would be on his way out.
The bottom line is that a number of dominoes have to fall for Holl to be on his way out. I'm sure many teams would value his services, but he's still be a good fit on the Maple Leafs too.
If there's any shift in the defence core, I believe we'll see it after July 13th.
(Statistics via NaturalStatTrick.com & PuckPedia.com)
POINTSBET IS LIVE IN ONTARIO
PointsBet Canada has officially launched in Ontario! Get a $25 free bet just for 
signing up right here!