It was 4-1….but for a different Toronto hockey team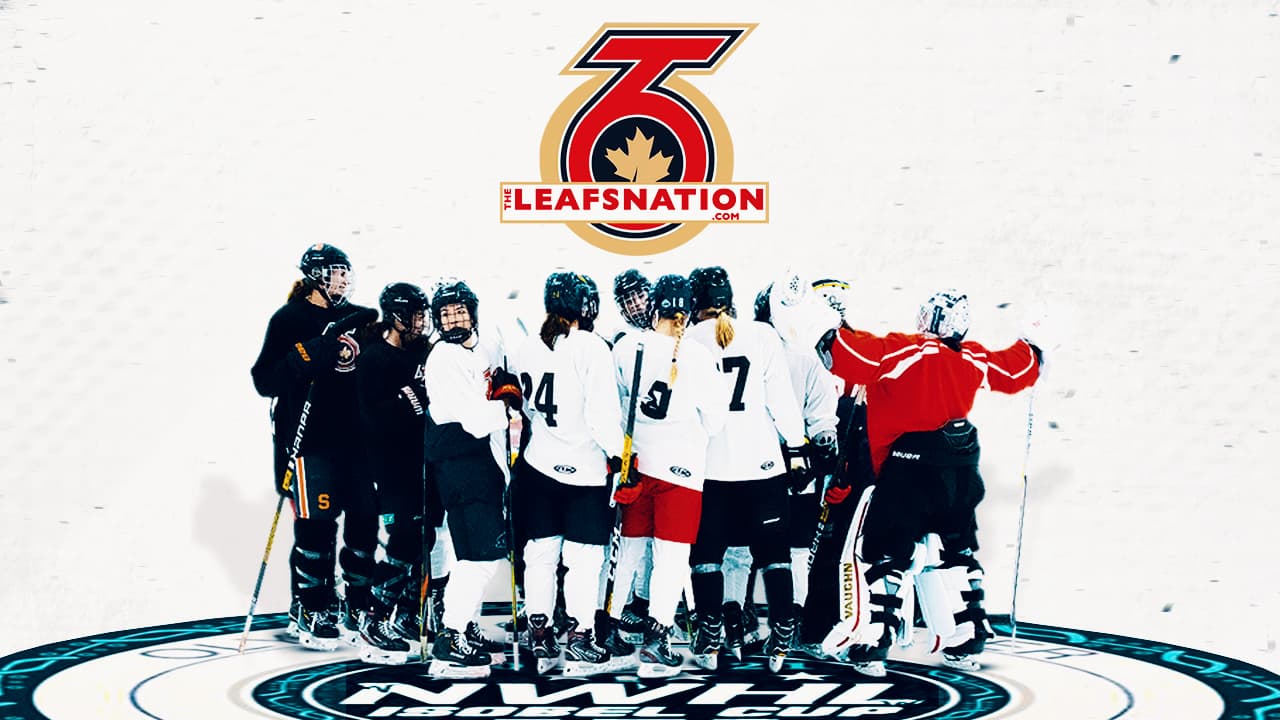 Photo credit:Nick Barden
Well, that game certainly started better for the Toronto Six, who scored their first ever goal just over 8 minutes into the game with a beautiful snipe from Lindsay Eastwood:
The celebrations from fans online and the team in the rink were as joyful as you might expect, and it just got better from there…
Until it didn't. Let's break down today's 6-5 shootout loss to the Minnesota Whitecaps.
*
Check here
for a full play by play recap of the game.
The Good (and Great)
There is actually a lot of good to discuss, despite the undesirable outcome. Toronto dominated SOG in every period and in OT, with a final tally of 37-25. They won 58.9% of the faceoffs and were 3/11 on the powerplay. Yes, that's right — Toronto had eleven powerplays. If we were doing a Whitecaps post game that would certainly be worth dissecting a bit more. For Toronto though, who scored the majority of their goals on the powerplay, there's both good and not so good to take away from that.
We have heard from head coach Digit Murphy before that she focused quite a bit on developing the team's systems in a short amount of time, and it was definitely noted yesterday that the Six powerplay looked dangerous. They managed to capitalize on that plenty today, which bodes well for their special teams.
Through the first two periods of play, the Six were flying. They dominated the pace of play and puck possession, and they played a physical game that the Whitecaps quite frankly did not look prepared for. They absolutely took all of the positive aspects of their play yesterday and improved on them, showcasing their identity from the get go.
Whereas yesterday's game felt like a defensive and goaltending battle despite some strong offensive play by the Six, today felt like it was all offense. In those first two periods the Six didn't play defense so much as they didn't allow the Whitecaps to play any offense.
The Six scored 3 goals before the Whitecaps got 1, just to further drive the point home.
And even though they didn't come away with the 2 points, they did come away with 1. Which is more than 0.
So there's the good. Now…
The Not So Good
Well, they lost. Again. Which is never ideal, but is especially not ideal when you were leading 5-1 at one point. They gave up unanswered goals and did not buckle down and play defensively when the game called for it. Whether they lost steam after two periods of high octane hockey or felt too confident in their lead, what it resulted in was the team deflating and imploding.
Rookie goalie Samantha Ridgewell, who didn't see a ton of action early in the game, showed some shakiness as the pressure from the Whitecaps picked up, but she also didn't get much help from her team defensively.
Is it concerning that most of the Six goals came during special team play? Maybe. They'll need to find a way to generate 5 on 5 offense if they intend to win games decisively moving forward.
Six fans online were again reluctant to single out any one player as "least impressive" when I asked:
Most responses referenced the whole team blowing such a strong lead, although Ridgewell was mentioned. On the flip side, Grant-Metis and Wilson-Bennett were standouts. In the post game Zoom call, Murphy let us in on a little known fact about BWB – she's a type 1 diabetic! Talk about badass.
The Important
In the post game presser Murphy noted that while they were pretty upset with the result, they also acknowledged that this was just their second game. The Six are still a very young team, and to score 5 goals is beyond impressive.
Murphy wasn't concerned with how much special teams time the team has been seeing, because she tends to play PP lines together anyways. She is a huge fan of special teams, and puts loads of emphasis on practicing the power play.
When asked about a starting goalie for the next game, Murphy said no decisions had been made yet, the coaches will review tape before coming to a decision.
Murphy closed out the presser by thanking the media who participated, as they are so grateful for the support in sharing the message and getting word out about the team.
Onto the next game!
Check out the Six against the Boston Pride on Tuesday on 8:30pm on twitch.com/nwhl.
You can also catch the full post-game presser, here: