It would benefit the Maple Leafs to see more of Kristiāns Rubīns in the NHL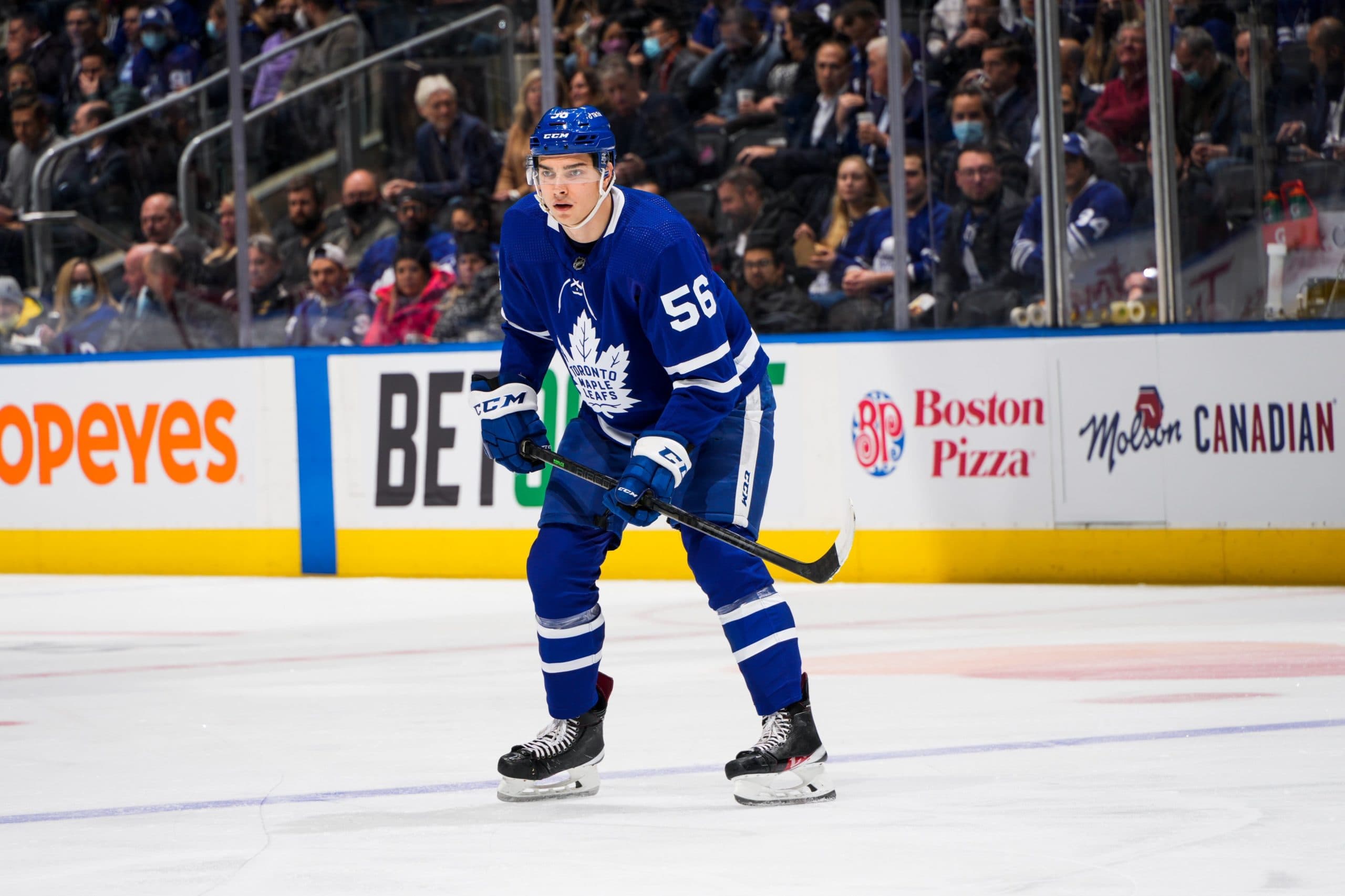 Photo credit:@MapleLeafs
For the second time this season, Kristiāns Rubīns is back in the NHL with the Maple Leafs.
After Thursday night's game vs. the Washington Capitals, Jake Muzzin had an injury flare up, which meant Toronto needed to make an emergency call-up.
There are a number of worthy players from the Marlies such as Carl Dahlstrom, Joseph Duszak, and Teemu Kivihalme who deserve a call-up to the NHL.
But they elected to go with Rubīns, and here's why.
I will admit, firstly, that there's likely two ways the Maple Leafs could be looking at this. One, this is just protection in case another player gets injured and they need someone to play. Or, they want to see Rubīns play some games down the stretch at the NHL level and see what he's got before the playoffs.
If I had to guess which option it was, I'd say it's the first.
Toronto is looking to secure home-ice advantage going into the first round of the playoffs and while there's a good opportunity for Rubīns, I'm not sure they want to risk losing home-ice. But honestly, it wouldn't make sense to not let the 24-year-old play some games.
At some point, you have to see what the Latvian has at the NHL level. Toronto is already testing Nick Abruzzese on the fourth line without giving Nick Robertson or Alex Steeves — two deserving players — a look.
So, why not Rubīns?
He's done everything he possibly can at the AHL level to stand out. The 24-year-old has played on the top-pairing for parts of the season and has even played on the right-side for some time too. There's not a situation that he hasn't played in other than on the power play.
Rubīns has logged a lot of important minutes for the Marlies this season and deserves a shot.
There has to be a chance, with Muzzin out both games this weekend, that the 24-year-old gets into one game. At least, that's what I'd think.
Why would the Maple Leafs not want to test out a six-foot-five, 227 pound defenceman? There's no risk to seeing if he's improved from his last stint in the NHL back in December, and if he has, that's a bonus for Toronto.
An injury is bound to happen during the playoffs and Sheldon Keefe should know who's ready to be plucked from the Marlies beforehand. At this point, it's either Rubīns or Dahlstrom.
Moving TJ Brodie to the right side, I'd be curious to see how Rubīns plays alongside someone like Ilya Lyubushkin. Both are strong and physical, which would make for a scary pairing if needed in the future.
Again, though, if they're giving Abruzzese this much leeway to try and crack the playoff roster, it's only fair that they try with other players too.
And that includes Rubīns.
But if they don't, it's a loss that will leave the Maple Leafs questioning what could've been if there's an injury throughout the playoffs.
POINTSBET IS LIVE IN ONTARIO
PointsBet Canada has officially launched in Ontario! Get a $25 free bet just for 
signing up right here!