It would need to be a huge return for the Leafs to consider trading Liljegren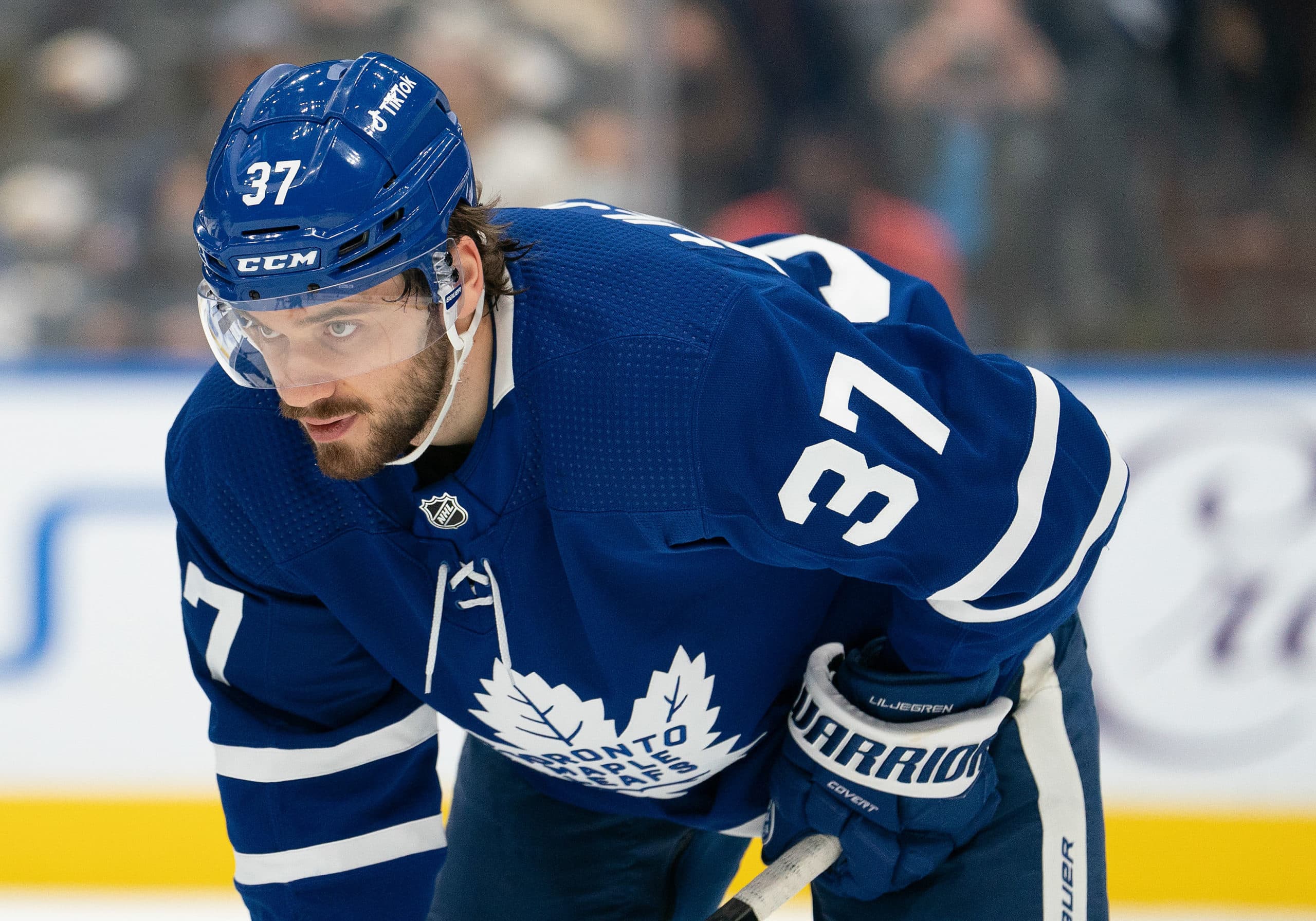 Photo credit:Nick Turchiaro-USA TODAY Sports
The Maple Leafs are looking to make a big splash at the trade deadline with @Jake Muzzin being placed on long-term injured reserve.
Toronto's reportedly looking for two pieces — a top-six forward and someone who can likely fill Muzzin's role on the second pairing. Both of those trades might require a bigger piece going the other way for the Maple Leafs, and will be difficult to do.
But who will be the player on the move from Toronto?
When looking at potential pieces that Kyle Dubas might have to give up, you have the usuals. A lot has been discussed about sending prospects, such as Matthew Knies, Topi Niemela, or Nick Robertson to another team. There's even been chatter of Toronto trying to move @Travis Dermott or @Justin Holl (which I think is more likely).
One player that hasn't been in many rumours, though, is @Timothy Liljegren.
For as long as I can remember, Liljegren's name has been one that's in reports, but teams have never considered him in a trade. I think when you look at the potential he had prior to being drafted and the lack of NHL games (until now), Toronto was hesitant to move him. I'd say other NHL teams weren't sure about his ceiling either.
But now, with 35 games under his belt this season, you have to think about whether Toronto would consider moving him for a player who can play a larger role on the blueline.
During most of the games Liljegren has played in this year, he's joined @Rasmus Sandin on the Maple Leafs' bottom pairing (Liljegren is currently with Dermott on the third pairing). Those two (Dermott and Liljegren) have been rotating in and out of the lineup with Justin Holl, who's been a healthy scratch for the last two games.
Acquiring Ilya Lyubushkin last week allowed Toronto to strengthen their depth, but it also meant there'd only be one right-side option remaining on the Maple Leafs' blueline.
I think Dubas' goal is to find a player who can fit where Muzzin has played since coming to Toronto. A few players that fit that description are @Ben Chiarot, @Hampus Lindholm, and even @Mark Giordano, who were
all were in reports earlier this week
. There's even been rumblings of the Maple Leafs looking into @John Klingberg, too.
We also cannot forget about the Jacob Chychrun train that TLN Managing Editor Jon Steitzer is on.
As Toronto prepares to make offers, I don't know if I'd throw Liljegren's name around for someone who's a UFA after this season.
The 22-year-old is having a strong season on the Maple Leafs' third pairing. He leads all defencemen on the team (with 5+ games) in CF% at five-on-five with 54.89%. Liljegren also sits behind only Sandin and @Morgan Rielly on the Maple Leafs for five-on-five GF%, with 55.10% and sits third on the team in SCF% at five-on-five.
Liljegren is in the final year of his ELC, but will come in cheap as an RFA with less than 50 NHL games played. Plus, the underlying numbers state that the 22-year-old is having a strong start to his NHL career.
If there's a team who had a player with term that could fit on Toronto's second pairing for the next few season's, Dubas should consider Liljegren in the conversation. However, if it's a rental, like Klingberg, I think you look at shipping off either a pick in 2023 and/or a prospect who hasn't played NHL games yet.
I just think why would you want to trade a younger defenceman, who's a right-shot and has good numbers, for someone who may be a bit better, but older as well. Winning now is obviously the priority for Toronto, but I think Dubas could send off Holl and a few other pieces to get someone they want.
Maybe things change when looking at the top-six forward, but I'm on the train that keeping Liljegren is the right option. Always, though, Toronto is in win now mode and I think anything is on the table for this team.
But as the trade deadline inches closer and closer, the mystery of who the Maple Leafs get, and who Dubas moves becomes more and more interesting.
(Stats via NaturalStatTrick.com)