It's Leafs vs Blackhawks and really what else is there to say?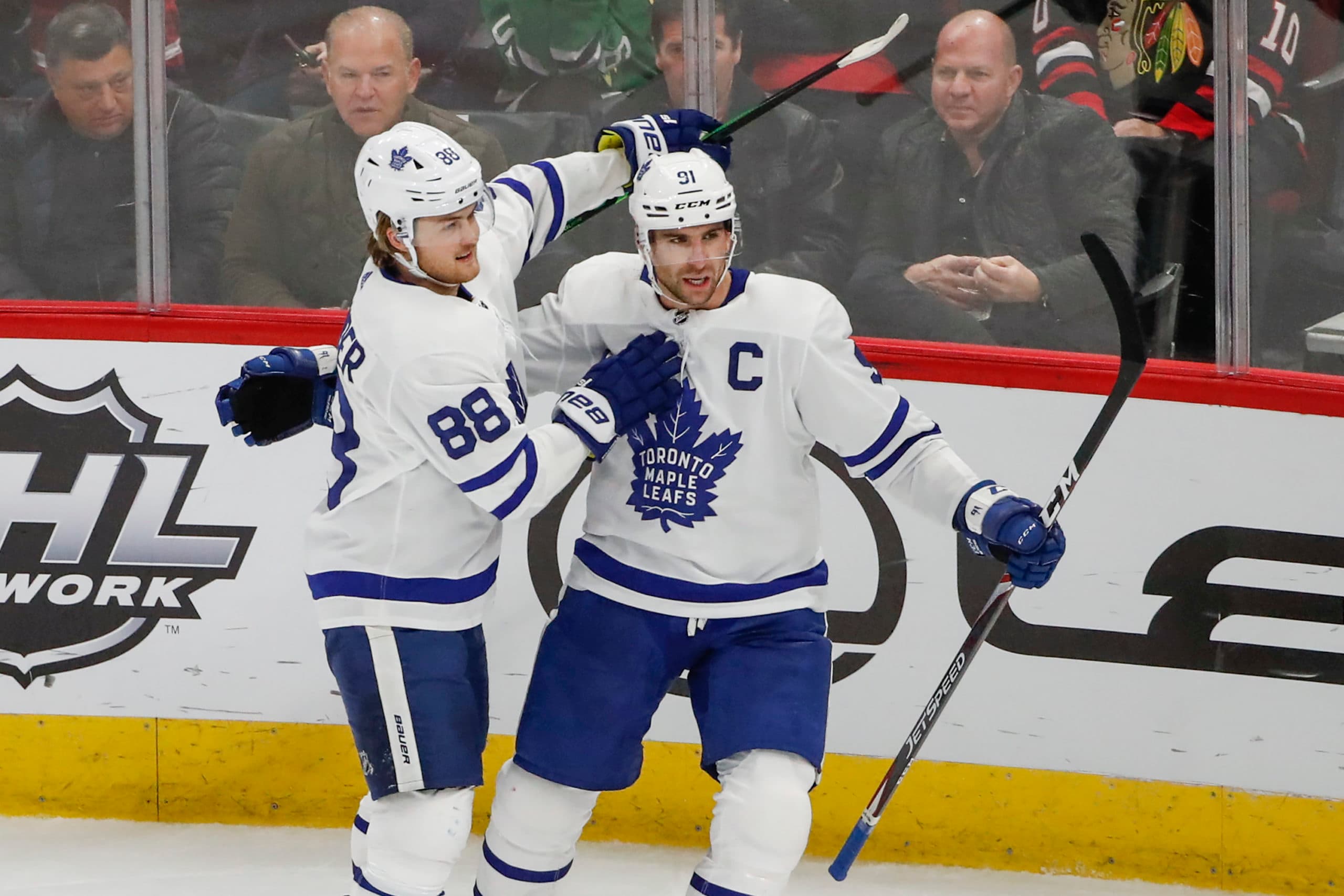 Photo credit:© Kamil Krzaczynski-USA TODAY Sports
The Leafs play the Blackhawks tonight and frankly, it's a little bit difficult to decide what the focus is here.
Sure, yes, the Leafs are in a tailspin and things seem pretty dire and if they lose tonight there might be some big changes coming. But on the flip side – the Blackhawks organization as a whole is a tire fire, and not just because of their hockey performance.
It feels somewhat reductive to discuss the hockey of it all at this moment in the NHL, with what is happening in and around the Blackhawks bringing to light, once again, how toxic and dangerous hockey culture is and can be. I can't in good conscience write a pre-game post about the Blackhawks without acknowledging that the organization actively, intentionally, covered up sexual assault and in doing so allowed a predator to continue to work with young men.
However, this is a pre-game post, and not an article about that (though those will be plentiful, and necessary.) So now that it has been mentioned, we turn to the hockey.
The Blackhawks are 0-5-1. The Leafs are 2-4-1. Both are bad. The Leafs are very marginally less bad, but really, still bad. To add to it, the Blackhawks have a list a mile long of players unavailable due to "COVID protocol", including both @Patrick Kane and @Jonathan Toews. Theoretically, this feels like a game the Leafs should win fairly handily. But in reality, it's the Leafs, and who the hell knows what kind of team we're getting tonight.
Leafs Lineup
Can I now make the statement that the Leafs are really missing @Zach Hyman? No?
Okay, well. The top lines need to show up. Period. The end. We can't get through a season with @Jason Spezza scoring the majority of our goals. Spezza is perfect, in every way, but he's not meant to carry this team on his back. His back is getting old, it can't handle all that weight.
Blackhawks Lineup
There will likely be some changes to these lines, because as mentioned before Toews has been added to the COVID list, along with @Henrik Borgstrom. So keep an eye on Twitter if you're itching to know what these lines will look like come game time.
It remains unclear who will be in net for the Leafs. @Jack Campbell has looked less than good the past couple games, but if @Peter Mrazek isn't yet ready to play and the other option is @Michael Hutchinson….is there a fourth option? Like, can we get Spezza to do it? Meanwhile it appears someone named @Kevin Lankinen will likely play goal for the Blackhawks, and I don't think I have ever heard that name before so it's 50/50 as to whether he gets a shutout.
Clearly I'm in a great mood about hockey today, friends.
If you're so inclined, the game will be on Sportsnet at 7:30pm EST.