It's not worth it for the Leafs to acquire Evander Kane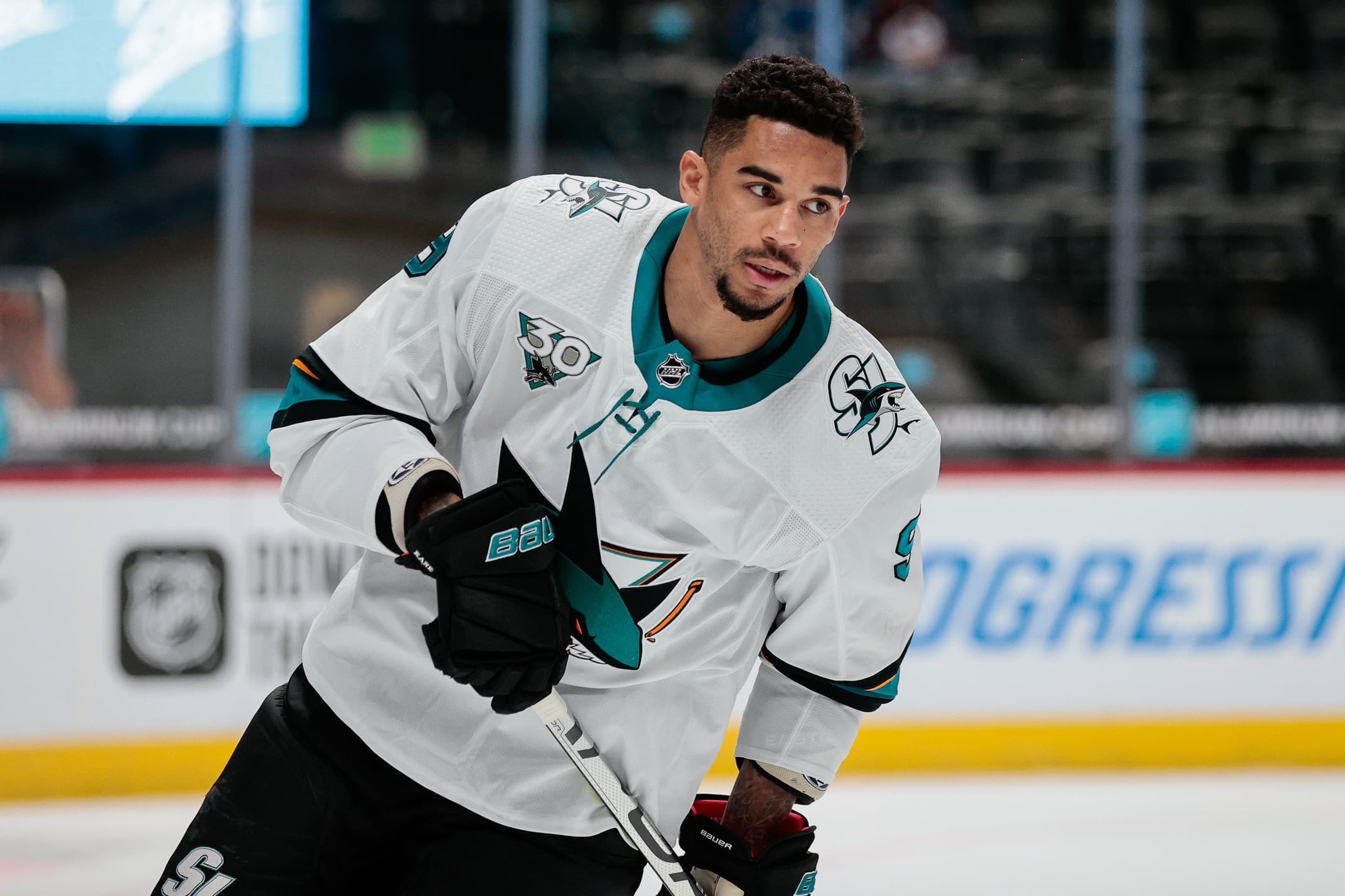 Photo credit:© Isaiah J. Downing-USA TODAY Sports
TRIGGER WARNING: Sensitive topics are mentioned in this piece, including sexual assault and domestic violence. 
On Saturday night, @Evander Kane dressed in an AHL game for the first time in his career. This was because he had not played a contest for seven months and had just completed
a 21-game suspension for showing a fake COVID-19 vaccine card at training camp
. This stint with the San Jose Barracudas is the Sharks' way of getting Kane back into game shape to either reinsert him into the lineup or facilitate a trade elsewhere.
In his first game of the 2021-22 season, six scouts went down to track that contest that saw the Barracudas face the Abbotsford Canucks. One of the scouts, as reported by Curtis Pashelka of Mercury News, was from the Leafs.
While it isn't implied in the tweet, there is a possibility that the Leafs sent someone to the game to check on Kane, which could mean that there is some interest in the player. I think that the Leafs should not pursue him because it is not worth it, and it is not just due to the baggage that would come in bringing him into the locker room.
You cannot say that Kane is not a talented hockey player because he has always been a productive power-forward since entering the league with the Atlanta Thrashers in 2009. He has scored 20 goals or more in a season seven times, has been gifted with a great shot, has recently added a sandpaper play style to his arsenal, and has seen his production increase ten-fold since joining the Sharks at the 2018 trade deadline. This past year saw him finish atop the Sharks in scoring despite the team being 14 points out of a playoff spot.
His value on the ice is obvious, but the issues come to the surface once you dig into what has gone on with him away from the rink.
Even if you look past all of Kane's controversies off the ice, the other reason why it doesn't make sense for the Leafs to take a flyer is due to his pricey contract.
He is currently in the fourth year of a seven-year contract that has a $7 million AAV, which takes up roughly 8.6% of San Jose's cap space. It's a contract so pricey that
no team placed a claim on him
when he
went on waivers
at the end of his aforementioned suspension.
Even with all of the Leafs players that are either on injured reserve or suspension, they are already over the cap and would need to move a significant amount of capital on the roster in order to facilitate a deal. The only plausible players that the Leafs could realistically ship off are playing vital roles on the team currently and it wouldn't be worth losing them for Kane.
Emily Kaplan of ESPN reported
that interested teams would like to involve a third team in order to reduce his cap hit to a much more manageable $1.75 million. While that AAV is something the Leafs can work with, you have to remember that he would be on the books for three more seasons beyond this one. Meaning that the asking price would be much higher and even more significant assets would have to be involved. It's one thing if the player being dealt has a year or two remaining on his contract (ex: @Nick Foligno), it's another when said player is still under contract for nearly half a decade.
All of which is to say that it's not worth it for the Leafs to take a run at Evander Kane.
He definitely is a talented forward who has proven to be a reliable scorer when he's in the lineup, but there is too much baggage that comes with him that a sizable portion of the fanbase would not be pleased with receiving. Beyond his off-ice controversies, his contract and potential asking price create too many hurdles for the Leafs to overcome that they are better off looking either internally or elsewhere in the league to add the kind of player Kane is at an affordable price.
Who knows what lies ahead for the 30-year-old winger, but one thing that is certain is Kane will not be donning the Blue and White anytime soon.
All salary information unless otherwise noted is from PuckPedia.com.