It's time to have the Fraser Minten back to Junior conversation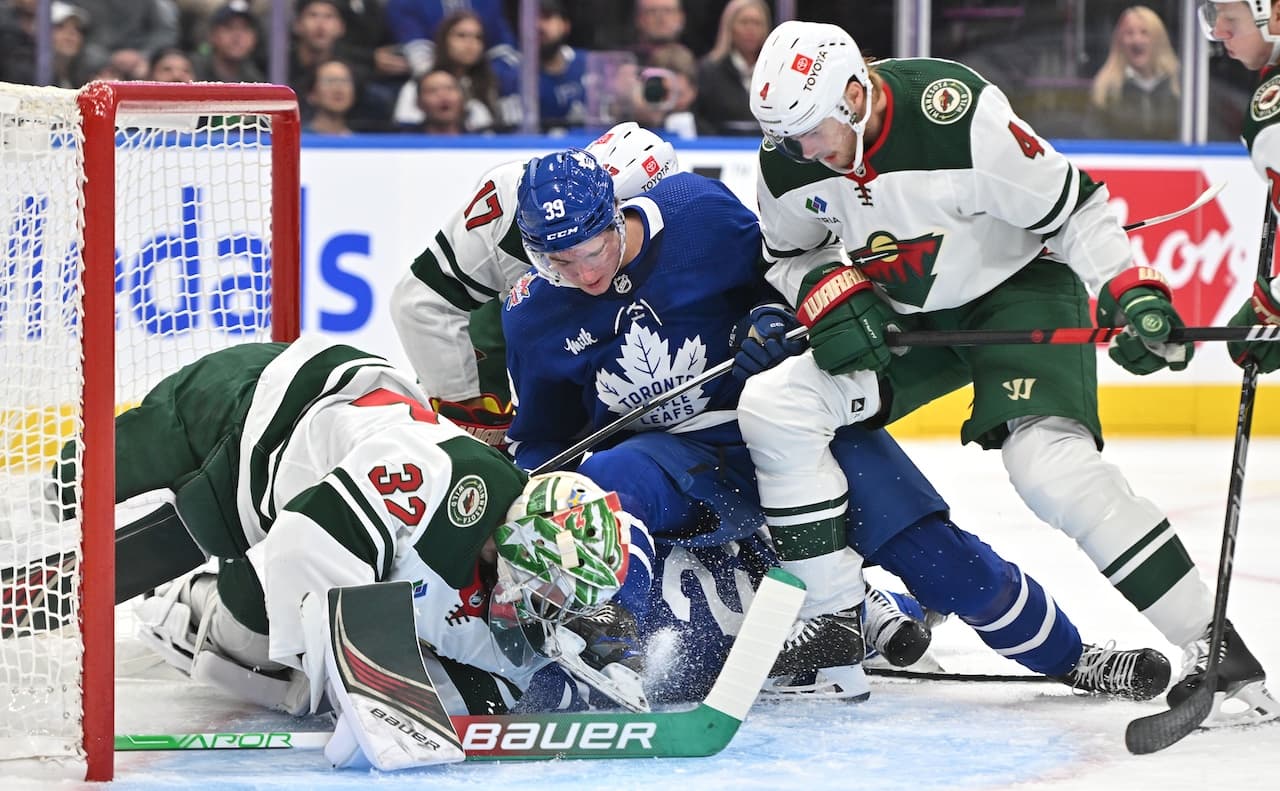 Photo credit:Dan Hamilton-USA TODAY Sports
Not to jump to any conclusions or anything, but if I were to wager some money on it, I would say it's highly likely – at least at this point – that Fraser Minten could be destined for the Western Hockey League once again in the not too distance future.
And if/when the Leafs elect to go that route, there's nothing wrong with that decision. There should be absolutely no shame on either side whatsoever.
Any way you slice it, the 19-year-old 2022 second rounder was barely supposed to sniff the NHL in training camp, never mind the regular season. There's no question he's exceeded expectations —and then some.
Having said all that however, by the game, by the shift, it's becoming increasingly clear that some extra seasoning ripping it up in Kamloops wouldn't be a bad idea. He's looked fine. Just fine. Again, we're talking about a kid who wasn't even on the radar to start the month of September and look where he is now. It's been an unbelievable run.
Furthermore, while there's no doubt the story's been incredible, it makes absolutely no sense to rush him along. If the Leafs have even a sliver of doubt regarding his ability to consistently crack the lineup, I think the decision should be an easy one. If there's one thing that's become abundantly clear over his first three NHL outings, it's that the pace in exhibition play is a bit different than the one he's seeing now in the regular season. To this point, he's seemed a fraction off on scoring opportunities, defensive chances, etc., which is very understandable.
Needless to say, if Minten were to be returned to the CHL, he'll undoubtedly dominate once again, and on top of that, he should have an excellent chance of making the Canadian World Junior squad. Considering all he's accomplished in a very short time, everyone involved should feel over the moon about the experience and his future.
Additionally, it's not like the Leafs don't have a myriad of options available to them in the AHL waiting in the wings for some NHL action. Pontus Holmberg would be my first call-up, followed by Nick Robertson and Bobby McMann. The organization has forward depth, so they might as well lean into it a bit.