I'm done with the Mitch Marner debate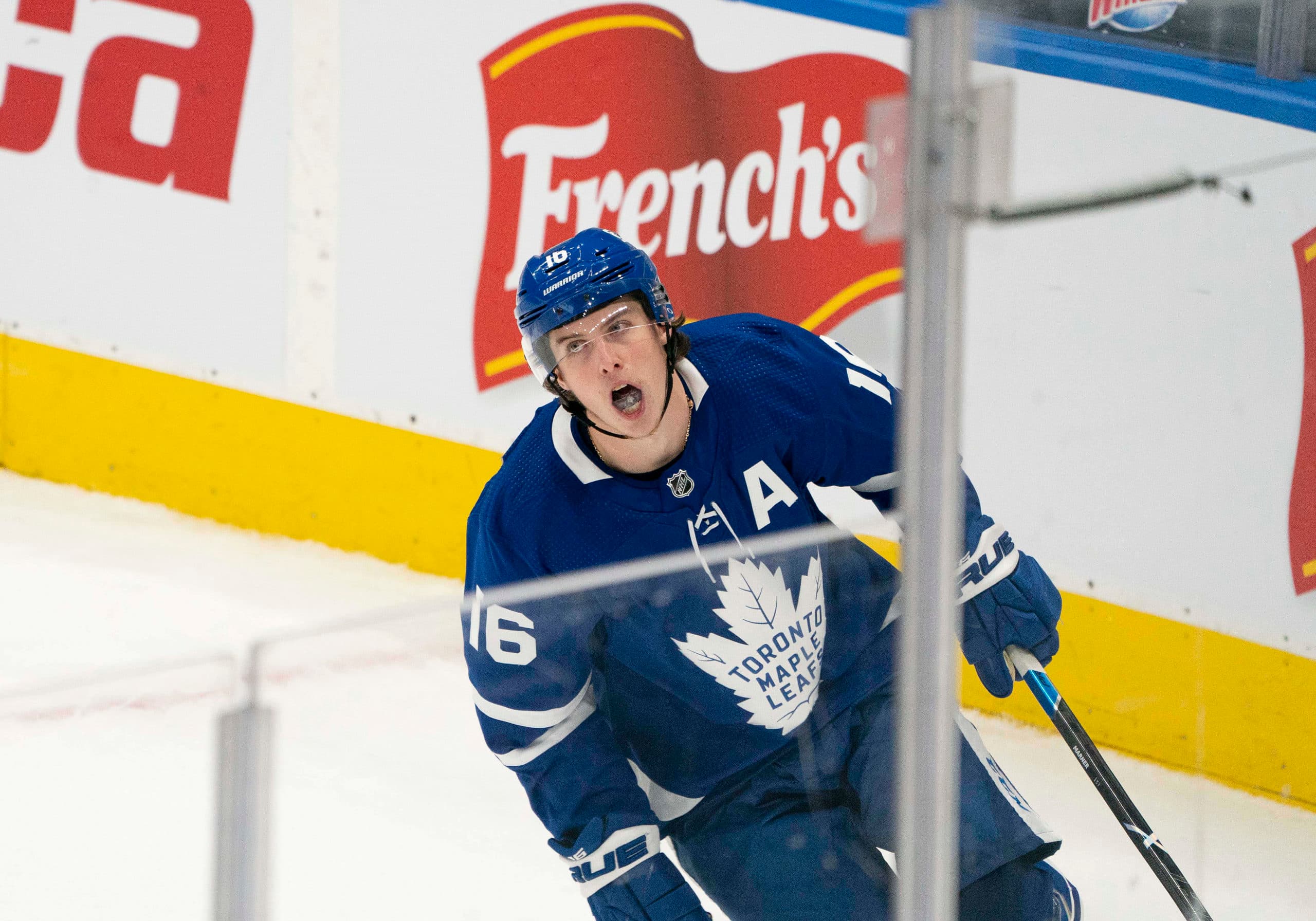 Photo credit:Nick Turchiaro-USA TODAY Sports
This summer has honestly been incredible. It's been a time where everyone could step away from the game of hockey for a while. For myself, this past year and a half has been the hardest part of my life, and it got to the point where watching the sport I love felt like a chore.
Obviously, seeing the Maple Leafs go out in the first round for the fifth-straight year didn't help that feeling. However, I've been able to step back throughout this break and really notice my feelings toward the team, and its players.
I'd like to discuss one player in particular — @Mitch Marner.
Are you still mad at him? You probably are.
Whenever I see someone upset about Marner, it's usually because of his contract value. The 24-year-old has the seventh-highest cap hit in the NHL at $10,903,00, and usually, every Maple Leafs fan has something to say about it. Some could be good, but usually, most of it is criticism.
But it's time to stop talking about it.
After another exit in the first round, fans were upset. I genuinely think people were more angry with Marner than the Leafs team as a whole. And that's astonishing to me.
Since being drafted in 2015, Marner has undoubtably been the second-best player on the Maple Leafs, only behind @Auston Matthews. Since he was drafted into the Leafs organization, Marner has had the most points, sits second in P/PG and has 15 more power play points than Matthews.
In the playoffs, though, you could argue that he's played better than Matthews just by looking at his point totals. However, that wouldn't be wise of me to do.
The biggest argument has been his latest playoff performance. Zero goals, four assists in seven games — it's not the greatest. Neither was Matthews' performance, which was one goal and four assists in seven games. I'm not here to compare the two, but I want to argue that neither person played better.
Unfortunately though, all the heat comes on Marner because of his contract.
But why? Is it because he doesn't score many goals? Is it because it looks like he's lacking effort? What is it?
A big reason as to why the Leafs were eliminated by Montreal was a lack of primary scoring, as well as the big word: killer instinct. We still don't know if Marner or Matthews have that trait, or can even gain it. But it's unfair to criticize a player, who's known to be a setup man, for not scoring goals.
That's similar to being upset about a golf cart because it's not going fast enough. They're not supposed to go fast, they're supposed to get you around the course.
Marner is supposed to set players up to score, and while it would be nice to see a goal here and there, it's not expected from him every game. Sure, he could've had more assists — literally every player on the Maple Leafs, other than @William Nylander, @Alexander Kerfoot, @Jason Spezza, and the defence could have played better.
It's astounding to see the word "Mitch Marner" trending on Twitter when another team signs a player to a contract. Like seriously, if you're someone who's discussing his contract value in July or August, go outside. I understand being upset in the first week or two after they were eliminated, but three months after? Seriously?
There's also the fans who believe Marner should be traded. What trade are the Leafs going to win if it involves him?
Absolutely none.
Marner is the player that brings this team to life. The players say it, Sheldon Keefe says it, as does Kyle Dubas. You witness the energy he has, how much light he brings while he's on the ice — and you want to be mad at the guy because of his contract?
It's fair to criticize his play because every player deserves it from time to time. But to argue about his contract value, when he's putting up more points than Matthews in the regular season and only having one point less in the playoffs — just stop.
You're upset at him because he dragged his contract negotiations out and got a price he deserves. Don't be upset at the guy for getting the money he wanted — be upset at the team for signing him to that price tag, or the NHL for not having a luxury tax and a higher salary cap.
Aren't you all for players getting the most money they can?
Nobody should be upset at Marner for doing what's best for himself. I would've signed his contract yesterday if it was presented to me, and you probably would too. Bottom line is — it's okay to criticize. But to do it in July or August, after he had the best regular season of his career and was eliminated because the Leafs got unlucky just looks bad.
Heck, he's had to turn off his Instagram comments because fans have gone straight to his account after losses.
Maybe I'm not being harsh enough on him, however, I don't think that's the case. Marner is a human being, and we all have bad days, bad weeks, bad months. Let the guy live, allow him to be the person he is, and stop getting upset because he's making a lot of money.