Jack Campbell could end up starting both tonight and tomorrow night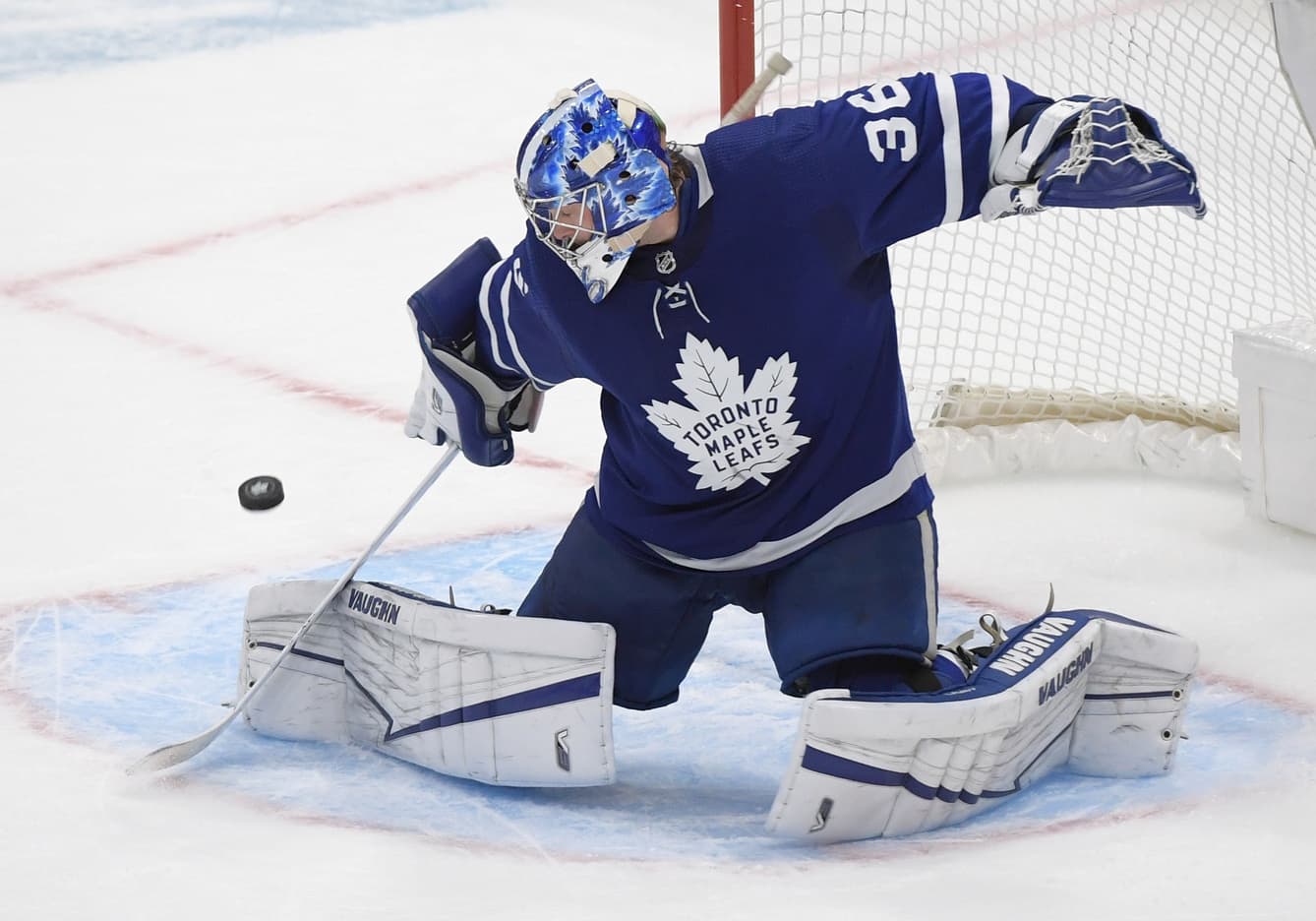 Photo credit:© Dan Hamilton-USA TODAY Sports
Like anyone on a Friday, everyone is asking Sheldon what he's up to this weekend. For some reason, he's being weird and cagey about it, like he's got something to hide about his plans this weekend. Specifically, he's not revealing which goaltender will start Saturday night's game. Here was his quote from today:
We know that @Jack Campbell is getting the nod for this evening's tilt against Calgary, but for tomorrow's game against Buffalo, all we know is that they "have a plan".
With @Joseph Woll backing up Campbell in @Petr Mrazek's absence due to a re-aggravated groin injury,
it was assumed that he would get his first NHL start on Saturday.
And that could very well still be the case. But with Keefe acting like my relationships in my early 20's and refusing to commit, the door is open for something else to happen.
My theory is, since Campbell posted a shutout in the game on Wednesday against Philadelphia, there's a chance that Campbell could again find himself having not allowed any goals (doing my best to avoid a jinx here). If we see Campbell manage to not let anything past him in a second straight game, that would be an impressive streak for the already dominant season he's having. Could Keefe have that in the back of his mind? I know that if I were Jack's coach, I'd have a heck of a time deciding whether to let him keep the streak going or not, if it happens.
This is farfetched, I know, but with Red (Taylor's Version) on everyone's mind, it's possible that Keefe doesn't want to be the one to take a masterpiece and tear it all up.
We've seen coaches put their goalies in this situation even without a possible streak to maintain. We've even seen Keefe do it before, with Frederik Andersen. With their expensive backup hurt and a rookie in to replace him, the likelihood of that happening climbs. Then, you add the caginess of Keefe's answers on the subject to the mix, and baby, you've got a conspiracy going.
Of course, if you ask me, and probably most others, it's a bad idea. It's been shown that
goalies starting two nights in a row have a notably reduced save percentage,
and with the workload Campbell has already born this year, I can't say that I think it's a good plan, if that is, in fact, the plan. It's also important to note that their opponent on Saturday is the meager Buffalo Sabres, who are currently riding a 5-game losing streak.
This thought exercise is only meant to flesh out what I think is the only reasonable possibility for why Keefe isn't committing to starting Woll on Saturday. If I'm wrong, which I hope I am, then we'll all be hoping for great things from Woll's first NHL game.