Jack Campbell in 'Uncharted' territory as he deals with struggle in play as No. 1 Maple Leafs goaltender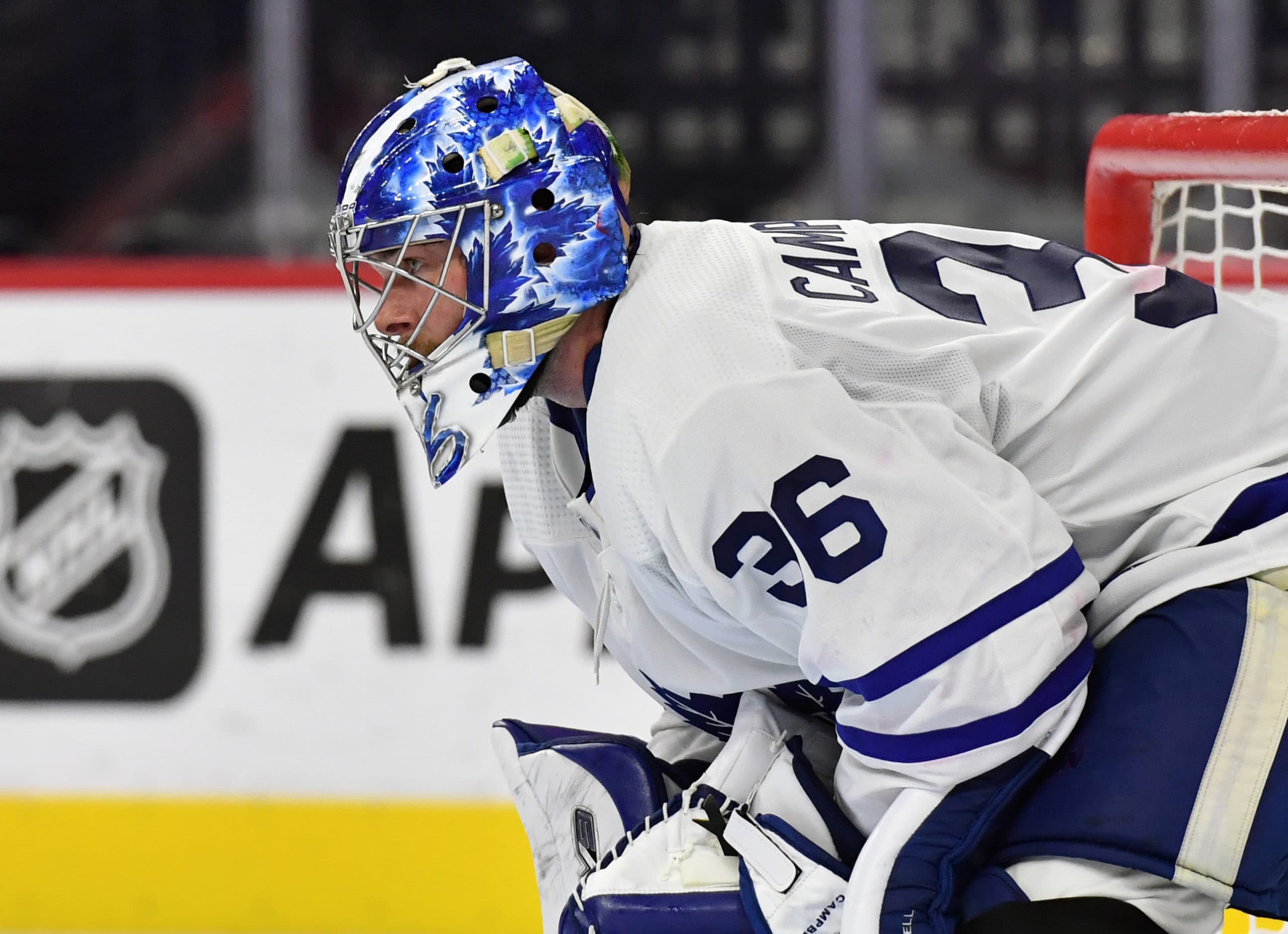 Photo credit:Eric Hartline-USA TODAY Sports
WASHINGTON — Jack Campbell is eager to eventually get back in the net after he was pulled while his team was in a winning situation against the Detroit Red Wings on Saturday.
"I don't sugarcoat anything for you guys. I always give it you straight and for me, it's just not up to my standard,' Campbell said on Monday before the Toronto Maple Leafs on the Washington Capitals at Capital One Arena. "There's been a little stretch lately where it just hasn't been up to my standard."
Campbell allowed five goals on 25 shots and was pulled in the third period after he allowed three goals in the span of 4:07. It was the latest in a stretch of difficult starts for Campbell, who has struggled to find consistency in his game.
Petr Mrazek will start against the Capitals on Monday after he finished Toronto's 10-7 win against Detroit. That will give Campbell a bit more time to take a break from the action after what's been a difficult stretch of games for Toronto's No. 1 goaltender.
"I'm just excited, it's a new day and just moving past it," Campbell said. "But, thankfully, the boys really bailed out there and Petr came in in a really tough situation and made saves down the stretch there and we're able to pull off the win."
After posting a .918 save percentage in October and following that up with a .959 save percentage in November where he earned himself his first NHL All-Star Game appearance, Campbell fell to .909 in December and then followed that up with save percentages below .900 in January and February.
It's an unprecedented year for the late bloomer.
Although highly-touted when the Dallas Stars drafted Campbell in the first round (11th overall) in the 2010 NHL Draft, Campbell didn't earn a No. 1 NHL goaltending spot until he unseated former Leafs starter Frederik Andersen in a pandemic-shortened 56-game season.
Now in what has been his first full  82-game season as a starter in the NHL, Campbell's hot start coincided with Petr Mrazek's injury issues that sidelined him for the first couple of months.
A solid start from Mrazek on Monday may have a large effect on how Maple Leafs head coach Sheldon Keefe deploys his goaltenders going forward. However, he was non-committal about any future arrangement.
"It's day-to-day," Keefe said. "We'll just deal with the day in front of us and gather as much information as we can."
Mrazek has never had back-to-back starts with the Maple Leafs since he joined the club in July after signing a three-year, $11.8 million contract.
As for Campbell, he isn't going to make any sudden adjustments to his approach to the game. During the team's day off on Sunday, he spent the day walking around Washington seeing the sights and then watched the movie 'Uncharted'.
"I mean, it's not really my game," Campbell stressed.  "I'm the same goalie, it's just having fun and chilling a little bit."
Keefe seemed to affirm that assessment of Campbell's play.
"It's a mental block kind of thing going on right now that he's got to work his way through," Keefe said. "But he'll get there."