Jack Campbell is an elite goaltender, maybe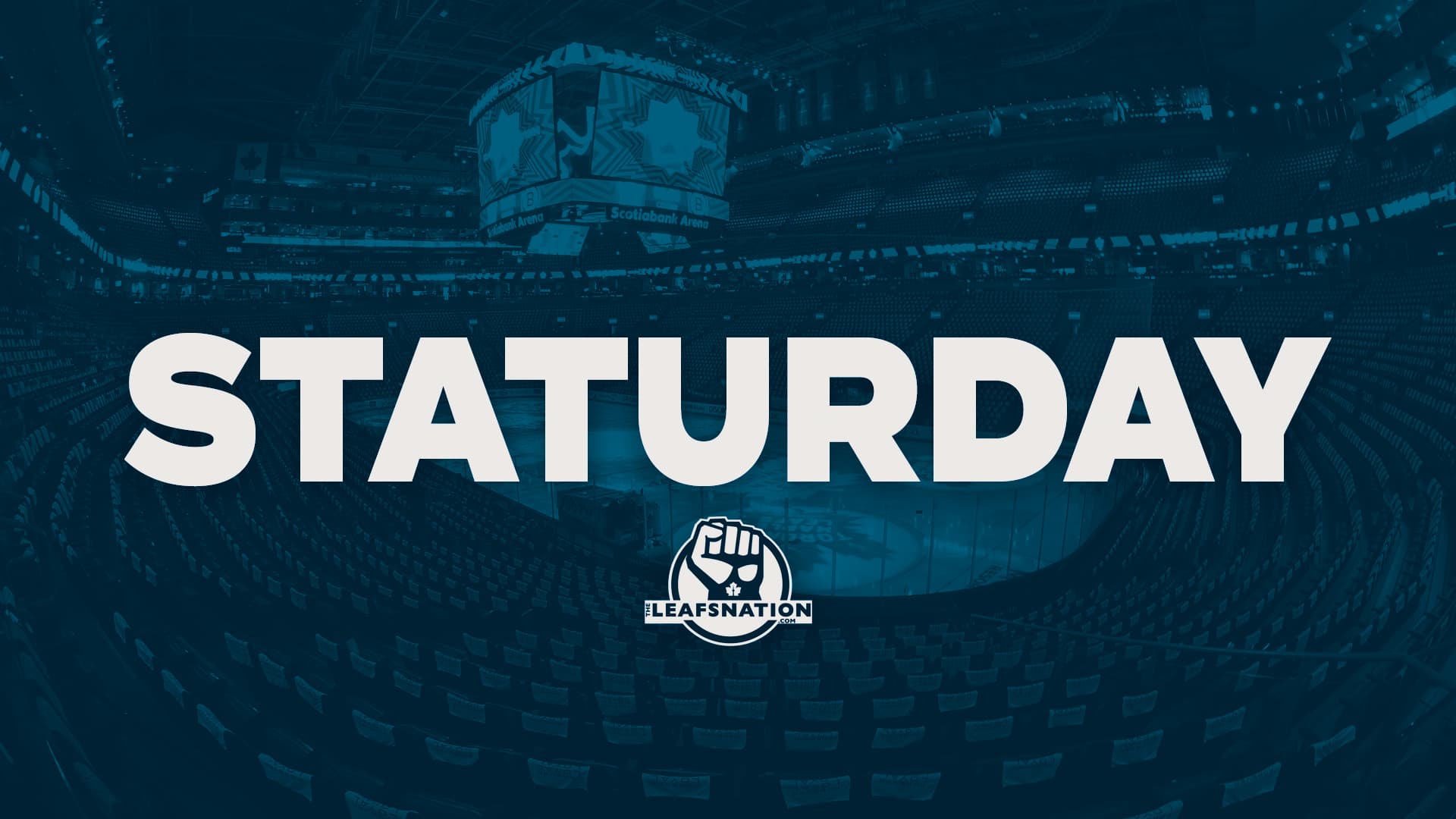 In the early days of these Staturday columns last season,
I took a look at the incredible numbers
that @Jack Campbell was putting up. It was after only 8 games of the 2020 season, and was at a point where we still weren't sure whether he or @Frederik Andersen was our starting goalie. The conclusion was: he's playing like a top-5 goalie in the NHL, but it's only 8 games.
In 37 games across the 2020-21 and 2021-22 seasons,
per Evolving Hockey,
Campbell has a 93.09% save percentage in all situations, good for second in the league behind only @Jeremy Swayman, who has half of the ice time that Campbell does.
But while save percentage is simultaneously one of the easiest and most valuable goalie stats we have, efforts by people smarter than me over the years have attempted to come up with better ways to evaluate goalies than that. We'll look at some of those ways here, and what picture they paint about the goaltending elite status of @Jack Campbell.
Danger, Danger! HDSV%!
One of the ways we could evaluate Jack "Electric Thirty-Six" Campbell and goalies alike (
reference here if you're very confused
), is using High Danger Save Percentage, or HDSV%. Analysis has shown that HDSV% has a very high correlation with overall Sv%, much higher than Medium or Low Danger counterparts:
It also just as good a predictor of future success as regular Sv%, when you factor in the number of Low and Medium Danger shots a goalie faces, as proven by Matt Cane in
this piece on Puck Plus Plus
.
We can go one level further as well and look at not just shots on goal, as the above does. This quote from Brian Daccord in
Hockey Goaltending (2009)
explains why we might want to include missed shot attempts in goalie analysis:
"Many of the things you do during a game without making a save may not show up in the game summary or on the highlight reel but do show up in the win column. It could be tipping a pass from behind the net, leaving the puck in a good position for your defense, making a great angle play that forces the shooter to miss the net, or clearing the zone for your team with a hard shot off the glass. … That is what separates the average goalies from the best goalies."
So, then, from MoneyPuck, here is the Unblocked Shot Attempt Save % leaders from this season:
We can see that Campbell sits 5th in this, which is a very good sign that the success he's having this season will continue, because it isn't influenced by Low or Medium Danger shots against.
Beating Expectations
Another way to evaluate goalies is using "Expected Save Percentage". Instead of eliminating Low and Medium Danger chances from the equation, this model will give weights to each shot depending on where they came from. It's exactly the same idea as an Expected Goals model, which we've covered numerous times in these columns.
The artist formerly known as DTMAboutHeart, Dawson Sprigings, who is currently the Associate Director of Analytics and Lead Data Scientist for the Colorado Avalanche, shows in
this article how valuable Expected Save Percentage is,
specifically the difference between Expected save percentage and actual save percentage, denoted xSv% (a convention I personally dislike). From that article, Sprigings shows that this difference is a more repeatable skill than simple unblocked save percentage as you get more and more games in the sample:
There's another way to look at this, which is Goals Saved Above Expected (GSAE). It's a very similar idea, where each shot has a weight associated with it based on where it was taken. Just above, you add up each weighted shot, which is expected goals against. Then, instead of dividing that by unblocked shots against for expected save percentage, you subtract it from the number of saves the goalie has made. If they've made saved more goals than expected, this shows up as a positive number, and the reverse is also true. However, I can't find any public data to say whether there's any added value to looking at it that way. I've included both in the table below, but ranked on the difference between save % and expected save %.
Once again, Campbell looks great, sitting 3rd in the NHL in this metric, a shade behind @Frederik Andersen himself, and quite a gap behind @Sergei Bobrovsky.
Final Thoughts
It's easy to conclude from the above that Jack Campbell has clearly maintained the level of excellence he was showing after just 8 games early in the 2020-21 season. He may even be the best goalie in the league right now, being the only goalie who appears in the top 5 of all three main stats we looked at today: regular sv%, high danger unblocked sv%, and sv% above expected.
At the end of the day, though, the same old caveat, "goalies are voodoo", is still mostly true. All of these stats have very limited abilities in predicting future results. The variance from year to year can be staggering. So the next question, now that we know that Campbell is playing like one of the best goalies in the league, is how do the Leafs go about keeping him?
In the 1000 shots that Campbell has faced over the last 2 years, he has a 93.09% save percentage. This chart suggests that there's a 10% chance that this is 100% luck. That's certainly better than if he had only a ~92.5% save percentage, the chance of it being 100% luck would be almost 30%.
A 90% chance that Campbell is earning his results to some degree makes it pretty clear that he's a pretty good goalie. But to expect these results to continue would be almost farcical. Looking at how that plays into a future contract is beyond my skills, but it will definitely be interesting to watch.