Jack Campbell is due for some rest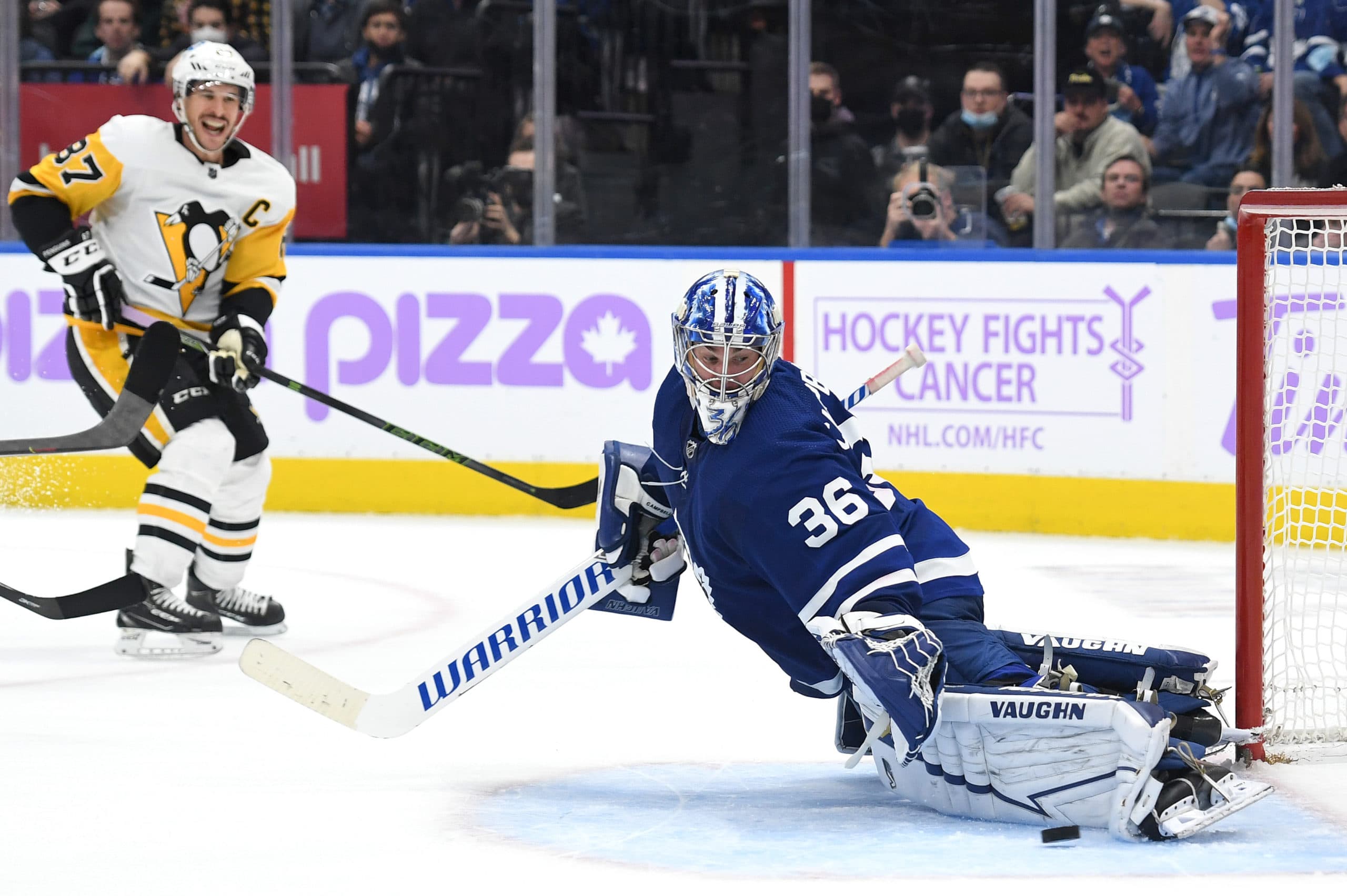 Photo credit:Dan Hamilton-USA TODAY Sports
I'm very aware of how protective Leafs fans are of Jack Campbell, so let me start by saying this is in no way a criticism of Jack Campbell, who is in my mind the clear cut MVP of the Leafs this season. This is however a recognition that despite him not looking terrible in the past few games, this does constitute the toughest stretch of the year for him, and there's a simple readily available solution, and that is to get him some rest.
Last night marked Campbell matching his Leafs high number of games in the regular season with 22. It also ties Campbell for his second highest total of games played in a season, his highest total being 31. We are 28 games into the season. So when his highest percentage of games played in for a season is just under 40%, there is no doubt a bit of an adjustment to being involved in over 75% of the games and playing at a pace that would see him starting 60 games, a workload he hasn't had since the 2010-11 season with the Windsor Spitfires, if you include the playoffs. He now has a decade of wear on this body.
That's not to say that Jack Campbell is showing much in the way of signs of fatigue. Prior to last night, he's only had 3 sub .900 save percentage games this season, but tougher night against the Lightning preceded by a game of highs or lows against the Blue Jackets, and .903 night a couple of games earlier against the Avalanche, this is a sign of Campbell's numbers declining (or regressing if you will), and even Campbell's .925 against Minnesota was his second worst save percentage in his last ten games at that point. Basically, even when Campbell is seeing his numbers drop, they are around the best the Leafs could hope for.
GSAE
GSAE/60
Sv% AE
Results
16.5
0.819
0.0015
Rank
1st
3rd
2nd
via moneypuck.com
So yeah, Campbell is pretty darn good, but the start to December has been sub .900 in save percentage. By no means a time to panic in regards to Campbell, especially when the solution to the situation is walking back into the locker room possibly as soon as this weekend. The answer, of course, is Petr Mrazek.
Mrazek doesn't have to be Campbell, and it seems like while he was out he lost his shot at this being a balanced tandem and the motivation for him for the rest of the season is to probably play to audition for a starter or increased workload 1B role somewhere else in the league next season. It seems pretty clear Campbell is the guy here, and Mrazek is a one season luxury if he plays well or a three season curse if he goes off the rails. Though even if he goes off the rails, the fact that Toronto has a goaltender option they feel more comfortable going to than Woll or Hutchinson is a plus. At his minimum, Mrazek is that.
In the short term, after Saturday's game the Leafs are in a situation where they play 4 games in 6 nights on the road. Even splitting that between Mrazek and Campbell is a beneficial situation, and giving Mrazek the Saturday start against Chicago doesn't seem like a terrible idea either. Beyond that the December workload for Campbell looks a lot more manageable with just three games after the 19th, but even the games on the 27th and 29th seem like they should be split with the amount of work Campbell has put in. January starts with an equal need for a strong tandem that can lighten Campbell's load as there are 5 games within the first 8 days, and two back to backs with the first two weeks.
February either has the potential to be a very restful time for Campbell if he is not on Team USA, but in the event that he is selected being able to go with Mrazek following the Olympics would be very beneficial for the Leafs, even if Mrazek's workload for the Czechs will certainly be what Campbell sees.
With 54 games remaining, it's very likely that Sheldon Keefe is going to try and give the bulk of those to Campbell, but realistically, a 50/50 split gets Campbell one game shy of 50 games, and he's definitely going to see more than that. Prescribing a definitive split at this point seems unnecessary, but given that there might be some signs of fatigue showing, and a viable second option available, the Leafs can be a lot more conservative with Campbell's starts than they've been so far.