Jack Campbell reminisces on time with Maple Leafs, ready to be number one goalie for Oilers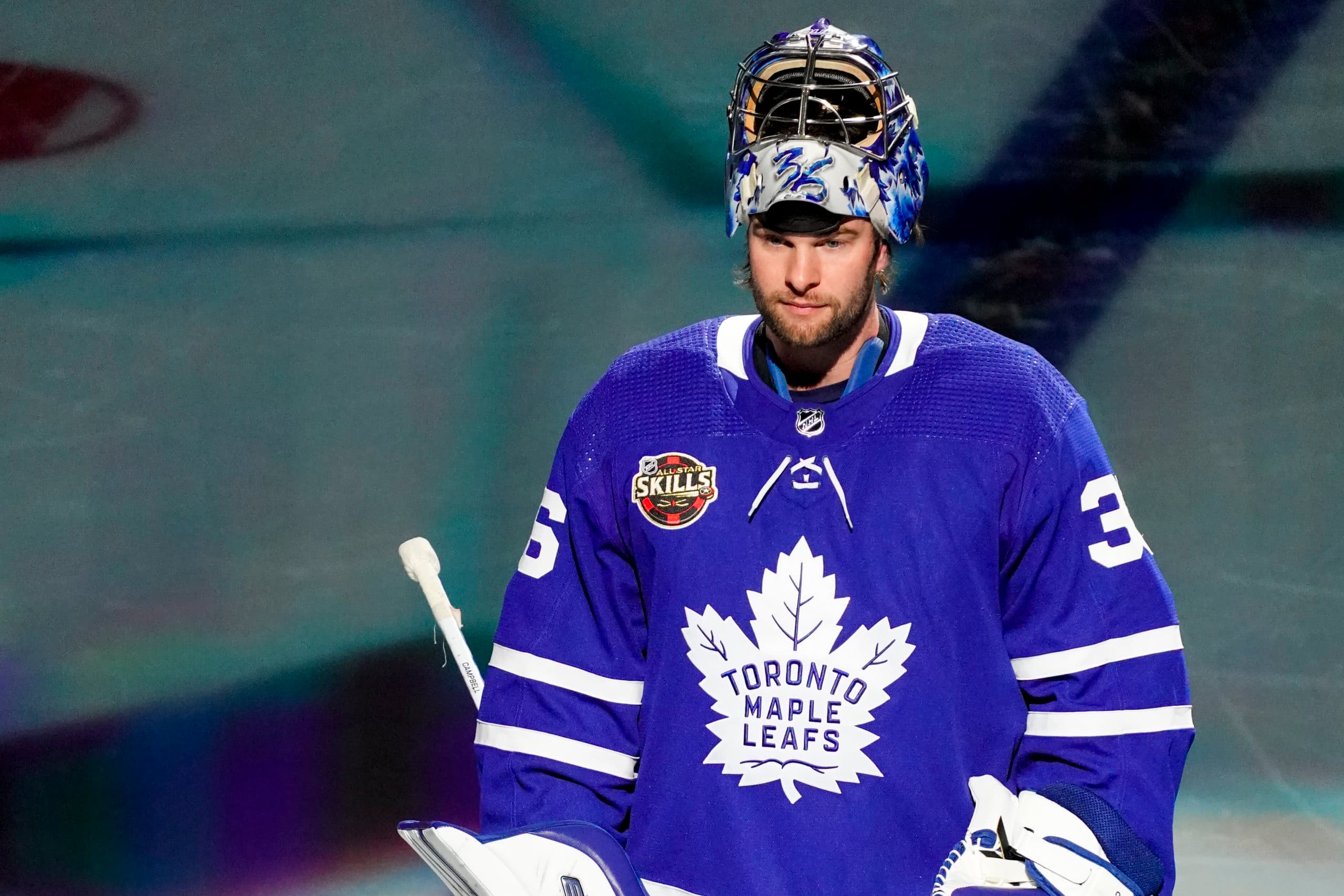 Photo credit:Lucas Peltier-USA TODAY Sports
Jack Campbell left the Maple Leafs organization as one of the most beloved goaltenders this team has had in a long time.
Whether it was the "Soup!" chants when he made a save, the stick taps and winks after he covered the puck, or the fun-filled quotes he'd give the media — the 30-year-old was a special player for Toronto.
But after signing a five-year, $25-million deal with the Edmonton Oilers, Campbell is on a new quest with the same end goal as every other team; to win the Stanley Cup.
"I just want to be the best I can."
Campbell said to Edmonton media on Friday
. "I learned a lot, gone through a lot of adversity, but I think playing in Toronto and the different markets I've played in have prepared me for this moment. The team's ready to do special things and I think my adversity will allow me to be prepared to do that."
To say the 30-year-old's final season in Toronto was rocky would be an understatement.
He began the year off strong, having a .942 save percentage through the first 20 games. After that, though, Campbell struggled mightily with being a consistent netminder, finishing with an .894 save percentage in his final 29 games of the regular season.
In March, the 30-year-old battled a rib injury which kept him out of the Maple Leafs' lineup for almost a month. Campbell was able to play the rest of his games after returning from that injury, including the playoffs, but he still was battling adversity and consistency on most nights.
And as Toronto's playoffs came to a close, so did his tenure of being the number one goaltender for the Maple Leafs.
"Getting that opportunity in Toronto to be the number one guy just gave me the feeling that I was looking for my whole career." Campbell said on Friday.
Now, although he's going to be playing in a different city and wearing different colours, the 30-year-old still believes there's similarities between Oilers and Maple Leafs fans.
"I mean, it's two amazing fanbases and the passion the fans have in both cities, and I can't wait to see the oil country, playing in the orange and blue this year." Campbell said. "So, we'll see the differences, but so far I'm just absolutely loving everything about being here."
This summer was a first for Campbell — getting the chance to hit free agency and sign with whichever team he wanted to. The next step is being a healthy and consistent goaltender throughout a full season in the NHL, and that will be a much more difficult task.
But if Campbell has taught people anything, it's that he doesn't shy away from the tough road that lies ahead.
"I just knew all along I could be a number one goalie. It's not just being a number one goalie, my goal is to be the best I can be and help this team (the Oilers) win a Stanley Cup and continue from there."
(Statistics via Hockey-Reference.com)