Jake Muzzin is the hero we don't deserve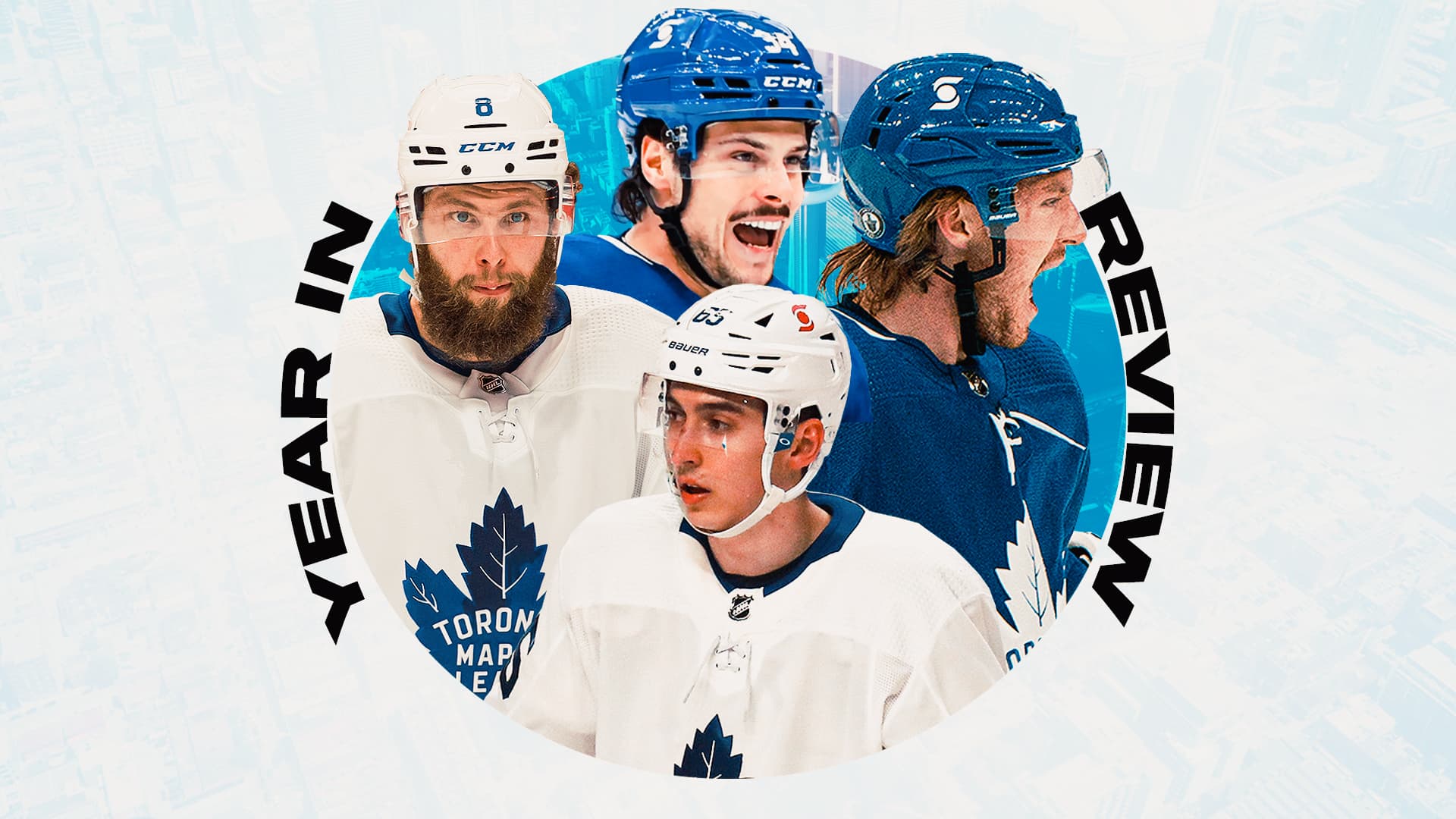 Photo credit:Nick Barden
Leafs fans argue about a lot. Should the Leafs trade Mitch Marner? Should the Leafs trade William Nylander? Is Jake Gardiner bad? Is Tomas Kaberle bad? Very rarely do you find a player that just about everyone in this fanbase universally likes, especially in this era of analytics.
Jake Muzzin is the kind of player that fits everybody's needs. He's got that tough physical edge and experience that the grit and character side of the fanbase has been looking for in the Mike Komisareks and Jeff Fingers and Tim Gleasons and Roman Polaks, but he's also a very good defensive defenseman from the stats side of things. He is the biggest cog in the Leafs d-core, and when he goes down, it feels like the team will too.
And that's exactly what happened in Game 6, as he got hurt midway through the game and would've been out for three weeks, but thankfully his teammates cared about him so much that they made sure that he only missed one game. It was the second year in a row that he got hurt in the middle of their playoff series and they definitely didn't look the same without him.
But that's what makes him so special for the Leafs, and when he's healthy, he's one of the most important members of the team. But at age 32, he's not going to have too many effective years left in him, especially with his style of play, so it's important for the Leafs to make at least some noise while he's still effective.
Season Recap
In a year as chaotic as 2021 has been, Muzzin was business as usual on the ice. He was the go-to guy for shutting down the other team's top opponents, and he did it effectively. He found himself strapped to Justin Holl for most of the season, and it very much showed who was driving that pairing. Holl is a solid defenseman who is definitely capable of playing at the NHL level, but he probably wouldn't be getting shutdown minutes if not for Muzzin.
He dealt with a couple injuries throughout the season, and there were a few instances where his age started to show, but for the most part, he was his usual perfect self.
By the Numbers
If there's one aspect of Muzzin's game that is surprising, it's his point production. Since joining the Leafs, he's putting up point pace at just under 40 points in an 82 game season, including 27 points in just 53 games this season. For a shutdown defender, he also doesn't like to be shutdown.
Part of that comes from his own skill and IQ, and part also just comes from being a good all around defender, and great at possessing the puck. His 56.79% 5v5 expected goals share ranked 18th in the league this season among defenders with at least 300 minutes, and he also ranked first in his division in that regard this year. He's one of the best at driving play from the back end, whether that's by creating scoring chances, or preventing them in his own end.
It also translated to his overall offensive and defensive game, as he ranked 21st among defensemen this season in offensive goals above replacement, 14th in defensive goals above replacement, and eighth overall. His regularized adjusted plus-minus also shows that he's just really good at every aspect of the game.
Where do they go from here?
For the time being, Muzzin isn't going anywhere. He's super important on the blue line, and a big reason why the Leafs were looking like serious contenders in the regular season. He's going to be protected at the expansion draft, and it's hard to see Dubas trading him.
The big question is always going to be age. If next season happens, and there's a very clear sign that age has taken its toll and he's not as effective anymore, there might be a few more questions about trading him, especially on his current deal.
He only has three more years at $5.625 million, but that's a huge chunk of the cap on a cap strapped team if he's suddenly not as good anymore. The Leafs future up front may seem bright, but the back end is a bit older and that window can slam shut in an instant, which makes these past few wasted seasons hurt that much more.