Jason Spezza deserves so much better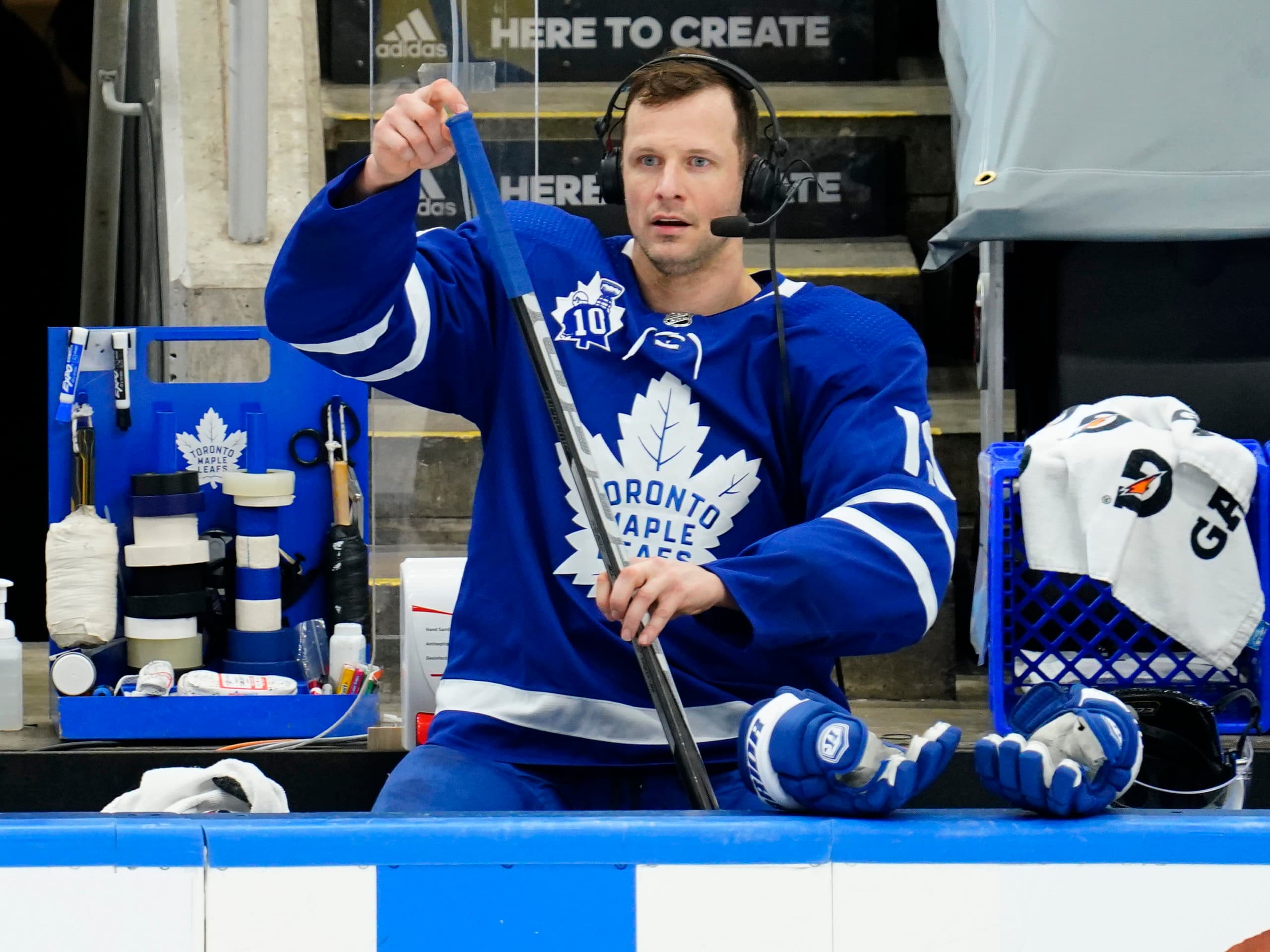 Photo credit:John E. Sokolowski-USA TODAY Sports
The Toronto Maple Leafs don't deserve Jason Spezza.
In the final episode of TLN's Year In Review coverage, we look at a living legend who, despite watching this team utterly and completely crumple under pressure not once, but twice now, and is still willing to come back for more at way less than market value. All for the love of the game and the love of that absolutely cursed team crest.
Jason Spezza deserves so much more than playing for a team that is wasting the twilight years of his career. He should have by rights, taken the first offer he got from a team like Tampa, or Colorado, or any other legitimate contender, make a couple million and at least have a taste of success, rather than come back for more (almost guaranteed) punishment that comes with being a member of the Toronto Maple Leafs.
There were only two other players on the ice in Game 7 who gave a full, complete effort- William Nylander and Jack Campbell. On a team with two $11-million forwards, Jason Spezza should not have to be both the beating heart of motivation and the engine that drives the bus forward to success. Give this man an 'A' on his sweater and treat him like a king, I can think of one lazy, overprivileged, overpaid and undeserving member of the current leadership group, in particular, to strip it from.
Season Recap and Statistics
Spezza produced 30 points in 54 regular season games and added 5 more in the 7 playoff games. He did all of that playing an average of 9 minutes per game, which ranked him 3rd in the regular season in points per 60 minutes at 5v5 with 3.08. Only Connor McDavid (3.57) & Brad Marchand (3.25) had more.
Couple in the fact that he did this while constantly moving from Center to the wing, being relegated to the second Power Play unit (despite having a better performance at times than some members of the top unit) and never playing with the same linemates over a consistent stretch of games, I can't help but be impressed at the body of work Spezza has put out there as a Leaf.
Where Do We Go From Here?
I don't think I could possibly voice my feelings on Spezza any better than I did at the top of the article. He is one of four Leafs who will have my respect for the entirety of next season, regardless of results on the ice. He is one of the few who has shown time and time again that he truly wants to be part of this team and gives 100% on every shift.
Is he a core player? I would say he is the core player. Every other member of this squad should look to him as a model for how to play in this league every damn night. If they do that, they might just get a bit of respect by the time the playoffs roll around next year.
Can he be better? Like many things about the Leafs right now, I don't know the answer. The odds are certainly against him given his age, but that's not stopped him before and from the looks of things, he's not planning on letting it stop him now.
Stats courtesy NHL.com and Sportsnet.