John Scott on Auston Matthews: "He's going to walk in free agency.": Leafs Morning Take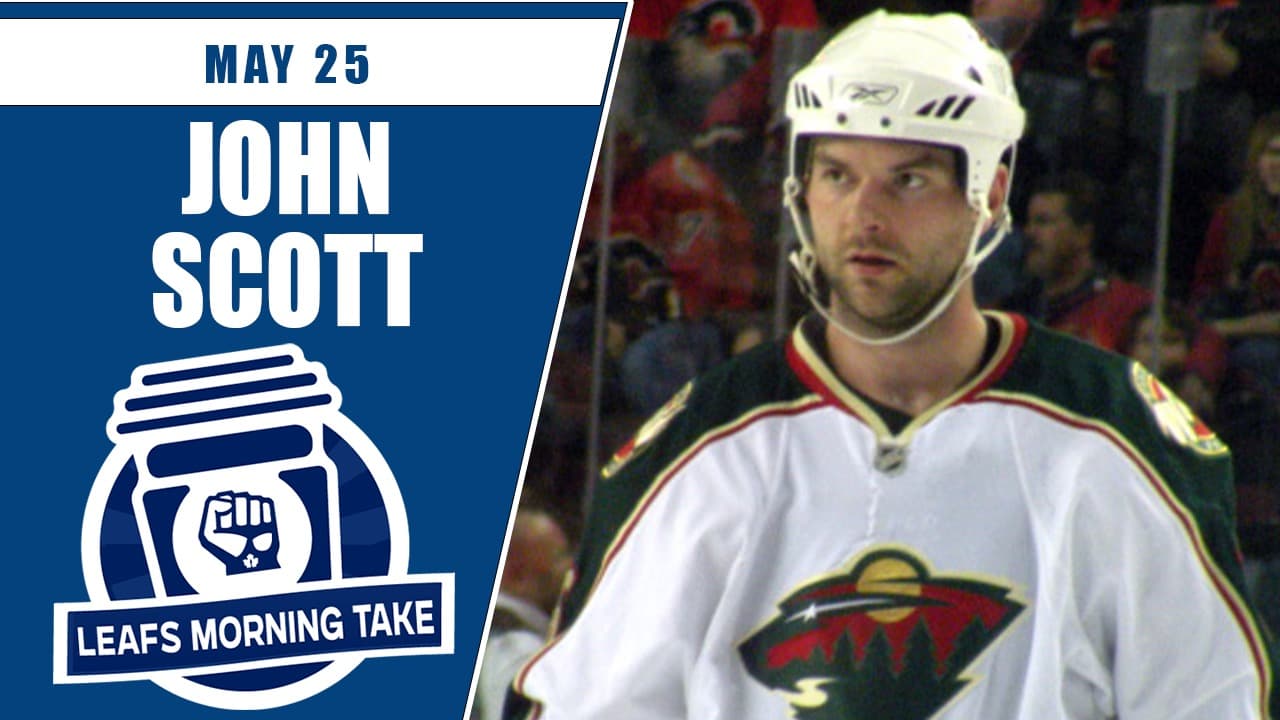 If John Scott were the GM of the Toronto Maple Leafs, suffice it is to say, they would look dramatically different next season.
The former NHL tough guy/current host of the Dropping the Gloves podcast was the feature presentation of the
Thursday edition of Leafs Morning Take
. Before we got to Phil Kessel's former handler, we hit on a variety of different topics.
We kicked things off by talking about the Florida Panthers. Since going down 3-1 against Boston in Round 1, Paul Maurice's squad is 11-1. They're off to the Stanley Cup Final for the second time in franchise history and the first time since 1996. Also, I got Rosey to break down that massive Sam Bennett hit last night on Jaccob Slavin.
After that, we briefly discussed Kyle Dubas' whereabouts. The now former Leafs GM was spotted at Pittsburgh's practice facility on Tuesday meeting with the likes of Sidney Crosby. It's happening, isn't it? Meantime, once again, Corey Perry's name is being linked to the Maple Leafs ahead of free agency this summer. Does it finally happen?
Furthermore, as mentioned, John Scott graced us with his presence. And he brought the heat. He didn't hold back one bit with his hot takes, that's for sure.
Lastly, Rosey went back to the 1P over (DAL/VGK) for the
Betano Wrap Up
.
Join me on Friday at 11 AM ET to tie a bow on another week of LMT. Also, Jay Rosehill will stop by for his infamous 3 Hits segment.