John Tavares off to a bright start for the Toronto Maple Leafs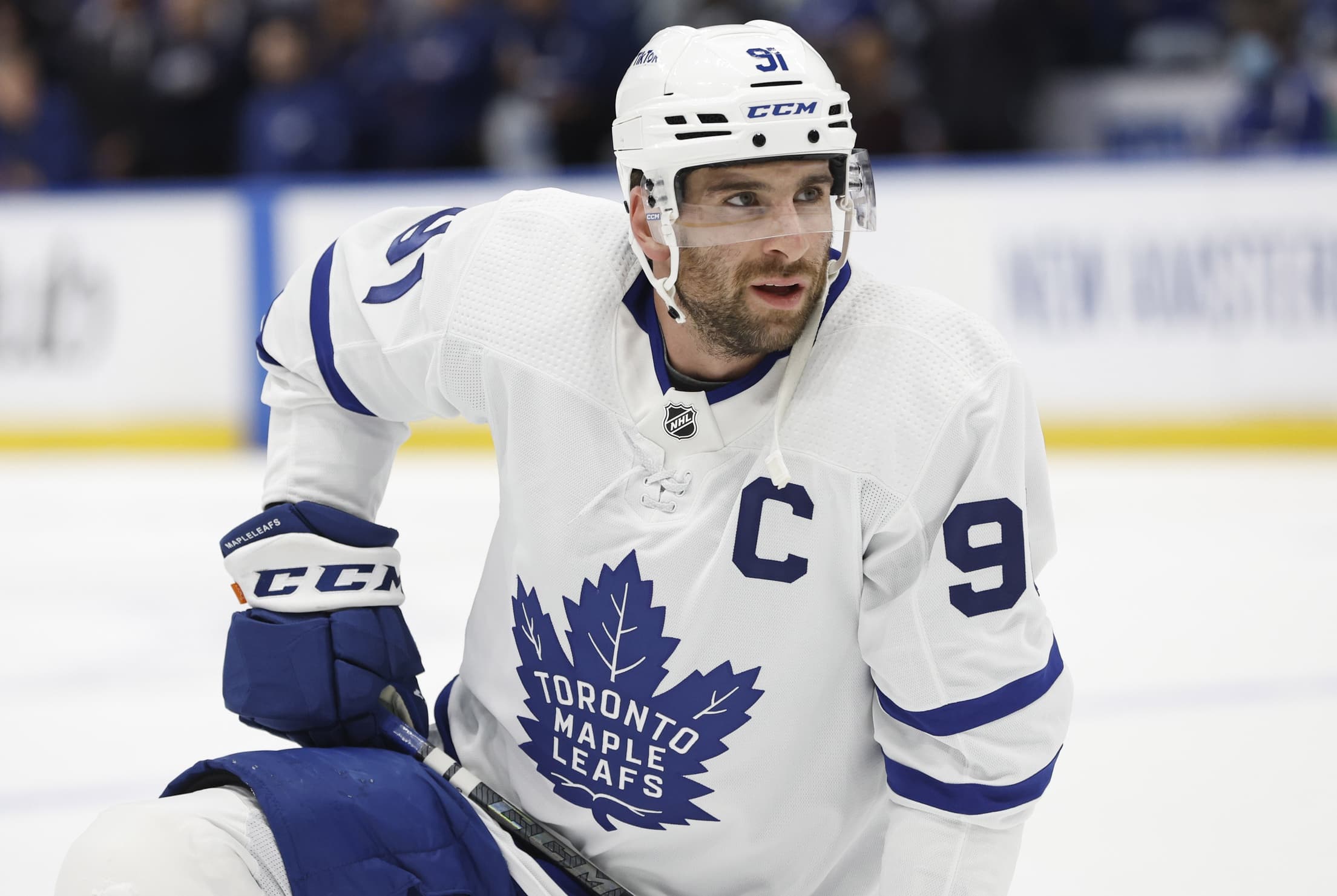 Photo credit:Kim Klement-USA TODAY Sports
Entering the 2022-23 season, it was unclear how early on team captain John Tavares would be able to take to the ice. Five games in and he has had quite a bright start for the team.
After enjoying a long, healthy summer it looked as if Toronto Maple Leafs captain John Tavares would be entering the new campaign fresh and ready to take the league by storm with his teammates. By the time training camp rolled around, there were concerns over the oblique injury he suffered that could have kept him out for a few weeks into the regular season.
As ever, though, the team's quiet, focused leader simply worked on getting himself back into shape as quickly as he could
despite the worries
that re-injury could see him miss an extended period of time. Losing Tavares to start the year would have been less than ideal, to say the least, even though the team's offence looked solid in pre-season action while the captain was unable to play.
With five games under their belts, however, it's clear just how important Tavares really is to Toronto, even if results have not been perfect so far. In his opening appearances, Tavares is playing at a point-per-game pace with a goal and four assists, three of which have been primary assists. Tavares has been a solid contributor on the ice, despite currently shooting a career-low 5%, with his goal and two of his assists coming on the powerplay.
He has also been his exceptional self across all areas of the ice. He has a positive takeaways/giveaways ratio of 7:5, has thrown eight hits and even blocked two shots to help his team to a 3-2-0 record to open the season. He is once again a big reason why the team is able to retain possession of the puck so often, winning an impressive 56% of face-offs he has taken part in, while also avoiding unnecessary penalties with zero PIMs to date.
Tavares' contract, which carries a
cap hit of $11 million
for two more seasons after the current campaign, is a regular talking point among fans and the media, but seeing the captain, who turned 32 just before the start of the year, perform well through these early games shows just what kind of character he is. He could have sat out for a while longer to ensure he was 100%, but he has done what has needed to be done since stepping onto the ice against Montreal and he continues to be such a key player for the team's top six forwards.
If Tavares can get a bit more luck in front of the net, improving on his low shooting percentage, and maintain the high amount of offensive zone starts (currently at 79.3%) then it's clear that the veteran centre could be in for another high-producing season in Toronto, which could see him maintain the near-point-per-game pace that has seen him score 120 goals and provide 279 total points in 285 games since deciding to return home in 2018.
It's been a positive start from the captain, and if results start to return to the level that the fans have come to expect from this group, then it will prove just how much the team values him both on and off the ice and how important he truly is to the team's fortunes.